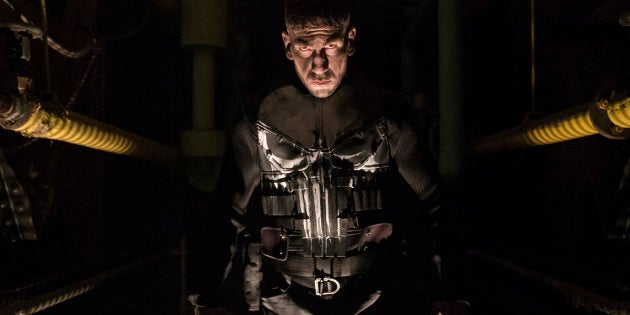 The panel in question was for Netflix's upcoming series 'Marvel's The Punisher', the latest in their live-action series based on Marvel superheroes. Joining the ranks of 'The Defenders' and each of their solo series -- 'Luke Cage', 'Daredevil', 'Jessica Jones' and 'Iron Fist' -- Punisher is a vigilante characterised by his use of lethal methods as well as high-powered weapons.
In a statement released via 'Deadline' the production companies behind the upcoming series explained their decision.
"We are stunned and saddened by this week's senseless act in Las Vegas. After careful consideration, Netflix and Marvel have decided it wouldn't be appropriate for Marvel's 'The Punisher' to participate in New York Comic-Con. Our thoughts continue to be with the victims and those affected by this tragedy."
In the lead-up to the series Netflix has refrained from announcing a launch date, but it was assumed the panel planned for NYCC would have been the announcement.
The series stars Jon Bernthal as Punisher aka Frank Castle, alongside Ben Barnes, Ebon Moss-Bachrach and Deborah Ann Woll with a release date still TBC.