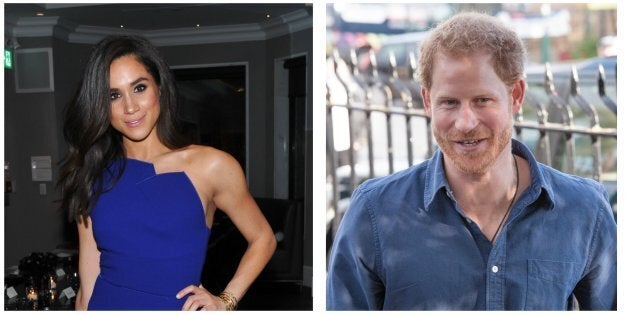 Prince Harry and American actress Meghan Markle are two people who may or may not be dating, but certainly seem pretty well suited for one another.
Stories have emerged the world over claiming the two are an item, citing anonymous "close friend" sources and "evidence" including what appear to be matching bracelets and the fact that Markle recently called herself "the luckiest girl in the world."
We're not completely convinced of this development, but that doesn't mean we're not excited about the prospect of a new leading lady for our favorite royal.
Widely known for her role on USA's "Suits," the 35-year-old Los Angeles native is a humanitarian, runs her own lifestyle site called The Tig, and, from the looks of her Instagram, is just like us.
Need proof? Take a look below at some of the photos Markle has shared over the past few months and just try to deny you have at least one photo in common. This profile's got everything, like:
The inspirational quote:
She named her lifestyle blog The Tig after the wine varietal Tignanello, for crying out loud.
The swoon-worthy sky shot.
The candid, laughing-with-your-bestie-shot:
The pose in front of a cool wall:
The airplane window shot:
That commitment to rosé all day:
The almost grotesque but delicious-looking food shot:
Oh, wait..
The shot from your chill session with Justin Trudeau:
Hang on...
The backseat Bobbi Brown makeup tutorial:
OK, so not just like us. But close.
We will, of course, keep you updated on this pressing couples news as more information becomes available.