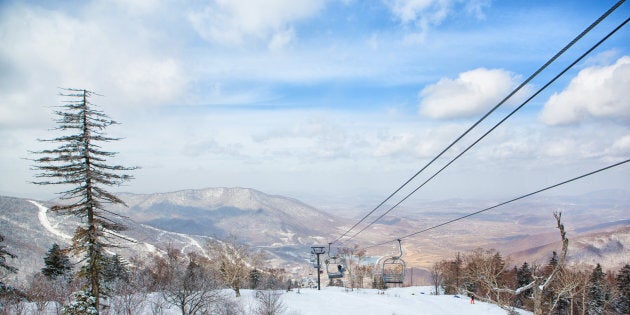 Australians like travelling to China. There's Shanghai, Beijing, The Great Wall, The Terracotta Army in Xi'an, the Yangtze River and YES, THERE ARE GIANT PANDAS IN CHENGDU!
Much like our love of giant pandas, visiting China is a travel trend that shows little sign of abating, with Research by Tourism Research Australia showing that the number of Australian residents visiting China for holidays had increased by 51 percent between 2005 and 2015.
"What we have seen is about 10 percent of tourism inbound to China is now coming from Australia," Gino Andreetta, CEO for Greater China, Club Med, told The Huffington Post Australia.
"This is an increase of about 70 percent in the last five years."
But aside from the most popular attractions, there's another holiday option for those wishing to visit China that many Australians may not have considered, and that's skiing.
1. It's Growing... Fast. So Get In There First(ish).
Even if you've travelled to China before, chances are you haven't hit the slopes there.
You might not be the very first, but it's unlikely that snaps of friends and family whooshing down Chinese slopes have been flooding your Instagram or Facebook feeds (more on that, later).
"When we opened Yabuli, people looked at us and said, 'You're crazy, the Chinese are not skiers,'" Henri Giscard d'Estaing, Chairman and Chief Executive Officer of Club Med, told The Huffington Post Australia.
2. There Are Heaps Of Slopes In China. Yes, Really.
"People didn't know that we could have this kind of environment in China" said Andreetta.
In fact, there are five months where the weather it optimum for ski in Chinese resorts -- from November until the end of March.
From Nanshan Ski Resort and Huaibei Ski Resort near Beijing, to the largest ski domain in China, Club Med Yabuli, and the recently opened Club Med Beidahu in the north-east Jilin province, the number of Chinese ski resorts has grown exponentially in the past two decades. That's no exaggeration. In 1996 there were just 11 ski resorts throughout China. By 2015, that number had grown to 568.

"The resort we have in Yabuli is just exceptional. It's the biggest Asian ski domain in Asia. And when I see the quality that we have in Yabuli and when I see the quality of the slopes we have (in Beidahu). The way they manage the slopes (in Beidahu), I think there is a kind of savoir faire that exists," said Andreetta.
Chinese resorts such as Club Med Beidahu offer runs of varying difficulty -- 19 slopes including two beginner, eight intermediate and six advanced runs for skiers and snowboarders.
Covering 26km, there's 10km of cross-country ski and alpine trails, the resort sits within Songhuahu National Park -- it's a peaceful, alpine (unsurprisingly!) aesthetic which may not challenge the most experienced of skiers but is perfect if your family, or travelling companions, have varying degrees of experience.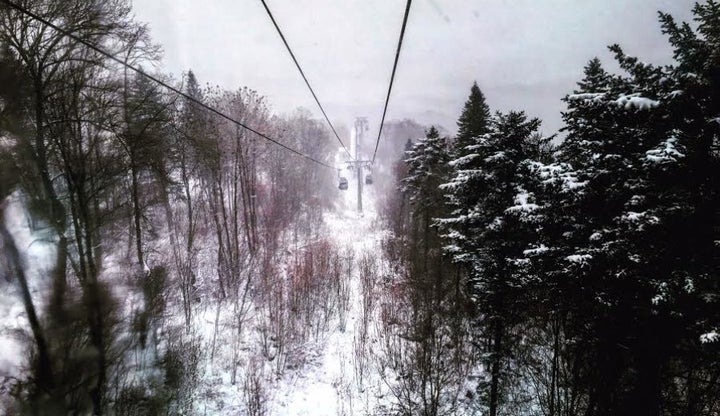 If you're a beginner or need a refresher course, take a lesson (in the case of Beidahu, this is covered as part of the all-inclusive package). But, check what languages the instructors speak before you book a resort, and specify if you need an English speaking instructor -- there are both Chinese speaking instructors and English speaking ESF Ski School instructors available at Beidahu.
Also worth noting if you're a beginner, is that skiing is a serious workout. You will be climbing up varying distances of the beginner slopes carrying your skis more times that you care to imagine, and your thighs will burn.
If you think you can't sweat in -12C, you're wrong. If you think careening down 500 metres of a snowy incline as a mere beginner could not induce extreme euphoria, you're also wrong. Skiing. Is. Fun.
3. It's Not As Far Away As You Think
Admittedly it's not as close as Thredbo, but China is certainly closer than Chamonix in France and even closer than many other Asian slopes.
"In terms of accessibility -- (China is) de facto closer to than Japan to Australia," said Giscard d'Estaing.
Australians can fly direct from Perth, Brisbane, Melbourne and Sydney to Guangzhou airport in less than 10 hours with carriers including China Southern and Qantas, and afterwards take a domestic flight to Changchun airport -- the closet to Beidahu. This domestic flight clocks in at slightly more than four hours.
4. It's Surprisingly Family Friendly
It's worth noting that you will need to secure a tourist visa in advance of your trip to China, but beyond that all-inclusive resorts such as Beidahu are specifically designed to cater for families looking for experiences beyond the slopes.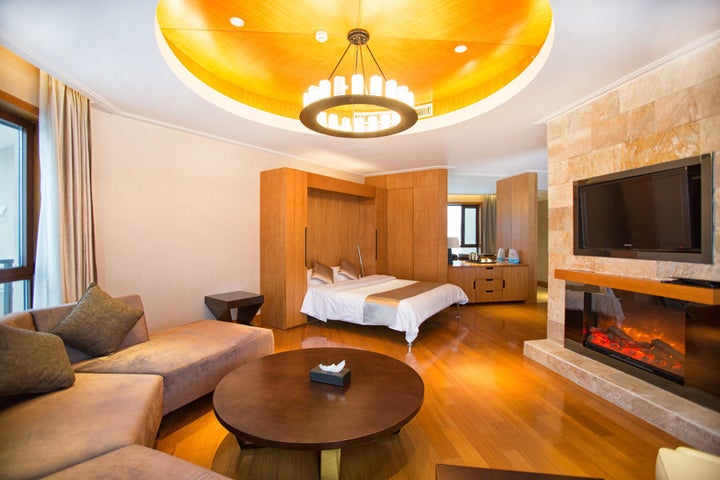 "We focus on families for a good reason," said Andreetta.
"We created the Mini Clubs in 1967. We have the history with us, we have the savoir faire -- the know how -- on this matter.
"We talk often about enrichment for the kids. Because you're going to find new things here. We are not teaching things, we are making you try new things. So for the kids it's a great way to learn, to learn a new sport, the ski is a perfect experience."
Outside of skiing, kids can try activities including videography. Evening entertainment for all guests includes a variety-style show performed by the resort's staff, the GOs (which stands for Gentle Organisers and are a staple in Club Med resorts around the world) who take care of guests. Kids in particular are likely to love these shows, and can even participate in them.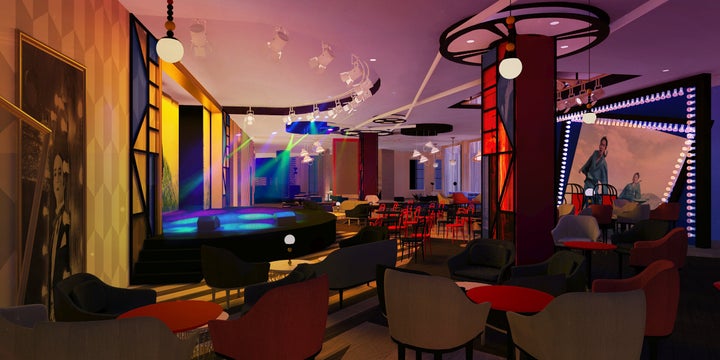 "In our resorts, 90 percent are families, and of the 90 percent, 75 percent have bigger kids, so teenagers," said Andreetta.
There's also a club for young people aged between 11 and 17 called Passworld.
Additional activities on offer at the resort -- which range from themed parties to yoga, Mahjong rooms, Nordic walking and excursions to nearby cities -- is in keeping with current global travel trends.
"A trend that what we see everywhere -- from the U.S, to Europe, to Australia --, is now a move for experiential holidays. What people are looking for is holidays that bring memories. It is not now the size of the room or the quality of the marble which is important. It is the experience you get," said Giscard d'Estaing.
5. It's Actually A Haven For Tech Lovers
Given that China is known to Western travellers for the difficulty of accessing the likes of Gmail, Facebook, Instagram -- digital development is a key factor in China as a tourist destination.
Giscard d'Estaing said he identifies a move towards digital in travel as one of the main global trends in tourism currently, especially mobile bookings.
If you do want to access your social media in China, a VPN is the best means to do that. However, Andreeta told The Huffington Post Australia that more than 600 million people in China now use We Chat -- a communication app with a feed similar to Facebook, that can also be used to make payments.
"In the resort, we are starting to innovate with the payment, so you can pay with AnyPay or use We Chat Pay, if you have a We Chat account," said Andreeta.
Entertainment has also taken a distinctly digital turn.
"We have an archery simulator and a ski simulator, these are the first being used for the time in Beidahu, for the first time in Club Med," said Jessie Chao, Chief De Village of Club Med Beidahu.
"We have already the Virtual Reality, we're soon going to have Augmented Reality. We are entering the virtual mode, so we need to adapt our product to that. Should we have everything digital? I don't think so. I think what is important is to keep the human values and the DNA of the company."
6. Skiing Can Form Part Of Bigger Trip To China
"What should interest Australians is to come, maybe have a stop in Shanghai for two days and then come to ski here," said Andreeta.
China has a multitude of domestic airlines -- many of which are affordably priced -- so incorporating ski into a wider exploration of China is certainly an option if you're planning a longer holiday.
Shanghai is roughly 2.5 hours flight from Changchun. A flight from Chengdu -- yes, that's the home of the GIANT PANDAS! -- clocks in at just under four hours, while jetting in from Beijing will take you fewer than two hours.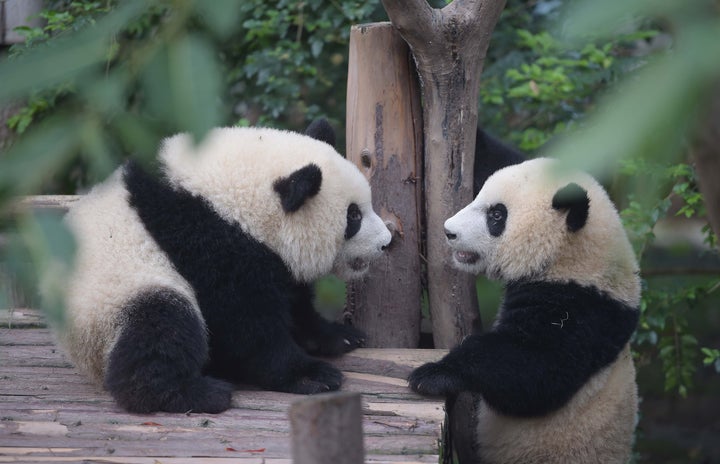 Indeed, nearby Jilin city -- considered small by Chinese standards with a population of four million -- is around an hour's drive from the Beidahu resort. The city is intersected by the Songhua river.
The Jilin City Museum sits on the edge of a square featuring a large Chairman Mao statue, and is home to the Meteorite Museum -- which honours the 1976 meteorite shower in the Jilin region, including the world's largest ever meteor, weighing in at 1775 grams.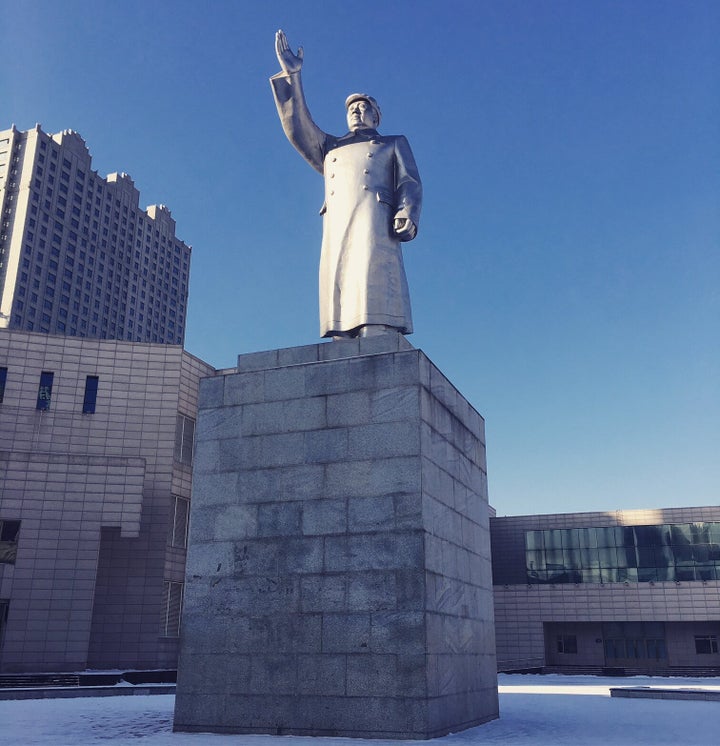 However, even a straightforward stroll through the wide city streets can provide a window in Chinese culture and community -- you may encounter locals practising Wu Thai Chi with colourful ribbons, or groups of older men playing cards in groups.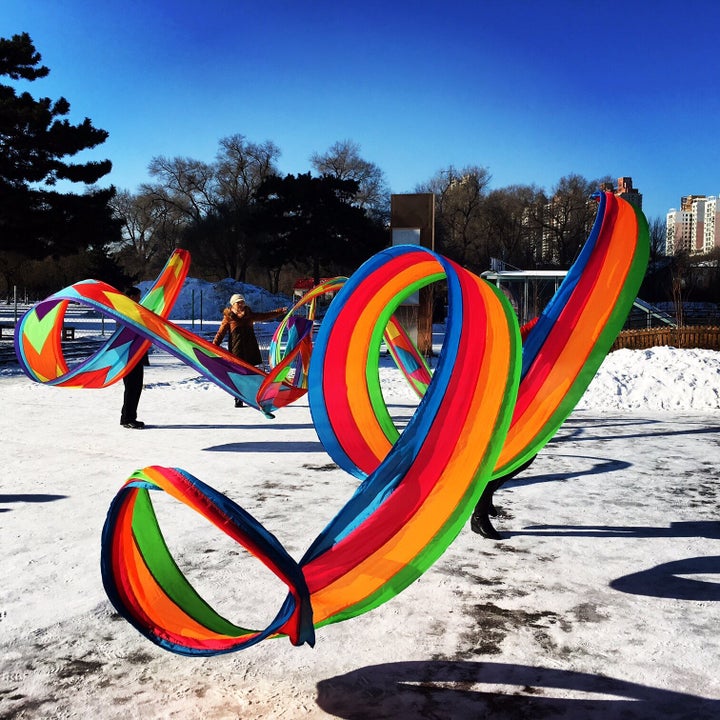 7. And Finally...Snow, Snow And More Snow (And Dogs).
Ok, ok. Most Australians have seen snow, but there's still something magical -- particularly during summer months when soaring temperatures mean it feels like we're living in a GOD DAMN INFERNO -- about that frozen crunch underfoot, and bundling yourself up in many, many thermal layers.
Temperatures can drop to lows of -30C in the Jilin region during (northern hemisphere) winter, which means LOTS OF SNOW. Oh, and did we mention there are dogs as cute as this one just roaming the streets?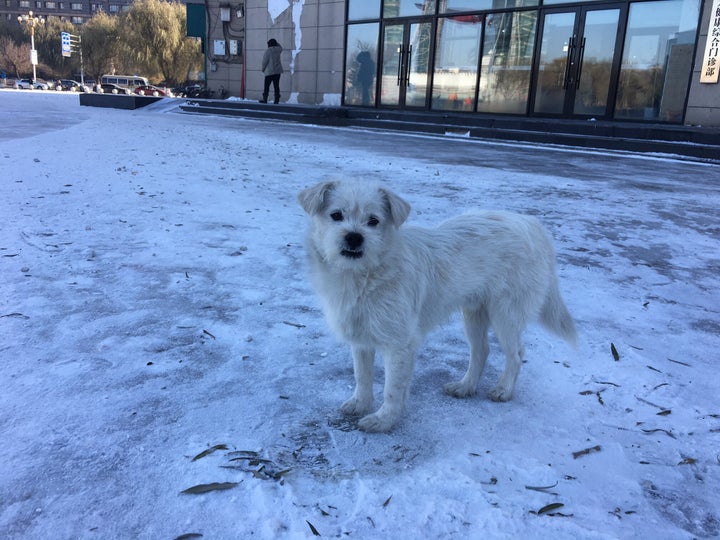 Jenny Haward travelled to Club Med Beidahu as a guest of Club Med.
ALSO ON HUFFPOST AUSTRALIA