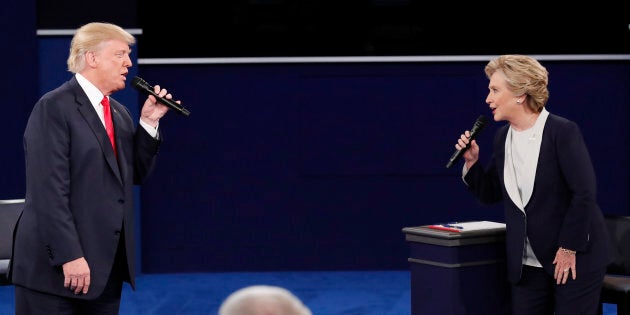 The best thing about the second U.S. presidential debate? The weird and wonderful ways the internet has responded.
From singing duets, bad lip reading and Trump's stalking, the parodies of the debate between Donald Trump and Hillary Clinton are gold. In a world where Donald Trump may be the U.S. President, thank god the internet is here in all its glory to help soften the blow.
Join Trump and Clinton and have the 'Time Of Your Life'.
This 'Bad Lip Reading' video is pure genius...
We can bet before Monday's debate you never compared the pair to Kenny Rogers and Dolly Parton, but now it's really hard to unsee.
Did anyone else notice how Trump seemed to stalk Clinton around the floor?
Seriously we could go on forever....