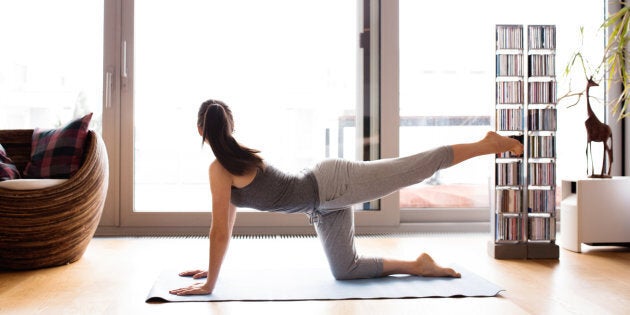 By now we're all well versed on the benefits of yoga. Though, getting to the gym or studio for a class (or three) each week can be difficult to schedule in.
Thankfully, there's a plethora of yoga clips on YouTube so you've been able to practice in your living room for a few years now, but Australia didn't have it's own extensive online yoga platform -- until now.
"The idea was an organic evolution from our Power Living studio business," Duncan Peak, founder of Power Living told The Huffington Post Australia. Power Living is Australia's largest yoga community, so he knows his stuff.
Yoga is about creating positive addictions. Once you are hooked on the benefits yoga brings to your life, you want more and more.
"We noticed that so many people were saying 'wish we could take you on holidays' so we thought, why not, let's create that possibility! At that time we met David Barbour who is one of Australia's finest TV producers, and we got chatting," Peak said.
David Barbour is best known for being the co-creator of Channel Nine's The Block, but in his down time was an avid yoga fan.
"Yoga is about creating positive addictions. Once you are hooked on the benefits yoga brings to your life, you want more and more. It is one of those rare 'get fit and healthy' rituals that has a striking visual fluidity to it. When done right, yoga is mesmerising to watch and when taught by the caliber of yogis like Duncan and his team, it really comes to life on the screen," Barbour told Huff Post Australia.
The partnership made sense. Peak has the yoga part down pat, while Barbour knows how to create quality video content. That's how Yogaholics came about.
While there's no physical instructor in your living room to correct your form, postures are explained in depth. You also have the option to pause and rewind if you need to double check.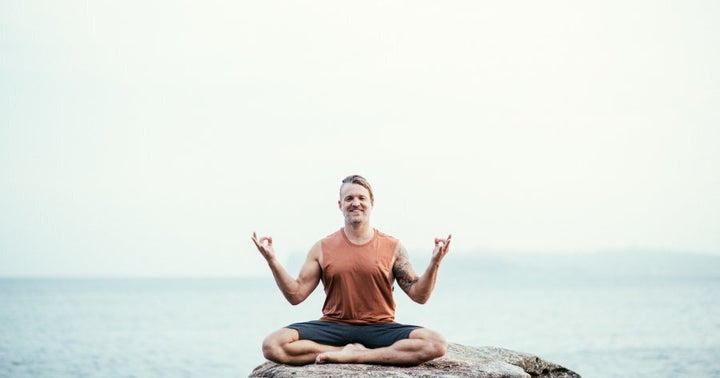 "There were no barriers with regards to translating what we do in the studio into video. With David producing such amazing content we think it explains things as good, if not better, than in a class. Good form is very important, so the classes are graded in levels so people can choose what level they are at and practice accordingly. Plus we have a suite of videos called Poses 101, which are step-by-step posture and sequence tutorials," Peak said.
The yoga classes range from 5-90 minutes, offering Vinyasa and Yin classes. In addition, there's a range of guided meditations, too.
"Meditation, relaxation and education are as much a part of the online platform as the physical classes. There's so much to choose from depending on what you are up for that day. It gives us the chance to slow things down and teach the little things that we don't always have time to share in classes. The camera work by David presents the content in a unique way that highlights what we are speaking to, enhancing the learning environment and enjoyment of doing classes," Peak said.
You pay $12 a month for access and from there you can work out while watching from your phone, tablet, laptop or TV (if it's connected to the internet).
"It's designed it for people who travel, those who can't get to a studio, and people on the go -- surfers, cyclists, runners looking to balance out, mum and dads who can't get to a studio but can fit in a 30 minute class at home, even people who just prefer some privacy or who are wanting more education," Peak said.
ALSO ON HUFFPOST AUSTRALIA