Pride Month is officially underway and it's time for us to celebrate the diversity of our community by taking a look at the drag queens who have gifted us with their vibrant personalities, performances and fashions throughout the years.
For many of us, we have "RuPaul's Drag Race" to thank for allowing us to understand the fabulousness surrounding queens. From elaborate outfits to dazzling makeup, these drag performers absolutely own it when applying full faces of makeup and eccentric outfits.
There's no such thing as too much glitter and sequin in the drag world. Costumes are OTT and charismatic, accessorized to the nines with endless amounts of costume jewelry. Makeup routines are centred around lashes, eyeliner and a whole lot of highlighting.
It's as simple as this: nothing is off limits when it comes to drag culture.
Check out 10 of our favourite iconic drag icons below:
With her big, blond hair, RuPaul is arguably the most famous drag queen in the world. Ru first slayed us all in the '90s with her hit single, "Supermodel (You Better Work)" and then went on to champion the reality show hit "RuPaul's Drag Race."
Known for her sky-high wigs and mesmerizing lashes, Lady Bunny is not only a drag queen, but a successful comedienne and actress. Oh, and she's also been labelled the queen of trash talking (a pretty fierce title to have, we say).
Bianca Del Rio was the season six winner of "RuPaul's Drag Race." The New York Times called her "The Joan Rivers of the Drag World" thanks to her hilariously foul mouth and unapologetic humour. And she's not afraid to go overboard with the eye makeup.
Crowned the top Cher impersonator and winner of "RuPaul's All Stars Drag Race," Chad Michaels has us beliving in life after love with her bold eyeshadow and always perfect hair.
Conchita rose to fame in 2014 after winning the Eurovision Song Contest for Austria with her hit "Rise Like A Phoenix." Now, she's a household name in Europe.With gorgeous lashes and a perfectly trimmed beard, how could you forget Conchita?
Shequida is talented. And when we say talented, we mean, "Attended Juilliard and is classically trained," kind of talented. The blond bombshell has appeared in in an Off-Broadway show called "Opera for Dummies" and has also appeared on "America's Got Talent." Talk about an impressive resume.
Channeling the mannerisms of Billie Holiday, Joey Arias took New York City by storm in the '80s with his cabaret performances. He even got to accompany David Bowie for a live performance on Saturday Night Live in 1979 (that's him in the red).
When you have the title like Dame in your name, you know you're a queen. Everage is one of the most celebrated figures to come out of Australia. Not only has she performed on Broadway in London, but she has also performed for the Royal Family.
Winner of season five of "RuPaul's Drag Race," Jinkx Monsoon "combine[s] the sophistication of a southern belle with the crass sophistication of the working girl," according to The Richest and her website.
Best known for her role as transsexual Cherry Peck in "Nip/Tuck," Willam Belli is a gorgeous performer who always sports flawless makeup. Also, she appeared in Rihanna's "S&M" music video, which is totally amazing.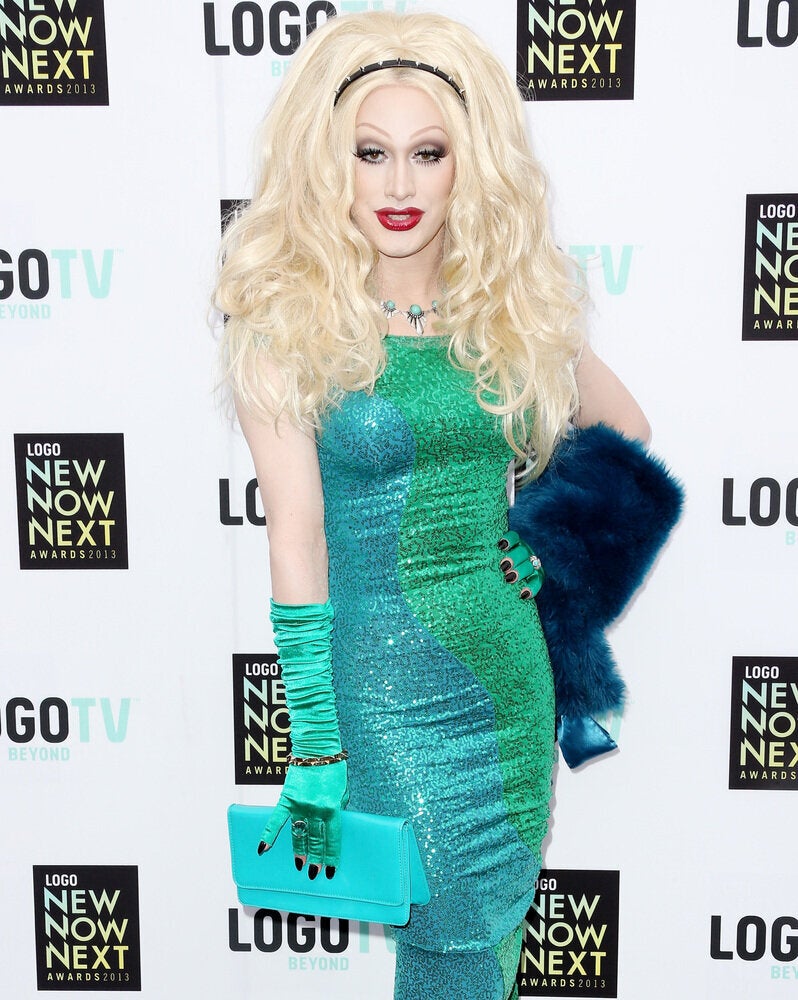 Drag Queens
Popular in the Community