Like many Syrian refugees, Alex Assali has lost a lot and endured countless hardships.
But that's not stopping him from giving back.
After fleeing Syria in 2007 without a passport, Assali lived in Libya for several years. He was finally able to call Germany home in 2014. Now, he's giving back to the country that gave him asylum.
Assali spends most of his Saturdays cooking large amounts of food, setting up stalls around Berlin, and serving homeless people.
The Syrian refugee's inspiring story went viral this week after his friend Tabea Bü posted a photo of him serving food on Facebook.
Assali spends his own money on the food he distributes "even though he has not even a lot," wrote Bu in her Facebook post, which now has more than 1.7K shares.
According to Buzzfeed, Assali has been unable to find work since moving to Berlin, but still saves 120 euros per month to feed others. Syrian refugees in Germany usually receive about 359 euros from the government each month, reports International Business Times.
While his story is certainly heartwarming, Bü posted on Facebook saying the pair was "really overwhelmed" by the positive response to Assali's story.
We're not at all surprised by the attention this wonderful act of kindness has received.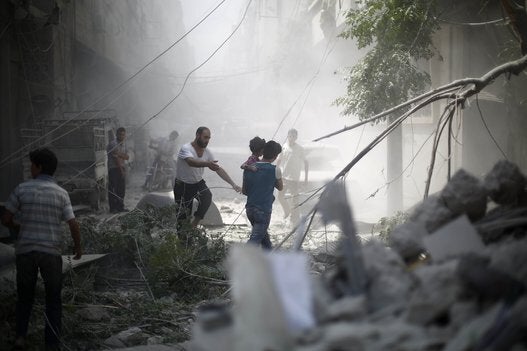 The Syrian Refugee Crisis In Numbers
Popular in the Community