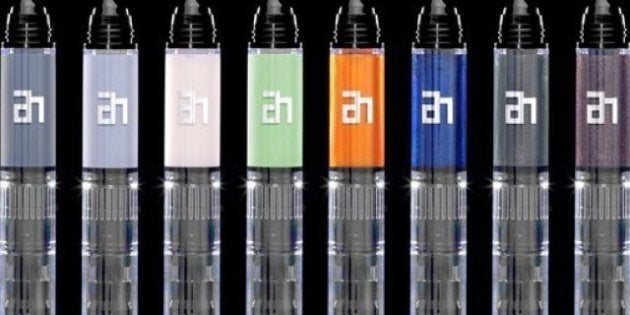 This is what happens when you take a 'traditional' feminine product and attempt anything and everything to make it more masculine.
"Alpha Nail focuses on keeping men's nails strong while maintaining an alpha male swagger," it says on the brand's Facebook page.
Marcus even has a few philosphies he shares with his fans, one of them being peacocking. Peacocking pays homage to the "natural law exploited by the peacock," that refers to a male peacock's vivid colours, according to the Alpha Mail website. "The more noticeable the male [is] within a positive context, the more he humps."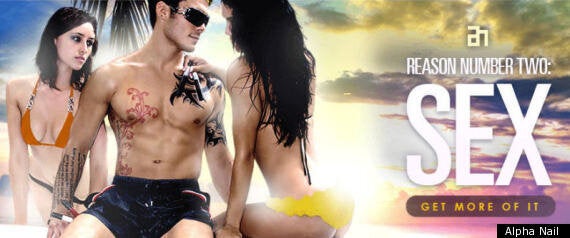 Yes, that's right, Marcus claims his nail polish will somehow result in you, ahem, "humping" more. "You want a great OPENER? Paint one hand matte black, and one hand metallic black and ask a girl which she likes better. Bang. You're in the GAME," the site says.
The Alpha nail polish line comes in 10 different "male-inspired" colours, five matte shades and five metallic ones. The formula also claims to give your nails strength of citral and ginseng.
What's your take? Is this nail polish line just another one to add to the men-specific collection or is it trying too hard to be "manly?" Let us know in the comments below.
Check out these men who rock nail polish: