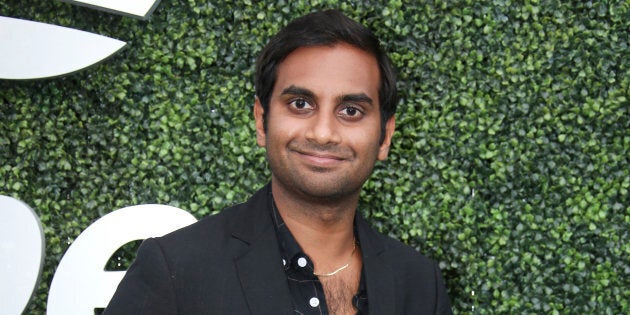 Aziz Ansari's new comedy tour is bringing him to three Canadian cities at the end of this month: Toronto, London and Kitchener. A second show was added at Toronto's Roy Thomson Hall (capacity 2,630) after the first one sold out.
Ansari has largely retreated from public life since January, when a story made the rounds online about a woman who says the comedian tried to pressure her into sex after a date. He responded with a statement saying he thought what had happened between them "by all indications was completely consensual," and added that when she texted him the next to day to say she was uncomfortable, he was "surprised and concerned," and that he "responded privately."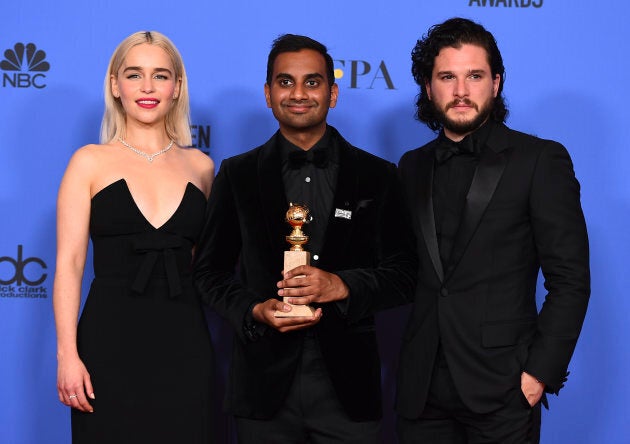 The incident quickly became a lightning rod. There was a lot to unpack about how certain behaviours may come across as coercive even if they weren't intended that way, and about the level of respect due even to casual sex partners. But instead of engaging with those ideas, the public conversation devolved almost immediately to accusations that #MeToo had gone too far, with institutions like the New York Times and The Atlantic publishing defences of the comedian with titles like "The Humiliation of Aziz Ansari" and "Aziz Ansari is Guilty. Of Not Being a Mind Reader."
There's clearly a significant segment of Ansari's fan base who are eager for his comeback, as the sold-out shows indicate. (He also sold out venues in D.C. and Rochester, New York.) But not everyone is so quick to welcome him back. Facebook arguments have broken out on the event pages advertising both of his Toronto shows. Cosmo published "a debate" between two women, one who said she would see the show and one who wouldn't.
By several accounts, Ansari doesn't address the controversy in his new show. Vulture writer Ryan Glasspiegel, who attended a show in Milwaukee in August, wrote that "his material in this post-#MeToo context was more or less what it looked like before."
One particularity new to this tour is that none of it will be captured on video — or even in an Instagram photo. Everyone attending the show will have to lock up their phone in a "mobile phone pouch with a proprietary lock" made by a startup called Yondr. Anyone caught with a phone in the venue itself will be thrown out.
And there's another significant change to Ansari's material, according to Eren Orbey, a writer for the New Yorker. After attending an Ansari show in New Haven in October, Orbey was surprised to note that one of the comedian's main targets was "wokeness." The role he had previously built for himself in the comedy world was that of the feminist ally — Orbey points out that Ansari had riffed on "creepy guys" in previous comedy routines, and credited a girlfriend with helping him discover feminism.
But in his new set, Ansari's "amused but progressive spirit" has now "crusted into suspicion about wokeness and its excesses," Orbey wrote. He says it's this "apparent hypocrisy" that might make it hard for some people to accept his comeback.
"One might have hoped that, nearly a year later, he could find a way to reckon with one of the movement's messiest lessons: that even men who wish to serve as allies of women can, intentionally or not, hurt them in private."