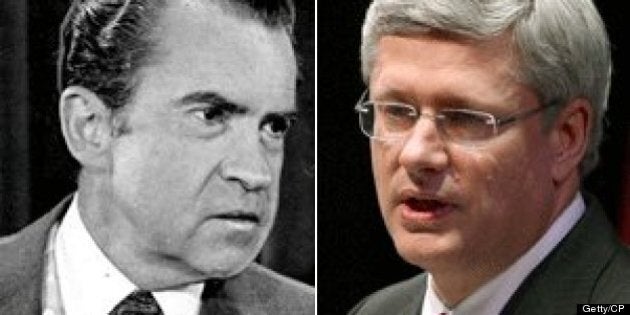 A leaked memo shows that in the leadup to this week's cabinet shuffle, the PMO asked ministerial offices to provide a list of unhelpful bureaucrats and "friend or enemy stakeholders" to guide the incoming boss on who to meet and avoid.
The PMO has not confirmed or denied the memo's authenticity.
"That was the nomenclature used by Nixon," Kent told Postmedia. "His political horizon was divided very starkly into friends and enemies. The use of the word 'enemies list,' for those of us of a certain generation, it evokes nothing less than thoughts of Nixon and Watergate."
While Kent may not have directly compared Stephen Harper to Richard Nixon in this instance, at least one journalist has drawn the link.
"Like Nixon, Harper has a bitter side. He is unforgiving. His visceral dislike of his political enemies — particularly the Liberals — can be over the top," Walkom wrote.
But Walkom was particularly fired up about revelations that the Conservative government spied on aboriginal advocate Cindy Blackstock, whom he wrote "ended up on the enemies list for criticizing Ottawa's approach to natives."
Blackstock is executive director of the First Nations Child and Family Caring Society, a group fighting the federal government in court over First Nations child welfare programs.
"It is not obviously clear what relevance the personal information available on the complainant's personal Facebook page could have had to [Aboriginal Affairs'] policy development, or the government's defence of the Caring Society's human rights claim," her report stated.
The issue is similar to a story from t he 2011 federal election when London, Ont., teen Awish Aslam was allegedly turned away from a Harper rally because of a photo on her Facebook page with then-Liberal Leader Michael Ignatieff.
There have also been many questions about how much Harper's office is now prepared to meddle in partisan politics.
With files from The Canadian Press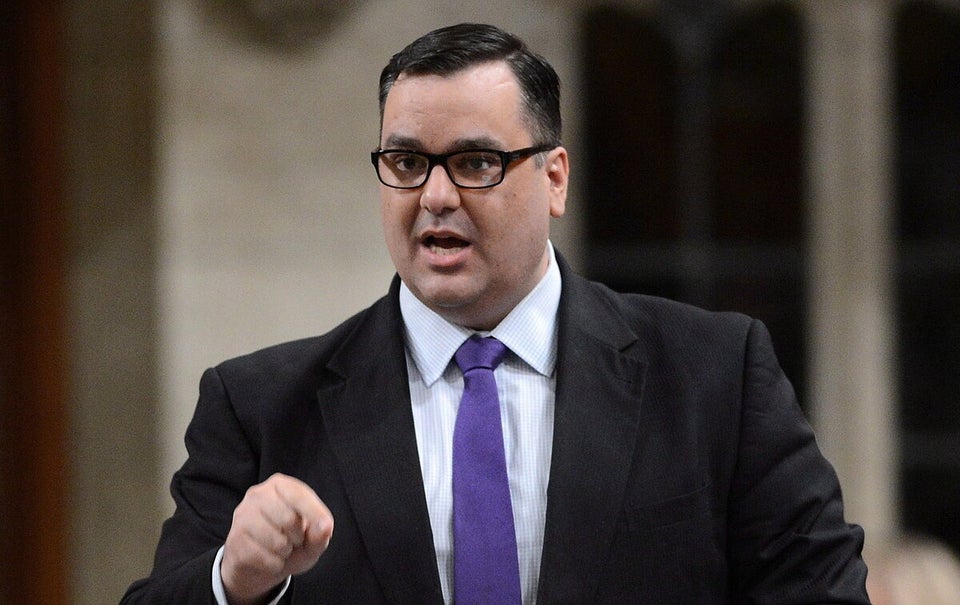 10 Interesting Moves In Cabinet Shuffle