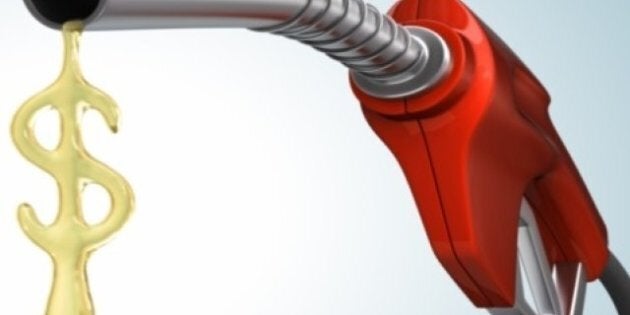 If it seems like gas prices have been rising particularly quickly in Canada, that's because they are.
According to a new analysis by The Economist, in the past year the price at the pump increased faster in Canada than in a majority of developed nations. Though gas here remains cheap compared to many countries, the amount Canadians have been forking over at the pump was up 10 per cent in February over the same month the previous year, putting Canada eighth out of 28 countries in terms of the rate of increase.
But while Canadian consumers are no doubt feeling the pinch, Earl Sweet, managing director of economic research at BMO Capital Markets, cautions against reading too much into the international comparison.
As he points out, many of the countries included in The Economist comparison are in Europe, where taxes make up a much greater proportion of the pump price than in Canada. That makes gas prices there less susceptible to swings in the price of oil.
The relatively low rate of taxes on gas in Canada means that pump prices here are more significantly affected by upticks in the price of crude, which has in recent months risen sharply on fears of increasing unrest in the Middle East, terrorism in Nigeria and limited refinery capacity.
"In all those countries where the [increase in] pump price has been less than in Canada, the level of prices is much higher than in Canada, reflecting the higher tax component," he said.
The pump price listed for Canada in February was $1.39 per litre, less than every other country except the U.S., where gas was the equivalent of 93 cents a litre, and the year-over-year increase among the highest, at 12 per cent.
The reason, says Sweet, is that "taxes play an even smaller role in pump prices, which are thus more responsive to the change in oil prices."
But whatever the price relative to other countries, there can be significant implications when the cost of gas goes up.
In a note to investors earlier this week, TD Bank economists predicted that higher gas prices south of the border would dampen consumer demand, leading to slower real spending growth in the first and second quarters of this year.
"Since rising prices for gasoline have preceded every major economic slowdown in the past 40 years, we are very cognizant of the risks posed to the U.S. and global economy from the current level of oil prices," the bank noted, adding that "the most clear and present danger to the U.S. economy is the price of oil."
As a net oil exporter, the Canadian economy is somewhat shielded from the overall economic impact of rising oil prices since rising oil prices mean bigger profits for oil producers.
But as TD Bank chief economist Craig Alexander points out, that benefit isn't necessarily evident at the pump.
"The price of crude oil that we use is set in world markets," he told The Huffington Post. "So even though we are an oil exporting country it doesn't mean that we get a great deal on petrol prices."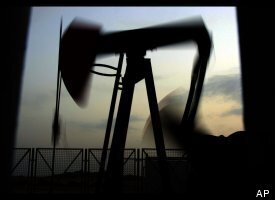 5 Reasons Why You Pay High Gas Prices
Popular in the Community