Nationwide wages down 0.9% in a year, adjusted for inflation
Canada shifting to lower-quality jobs
September was (sort of) a good month for employment
Inflation in Canada is minimal these days, but it's still stronger than wage growth, meaning wages are effectively falling.
The average weekly earnings of Canadians rose by a weak 0.4 per cent in September from the same month a year earlier, to $957.27, Statistics Canada said Thursday. But the consumer price index for the same month showed prices rose 1.3 per cent over the past year, meaning that, adjusted for inflation, the average Canadian wage has fallen by 0.9 per cent in the past year.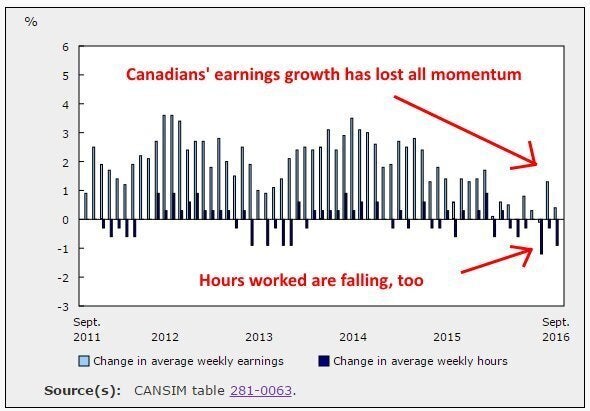 Even not adjusted for inflation, wages are out-and-out falling in eight of 20 sectors covered by StatsCan, including construction, accommodation/food services, education, health care and even management.
Notably, oil, gas and mining wages have seen a strong bounce-back, up 4.6 per cent on the year. The fastest wage growth was in the finance and insurance business, where earnings are up 7.4 per cent in a year.
Wages are also falling in the oil-producing provinces — Alberta, Saskatchewan and Newfoundland. Alberta saw the largest wage decline, falling by 1.7 per cent in a year, or 2.2 per cent if you adjust for inflation. Albertans are earning about $20 less per week, on average, than they did a year ago.
Ontario's inflation-adjusted wage growth was -0.9 per cent for the past year, while British Columbia's was -0.8 per cent. This despite the fact these provinces account for much of the job growth in Canada over the past year.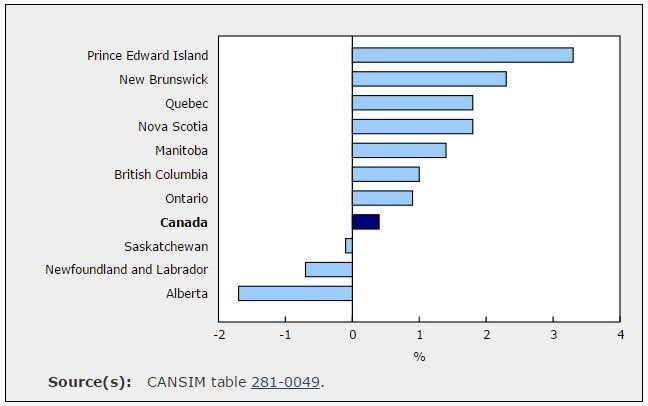 StatsCan says the softness in wages and declining working hours are due in part to "changes in the composition of employment," a fancy way of saying job quality in Canada is on the decline.
The country, for the most part, is churning out part-time jobs. As of October, there were 124,000 (or 3.6 per cent) more part-time jobs in Canada than a year earlier, while the number of full-time jobs grew by a mere 15,500, nowhere near what's needed to keep up with growth in the working-age population.
One bright spot in the StatsCan survey is payroll numbers, which showed that Canada added a solid 65,200 jobs in September. That almost perfectly matches the earlier and more closely-watched Labour Force Survey estimate of 67,000 jobs added that month.
But the job quality problem persists: Most of the jobs created were part-time, StatsCan said.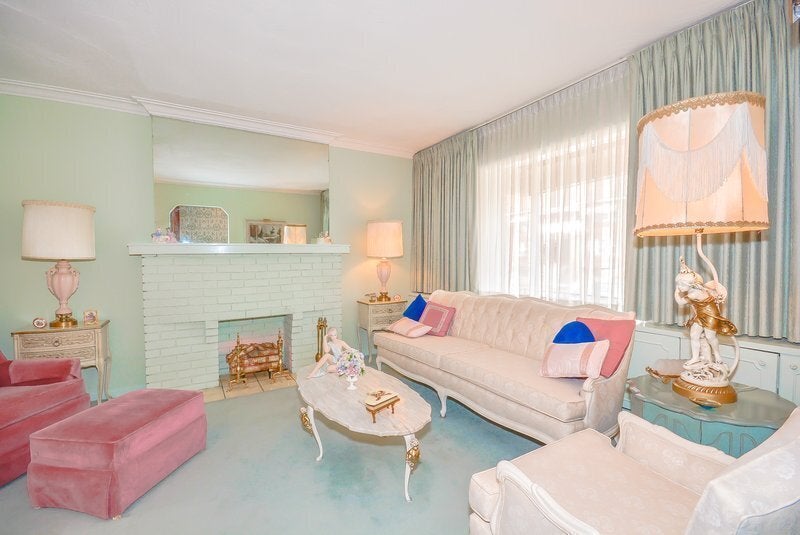 Jobs of the Future
Popular in the Community