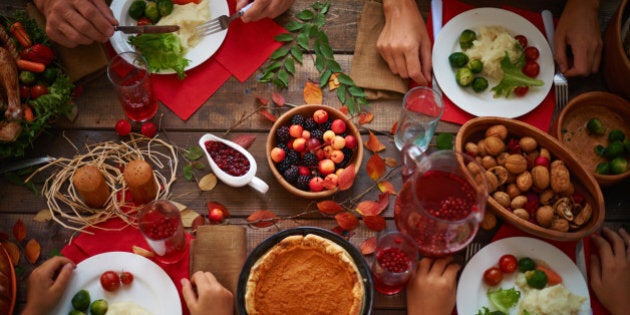 Holiday season has officially arrived and we know how difficult it can be to put together a wonderful crowd-pleasing menu that all of your guests will enjoy, so we decided to put one together for you. Yes, you heard right! Now the pressure is off, and all you have to do is round up the ingredients and get cooking these heavenly recipes.
Intrigued? We're not even close to being finished yet! We've got all-star sides, an easy Turkey recipe with stuffing and cranberry sauce, a classic apple dessert and two unique drinks with a twist (which you'll have to find out below)!
We guarantee you'll be feeling super thankful for this Canadian Thanksgiving Menu!