Attitudes towards Aboriginal people are worse in Western Canada, according to a study which reveals an East-West divide in perceptions.
Residents of Saskatchewan (41 per cent), Manitoba (35 per cent) and Alberta (32 per cent) were much more likely to believe that Aboriginal people themselves were the biggest obstacle to equality in Canada.
One-quarter of Canadians picked government policy as the biggest challenge for Aboriginal people, with Quebec residents more likely to agree with this statement. A smaller portion of respondents (18 per cent) put the primary responsibility on the attitudes of the Canadian public.
"If you want reconciliation, you need to make space in your mind, your heart and spirit to get rid of the misconceptions you have about Indigenous Peoples."

— Perry Bellegarde, Assembly of First Nations
The regional divide was also apparent when asked if Aboriginal peoples should have unique rights as first inhabitants, with the majority of Canadians in the Territories, Quebec, Ontario, and the Atlantic provinces agreeing to this statement.
In contrast, the majority of people in Alberta (51 per cent), Saskatchewan (55 per cent) and Manitoba (52 per cent) believed that Aboriginal people were the same as other marginalized groups in Canada, and did not deserve special status.
Overall, roughly seventy per cent of respondents felt that Aboriginal peoples experience discrimination on a similar level to South Asians and black people, but were evenly split on whether injustice faced by Muslims was better or worse.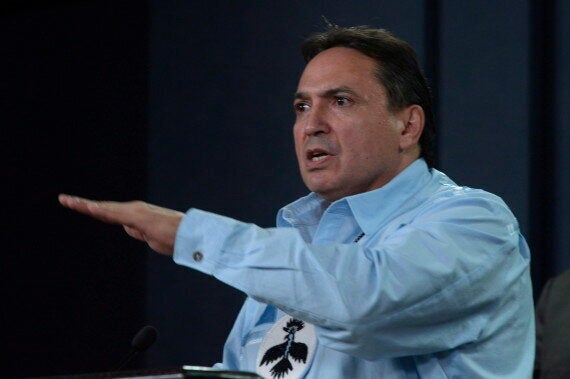 Perry Bellegarde, national chief of the Assembly of First Nations, said the study shows non-Aboriginal Canadians have a ways to go when it comes to attitudes towards Aboriginal people. (Photo: Adrian Wyld/Canadian Press)
"If you want reconciliation, you need to make space in your mind, your heart and spirit to get rid of the misconceptions you have about Indigenous Peoples," Bellegarde said. "The stereotype that Indigenous Peoples are dumb, stupid, lazy, drunk and on welfare — put that aside."
The study said the notable difference in responses comes from the profile of the Aboriginal populations in the various Canadian regions.
General impression largely unchanged
Across Canada, six in 10 respondents said that their general impressions of Aboriginal people has not changed over the past few years — and one in 10 reported having a worse impression now than before.
While most respondents recognize Aboriginal peoples as first inhabitants, they're still divided on whether they should be granted special rights, with national opinion remaining similar to a 2009 poll.
Only 26 per cent said their impression has improved due to increase in knowledge of Aboriginal people and of Aboriginal people featured in the media.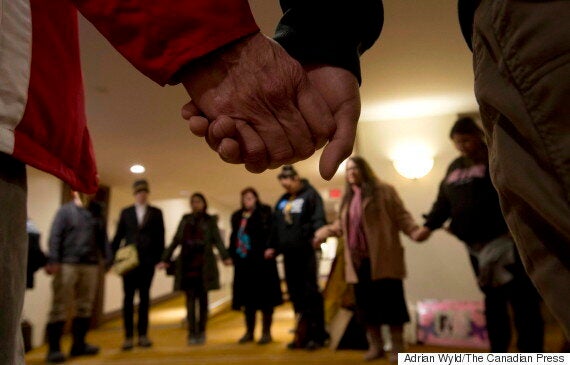 Stories about Canada's missing and murdered Indigenous women may have increased knowledge of Aboriginal people for non-Aboriginal populations.
On a more positive note, the study suggested that non-Aboriginal people in Canada are more knowledgeable about Aboriginal issues than ever before, especially on the topic of residential schools.
The number of non-Aboriginal Canadians having heard or read about residential schools have increased significantly since 2008, with respondents citing the abuse of students, separation from families, and mistreatment of Aboriginal people as the most common things they knew about.
Increased media attention of the TRC report, the Idle No More movement, and missing and murdered Indigenous women, may have helped increase that knowledge of residential schools.
TRC report goes unnoticed
Despite the increased knowledge of general Aboriginal issues, the reports of the Truth and Reconciliation Commission seem to have gone unnoticed by many Canadians.
Only four in 10 non-Aboriginal people reported being aware of the document, and only one-third of that number knew anything specific about the many recommendations in the report.
Started in 2008, the Truth and Reconciliation Commission of Canada was a comprehensive, cross-country study of the impact of residential schools. The commission has released 94 calls to action to address the legacy of the schools.
The Environics survey polled 2,001 adults who did not self-identify as Aboriginal about their views on Aboriginal people and issues, with a margin of error of 2.2 per cent. The survey was conducted over the phone in both English and French.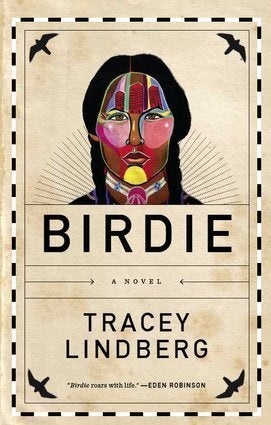 19 Celebrated Aboriginal Authors