After reading through the report put out by the Law Society's Working Group on Advertising & Fee Arrangements Issues, we were disappointed. While the report delves into many problems, it neglected the biggest, most obvious one -- contingency fees.
Among the many issues those in the legal profession should be addressing, contingency fee agreements require the most urgent action from the Law Society and Province.
Accident victims and others seeking assistance with claims are directly impacted by contingency fees. "You don't pay unless we win," sounds like a good deal but in fact, contingency fees can leave accident victims feeling even more devastated than they initially were.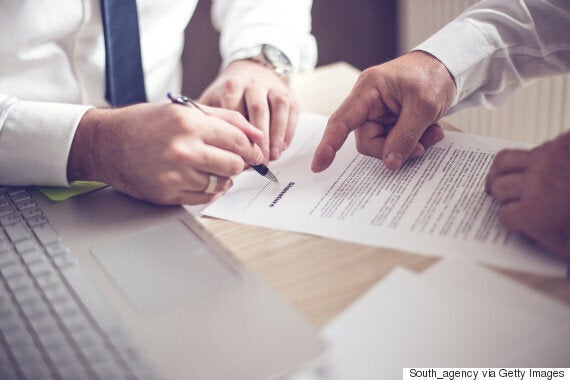 Unregulated contingency fees do not help, they hurt. Ensuring transparency when it comes to referral fees and advertising is important, but consumers are better served when they are made aware of their fees upfront.
The report's recommendations and the convocation vote are commendable: a cap on referral fees; restrictions on the use of awards in advertising; a prohibition on advertising services that practitioners do not intend to provide. These are good recommendations and ones that will work to ensure consumers understand what they are paying for, but this is not nearly enough to protect Ontarians.
An article in The Star notes that contingency fees have made it easier for trial lawyers to overcharge unsuspecting clients thousands of dollars. Even with the changes coming, this will continue to happen unless there is a cap on contingency fees. How many more Ontarians have to be overcharged thousands of dollars before the law society takes this issue seriously and makes a change?
The province must step in and protect Ontarians from the greed of unscrupulous lawyers.
Both of us have experienced this. One of us, Michelle, was pressured by her lawyer to avoid settling because her lawyer felt that the settlement wouldn't have provided them with enough to cover their fees. In Elizabeth's case, her lawyer took nearly half of her settlement in fees. That was not what either of them signed up for.
Standardized contingency fee agreements provide victims with a way to make a fair comparison when shopping for legal services. It would also provide the necessary checks and balances to ensure members of the legal profession behave in a manner that is both lawful and ethical.
The vote on Thursday Feb. 23 will bring about some progress to the current system. But more is needed to maintain the integrity of the profession.
There needs to be a commitment made to tackling the issue of contingency fee agreements immediately. If there isn't, the province must step in and protect Ontarians from the greed of unscrupulous lawyers.
We cannot allow more Ontarians to be taken advantage of when they are most vulnerable.
Follow HuffPost Canada Blogs on Facebook

Questions To Ask Your Divorce Lawyer