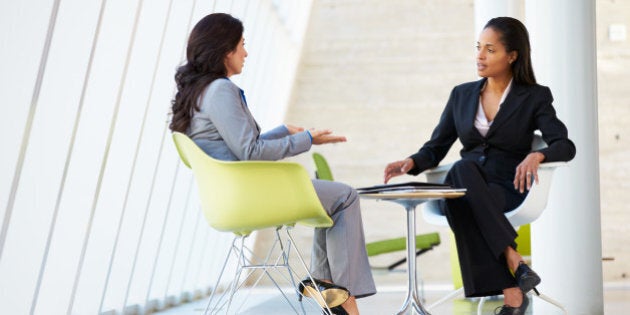 When we hold executive meetings here at our offices, the room is split 50/50 between women and men around the table. It's not an image that's often seen in our digital technology field and one that needs to become more norm and less exception.
While I'm proud of the fact there were a reported 208,000 women employed in information and communications technology jobs during the second quarter of this year in Canada - a number that grew from the previous quarter -- the figure still only represented 25 per cent of the total number of jobs in the sector. With nearly half of those jobs occupied by women based in Ontario, the country as a whole is in dire need of a strategy to recruit more women into the educational paths and ultimately into the careers that follow if our population's 50/50 gender split is to also be reflected in our sector.
Recently, I was both humbled and empowered with the recognition of being named among the top 10 of the W100, an annual ranking of the top women entrepreneurs in the country. I am quite hopeful the examples created by women on this list will encourage more young females to explore entrepreneurial, technological and leadership opportunities. My hope is that with the proper foresight, mentorship and change in public perception, more young women look to a career in digital technology as more and more of our economy shifts online. Writing code and understanding SEO, for example, aren't exclusive to one gender.
As a woman in a digital field, I often get asked what we can do to encourage more females to pursue a future in the sector. I believe there are some key places to begin:
Plant the thought earlier
It's no secret that if we want to see change, we as a society must plant the seeds earlier, and give young women the skillset and confidence to believe there are opportunities for them. I was very surprised to learn in the most recent State of the Nation Report from the Science, Technology and Innovation Council found that only 3.2 per cent of 15-year-old girls in Canada expected a career in engineering, architecture and computing, compared with 18.8 per cent of boys. That large discrepancy needs to change. Stats like these reinforce the responsibility of women already leading in sector roles to proactively seek out opportunities to engage with and mentor young girls about the future opportunities available and the education needed.
Encourage males to the conversation
The dialogue shouldn't just be between mothers and daughters. Men -- fathers, uncles, brothers, teachers, neighbours, etc. -- can play a very proactive role in encouraging young women into digital roles. Tell them an interesting development from a tech company such as this column from GoDaddy CEO Blake Irving, pass on an article about a leading woman in the field or invite more women to industry events. And perhaps most importantly, don't perpetuate outdated stereotypes.
Foster a balanced workforce
It's very healthy, especially in our client-serving business, to have a strong gender mix. This allows our teams to have a variety of perspectives to create the best solution for our clients. A team of men may not have the complete solution for a women's-oriented website, and vice-versa. It's with a lot of pride that we have women in all disciplines across our company -- including the most highly technical of roles. To cultivate this workforce, we do offer our staff some flexibility which makes it possible for women and particularly mothers to succeed, such as working from home and adjusting work hours so they can juggle day care. (This is actually offered regardless of gender.) The policy was created develop the most attractive work environment to attract the brightest minds.
Google's announcement this summer of an initiative aimed at getting young girls excited about learning to code was very encouraging. The point of the Made With Code, a $50 million Google-funded program over the next three years, is to show them that things they love such as the apps on their smartphones and tablets, and the programs that create their favourite animated movies, are made with code -- and they can learn how to do that. Reaching young females through areas where they are already showing an interest is really effective and we need to see more accessible, community-based programs with the same aim and opportunity.
We have the ability to encourage and nurture participation in our digital workforce with 100 per cent of the population. We just need to be as committed and innovative in our strategies as we are about getting to the latest technological advancement itself.
Jennifer Osborne is a digital marketing expert. She is the President of Search Engine People Inc. (SEP), Canada's largest digital marketing firm, which has been on the PROFIT 100 ranking of Canada's Fastest Growing Companies for the past five consecutive years and named one of PROFIT Magazine's 50 Fastest Growing Companies in the Greater Toronto Area. Jennifer has been named as one of Canada's top women entrepreneurs.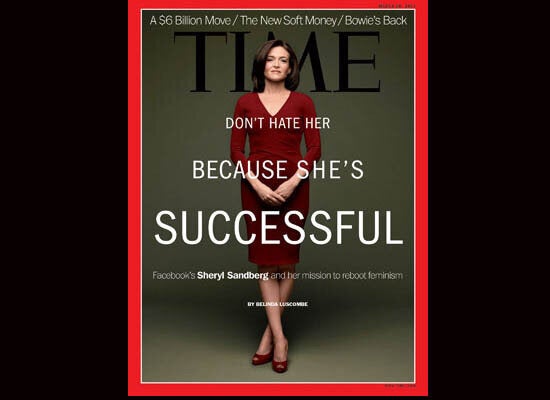 Facebook COO Sheryl Sandberg