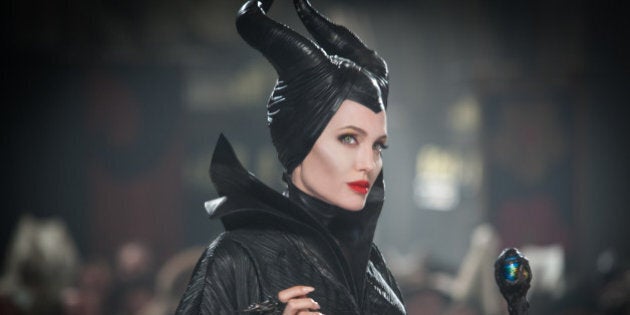 Sure, Disney princesses are great, but aside from "Brave" or "Frozen," Disney villainesses are better. (We have to say "villainesses" because Gaston will never, ever get a free pass.)
Is this revelation inspired by anything? Just Maleficent, the most misunderstood and powerful Disney villain in the bunch (even though duh, she is a sorcerer and we should be so lucky to have even a fraction of her badassery). So as of May 30, when Angelina Jolie scares the living Hell out of us when "Maleficent" opens, we can revel in her awesomeness, all while admitting to ourselves and to those we love that the Disney princess game pales in comparison to their nemeses.
1. Cruella de Vil ("101 Dalmations")
2. Lady Tremaine ("Cinderella")
Cinderella's stepmother was completely out of her mind, but it's true: she knew how to put together an outfit. So if you feel like channeling the woman who named her cat Lucifer (how was this a children's movie?), jump about the lace train like Dolce & Gabbana, who went gothic '60s this season. They may have opted out of high Victorian collars, but fear not: they still give the 2014 answer to Lady Tremaine's foreboding aesthetic.
3. Madame Medusa ("The Rescuers")
Trend: Oversized Accessories
4. Maleficent ("Sleeping Beauty")
Thanks to "American Horror Story," we're in the midst of a full-on witch sitch (we've waited our whole lives to say that), and thank God Stevie Nicks. Dolce & Gabbana and Valentino used capes for their collections this season, while repeated Fleetwood Mac listenings are proof that a lacy black shawl can work as a substitute on days that are too hot. Or, you can just pick up the Maleficent line at MAC, and root for her accordingly.
5. Mother Gothel ("Tangled")
Obviously Mother Gothel wasn't hip enough to wear a real maxi dress (though she wishes. And yes, she was a horrible person), but we can apply her Medieval-era floor length number to a summer staple: floor-length dresses by the likes of Tory Burch, Gap or Zara. Just please don't become obsessed with retaining your youth while you wear them.
6. Queen Grimhilde A.K.A. The Evil Queen ("Snow White")
7. Ursula ("The Little Mermaid")
The sooner we can admit that Ursula trumped Ariel as a character, the better life will be for all of us. ("Poor Unfortunate Souls" is the Disney anthem, thanks.) As for Ursula's style? Keep it simple (since her personality is more than enough): strapless, black dresses are a safe bet for any season, and any year. Whether by Richard Chai in 2014, or Gucci as worn by Posh Spice in "Spice World," Ursula knows what's up.
8. Yzma ("The Emperor's New Groove")
Arguably, we are all Yzma. But to add to her underrated and on-point style choices, we can look to her affinity for feathers – a trend that actually popped up all over in the Spring/Summer 2014 collections thanks to collections by Alexander McQueen, Givenchy, and Valentino. Feathers: wearable in almost every capacity (except headdresses – don't anybody dare).
9. Madam Mim ("The Sword in the Stone")
Behold the splendor of Madam Mim: a witch so powerful she embraced a trend that, centuries later, is still a staple of our fashion landscape. Madam Mim's pink A-line skirt (worn with bloomers, naturally – but don't feel like you have to) stays true to a silhouette of the season, with the style having appeared in shows by Kenneth Cole and John Patrick, while still available in vintage stores everywhere. (Maybe if you ask nicely, she'll even make one appear for you.)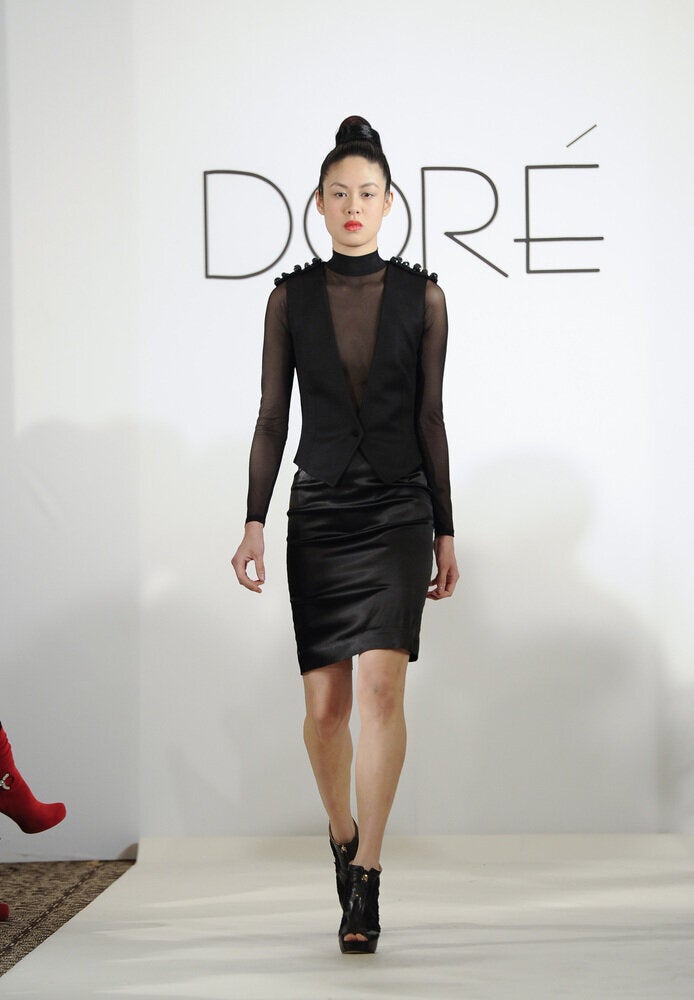 Summer Transitional Fashion