The debate over hydraulic fracturing for shale gas (fracking) is often presented as one of conservation versus economic growth -- in particular by proponents of the process, who claim that fracking is the only answer -- the "magic bullet" -- for job creation and economic growth in the province (even if opponents of the process have raised doubts about the job-creation potential).
In addition to these environmental and public health concerns, there is also an economic opportunity cost to fracking. The massive industrial operations associated with fracking would fundamentally change the character of New Brunswick's rural and natural landscapes. These landscapes are an attraction for tourism and (potentially) for new residents, as well as a being an important part of our province's identity as a smaller province of pristine natural and rural landscapes.
In a peer-reviewed article for the academic journal Landscape Research, social scientist Elizabeth O'Brien examined public attitudes towards forested landscapes in Vermont, a smaller jurisdiction like New Brunswick, through interviews and focus groups. The results showed that Vermont's forested landscape held important quality of life advantages, for example in being a source of recreational activities such as hiking and skiing among residents from Vermont's largest city, Burlington, who were originally from out of state.
The interviews showed that three of the Burlington residents interviewed had chosen lower paying jobs in Vermont because they wanted to be involved in outdoor activities and be closer to nature. The study further found that Vermont's forested landscape was important for local identity and pride.
Vermont is a destination for young professionals and entrepreneurs who want an alternative to larger cities such as New York City and Boston. New Brunswick has this same potential, both in attracting new residents and tourists, but only if the province's rural landscapes and pristine natural environments are preserved.
The use and enjoyment forests and other natural surroundings, while intangible and without a directly measurable monetary value, are important to account for. In addition to enjoyment and use values, they yield economic benefits in tourism and attraction of new residents -- something that comes from these intangible use values.
In previous articles for this online newspaper, I have cited the benefits of Vermont's policies of preserving its natural heritage (and advantages) -- in curbing sprawl, promoting city and town centres, preserving forests and farmlands -- and in this process reaping economic benefits from tourism and new residents.
Furthermore, in addition to IBM offices located in the state, Vermont boasts locally-based enterprises that have achieved international fame, including Green Mountain Coffee, Ben & Jerry's Ice-cream, and Burton Snowboards which was key in the development of the modern sport of snowboarding.
Vermont's natural advantages are a draw for entrepreneurs and professionals. This is something which New Brunswick policy-makers must be cognizant of. We need policy oriented to building a 21st-century creative economy with emphasis on investing in education, promoting high-tech and other entrepreneurial endeavours, and modernizing agriculture and forestry so they are sustainable enterprises in the 21st century.
There has been a public outcry against fracking in the province -- 20,000 New Brunswickers signed a petition calling for a ban on fracking. The opening of the New Brunswick Legislature saw a march through downtown Fredericton of New Brunswickers demanding a halt to new licenses and exploration, culminating in a demonstration on the grounds of the Legislative Assembly.
With the new Legislative session, the debate over fracking will almost certainly be at the forefront. In addition to the concerns about public health and environmental sustainability, the economic opportunity costs must be a central part of this debate.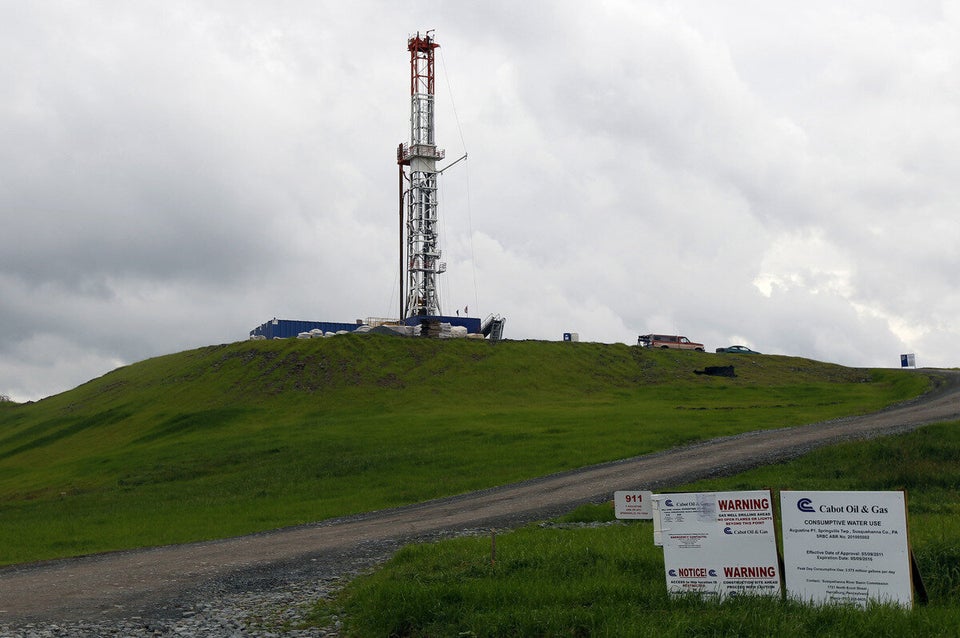 Drilling And Fracking Photos