I've been feeling nostalgic this Christmas, thinking about what it was like to be a hyperactive little girl with undiagnosed ADHD. I'm pretty sure I made Santa's "naughty" list more often than not.
Based on my research and life experience, I'd like to suggest the following gifts that parents can give to their ADHD kids during the holidays and throughout the year. While these gifts aren't one-size-fits-all, I guarantee they're better than a lump of coal, and that most children with ADHD will appreciate some (or all) of them. I know I would have.
More than anything else, kids with ADHD want to feel connected. Spending quality time with your child is worth more than anything you can wrap up and put under the tree. Spend time sharing activities that your child enjoys; your support and encouragement will go a long way in helping your son or daughter build self-confidence and trust in their own talents and abilities.
Help your child manage their ADHD symptoms over the holiday: a gift for the whole family!
Holidays are a time when routines go out the window; that can stress out a kid with ADHD. Try to keep your child in the loop by letting them know what's going on, what's going to happen, and that it's ok for them to take time out if they're overwhelmed.
Throughout my childhood, I frequently removed myself from family gatherings. The din of music, a million conversations going on at once, kitchen sounds, animals and other kids running around, drove me crazy. I'd lock myself in an upstairs bathroom; sit in an empty bedroom; or go for a walk down the road (while freezing in the cold Canadian winters) to get away and re-group.
It's great that I took care of myself. I don't think it's great that I felt so alone. It would have been great had my folks known about my ADHD and hypersensitivity and been able to give their support, understanding, and guidance.
You have the chance to give your sensitive ADHD child the gift of understanding at Christmas. Try to be aware of what they're feeling (check in often; ask if you're unsure); support them during new or out-of-the-ordinary experiences such as parties and social events; encourage them to do what they need to do to cope and even enjoy the festivities.
During the holidays, your child with ADHD may feel even less in control of their life (and symptoms). Give them a role to play, perhaps by helping in the kitchen or setting the table. Let them decide what's for dessert; let them pick what holiday movie they want to share as a family; this will give them back some control over what's happening.
People with ADHD need more time to switch from one activity to another. If you're frantically getting ready to go to a family gathering, or trying to get a meal on the table for company, don't leave notifying your child until the last minute. Make it a priority to give your son or daughter enough time to finish what they're doing, to mentally prepare for what's coming next, and to join you in the next activity. And remember that this might take longer than it would for others. Perhaps give a half hour's notice, followed by a 15-minute heads-up; and then a last five-minute warning, for example). This will help make transitions easier for you and your child over the holidays, and lessen the chances that Johnny's still playing a video game in his pajamas while the car's idling in the driveway with the rest of the family waiting.
This is a gift to give all year long. You may not think your hyperactive little angel is paying attention; trust me, they are. They're not only watching, they're absorbing everything you do. My parents smoked and drank; my mom loved being outdoors and being creative; my dad never hesitated to help anyone in need. All of these things and more showed up in my adult life. I wasn't as distracted as they thought after all.
Meditation can be an effective non-drug treatment for kids (and adults) with ADHD. Make this a family activity, and you'll not only be a good role model, you'll be giving your child gift #1 -- your time. And -- bonus -- meditation will be good for you too, especially if you've already given your child the gift of ADHD through your genes.
Getting outdoors and getting exercise are two research-backed ADHD symptom soothers.
Being out in nature is good for anyone, but it's great for a lot of us ADHDers. Many of us feel markedly better in the woods, walking along the shoreline, hiking in the mountains, anywhere pretty and pristine in a natural setting. It's worth a shot to get out there with your kids at least once a week to see if this helps keep them on an even keel.
Exercise and sports is one of the all-time best treatments for ADHD, and it'll give your child better overall health and well-being, including helping them to sleep better (a problem for a lot of kids with ADHD) and the ability to focus better. As with the other gifts, this one can be shared by everyone.
A gift for the whole family
Finally, remember that every one of these gifts is a gift to the whole family. Helping your child with ADHD to not only manage their symptoms, but most importantly, to accept their symptoms and themselves no matter what, is the best gift you can give and - bonus - none of these gifts have to be wrapped!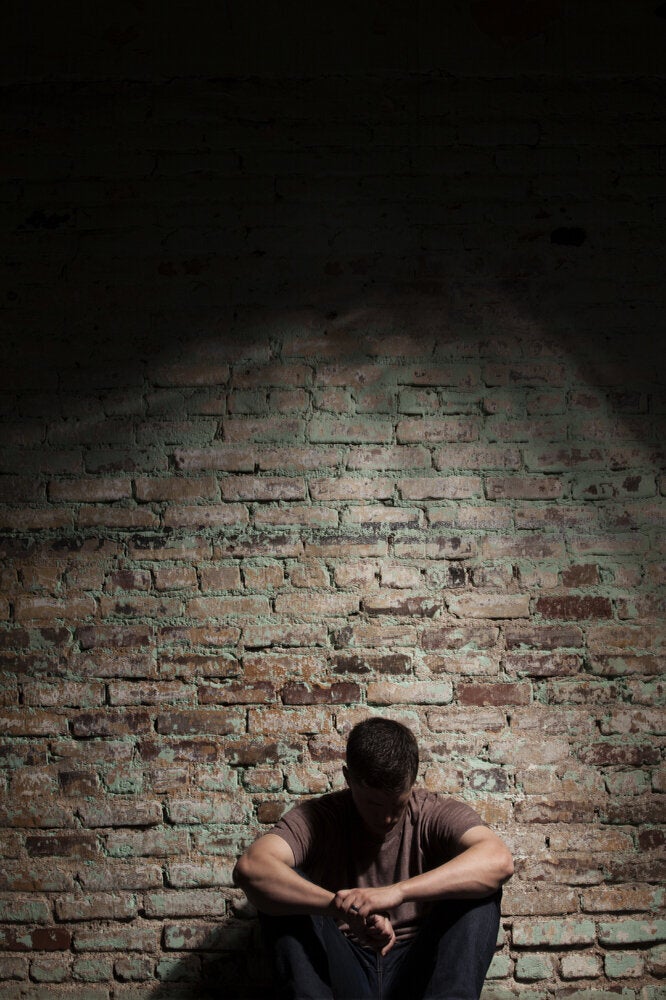 Facts About Mental Health in Canada