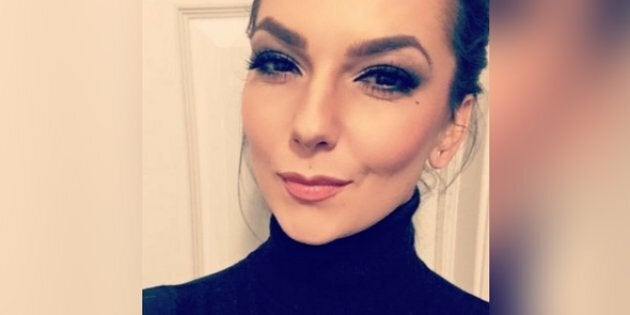 A Toronto tattoo artist says she is weary of the backlash after she offered to cover up tattoos related to B.C. band Hedley for free.
After anonymous allegations of sexual misconduct involving the band and young fans started to come out in February, Lizzie Renaud invited people on Twitter to contact her if they wanted their Hedley designs disguised.
The artist, who also owns a tattoo shop called Speakeasy Tattoo, told HuffPost Canada that she and friends had discussed the idea that clients should be able to have art related to self-harm or abuse removed for free or at a sliding price.
The conversation was sparked by a Jezebel story about a #MeToo reckoning in the tattoo industry, she said.
When she learned about the Hedley accusations, it seemed like the perfect way to put her words into action.
"I know that there's tons of kids in the Ontario area that are going to be thinking, how am I supposed to afford this expensive cover-up? I just thought, 'this is exactly what we were saying should be offered.'"
She followed the lead of a tattoo artist in the U.K. who volunteered to cover up tattoos related to the band Brand New in exchange for a donation to a rape crisis organization after lead singer Jesse Lacey was accused of sexual misconduct.
Earlier: One of the rape allegations against Jacob Hoggard
Many people have sent Renaud messages, but after seeing some of the tattoos, she's "kind of eating her words a little bit about offering cover-up for free."
"A lot of the tattoos are really hard to cover, because fans obviously are really passionate about the band, and so they got really big, bold tattoos," she said.
Along with interest in her services, she's also sparked the ire of some intense fans.
"I had no idea that a month later, I would still be handling people leaving messages on my shop's Facebook and tweeting at me expletives and telling me that I'm a shitty advocate," she told HuffPost Canada. She got emotional during the interview.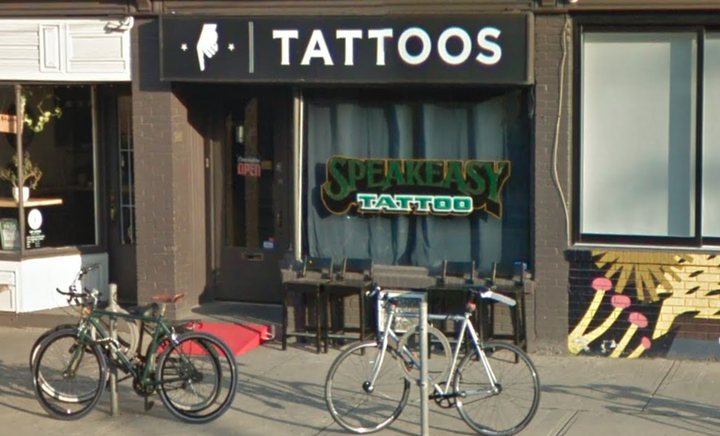 "I'm just a tattoo artist who wanted to do a nice thing, and it is incredibly overwhelming fielding all the anger."
People have accused her of trying to get attention for her business, taking advantage of a "shitty situation," and criticized her for believing anonymous accusations.
She did her first cover-up job on Monday, and while she and the client are both impressed with how it turned out, they won't be sharing photos for fear of more online retaliation.
"Some of [the clients] haven't even given me their real names, because they're so afraid of fans that they know finding out that they did this, that putting the picture of the tattoo online for some of them is just as good as their name or face."
A lot of the anger has come from a Facebook group called Hedley Fan Group, she said.
Many of those backing the band say they believe they're "innocent until proven guilty."
"Whelp apparently according to people on the internet since I support Hedley I support rape culture. That is NOT who I am. I'm ready to cry," Maddy Voss wrote on the Hedley Fan Group.
Hoggard denied in a statement posted to Twitter last month that he had ever engaged in any non-consensual sexual behaviour, but admitted to acting in a way that "objectified women."
The band was dropped by their management team in February, and later announced that they would take an indefinite hiatus after their tour ended in March.
More than 1,500 people came to Hedley's show in Peterborough, Ont. on Friday, despite the controversy, according to Global News. Concertgoer Patty Nisbett told the outlet that she stands "with Hedley until they are proven guilty."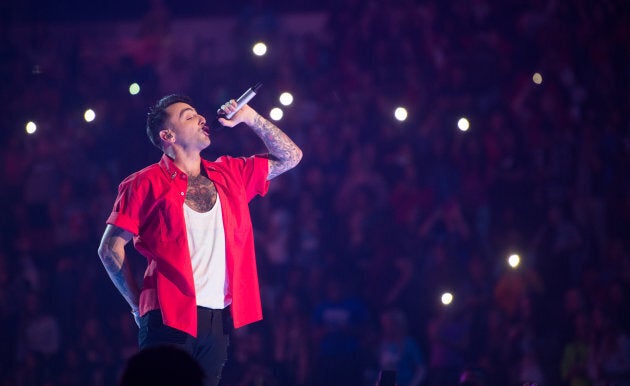 As someone who isn't a devotee, Renaud said she doesn't understand the negativity she's received, but thinks it may be connected to the intimate relationship that the group has cultivated with those who love their music.
"I feel like a lot of these fans feel like they know [Jacob Hoggard] so well, that they can't imagine that this has happened," she said.
But she's angry that supporters are targeting the alleged victims.
"...I just kind of keep having to remind myself that there's women that have been raped, who are being discussed like they're criminals online, so I can handle some angry fans who just want to kick and scream at me, I suppose."
Popular in the Community