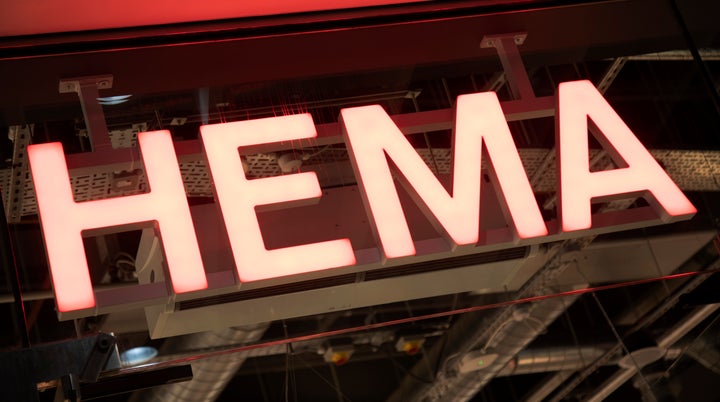 It looks like Ikea might have some new competition in Canada.
Hema, an Amsterdam-based department store for "ordinary" people, announced Thursday it will be expanding to North America.
In a news release, the company said it will open its first standalone stores in Ontario along with shop-in-shops inside select Walmart locations this fall. Products will be available online for U.S. customers through Walmart's website starting this summer.
The expansion into North America is a "historic step" for Hema, CEO Tjeerd Jegen said in a statement. Walmart's general manager and head of marketplace called the low-cost retailer a "distinctive brand from Holland."
So what does Hema sell, exactly? Pretty much everything, it seems. From home and living products to clothes for all ages, customers can even find coffee pods and instant cameras on Hema's website. However, it looks like Ikea may have more to offer if you're looking for furniture.
Reviews online suggest customers are generally satisfied with what they're able to find at Hema. One Tripadvisor user called it her "favourite store in Amsterdam" with prices that "are the best to be found." Another reviewer said she was able to buy "great souvenirs at extremely reasonable prices."
With 32,000 of its own products and services to choose from, it's easy to see why this brand has become so popular in Europe and Asia.
After first launching in 1926, Hema has expanded to what will soon be three continents. The company said there are currently more than 750 locations in 12 countries, including the Netherlands, Belgium, Germany, Spain, France, Luxembourg, the United Kingdom, Austria and the United Arab Emirates.
"Hema's products and services are known for their high quality and good design at competitive prices," the discount retailer said.
Arnold Drijver, Hema's head of corporate communications, told HuffPost Canada the first store will launch in Toronto and there will be a shop-in-shop at a Toronto Walmart location before the company expands to other major cities.
The retailer plans to open around 50 stores in Canada over the next few years, Drijver said.
CORRECTION: A previous version of this story stated there are 75 Hema stores in 12 countries. In fact, there are more than 750 locations worldwide.
Popular in the Community