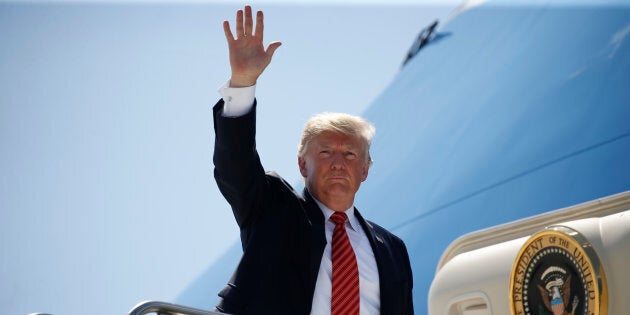 It's the question on the minds of millions: How much longer will Donald Trump continue to be the president of the United States?
Predictions of the Trump administration's demise pre-date the administration itself, and forecasts of doom spiked in recent days, in the wake of successive firings within the White House and the controversy over Charlottesville.
To get some sense of just how likely a Trump resignation or impeachment might be, we turned to the prediction markets, where real people put real money on future events.
Over at PredictIt.org, bettors are giving Trump a 34 per cent chance of being impeached in his first term. Interestingly, there was no spike in the odds in recent weeks, so maybe Charlottesville and the departure of Steve Bannon haven't had quite the effect on Trump as some commentators thought, at least in the eyes of the people putting money on Trump's future.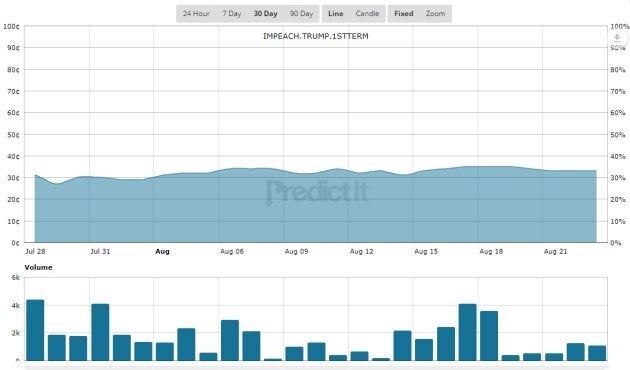 Trump's longer-term fate is even less certain. PredictIt gives him only a 41-per-cent chance of being the Republican nominee in 2020, meaning a majority of bettors don't even think he'll make it to the next presidential campaign.
In the British Isles, where prediction markets are big business, bettors seem to have reacted much more noticeably to the Charlottesville controversy. According to news reports from across the pond, the odds of Trump resigning reached an all-time high of 6/4 last week at PaddyPower, an Irish gambling site. That in essence suggests a 60-per-cent chance that Trump will resign from office.
Here are some of PredictIt's current odds on Trump's future, based on trading prices:
Odds of Trump being president on Sept. 30: 92%
Odds of Trump being impeached in 2017: 11%
Odds of Trump being impeached by the end of 2018: 21%