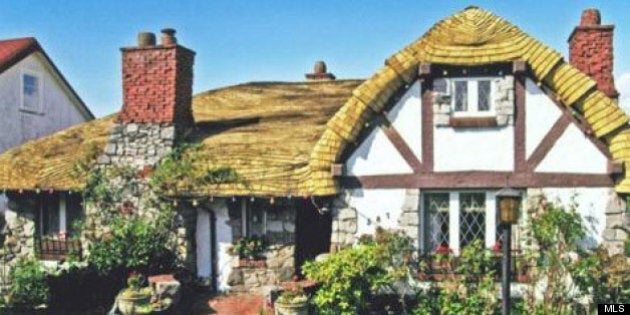 One of Vancouver's 'Hobbit houses' is for sale and its $2.86-million price tag is no make-believe.
Located at 587 West King Edward Ave., it's also one of three Metro Vancouver "storybook style" cottages designed by builder Brenton T. Lea in the 1940s.
Inside, the house boasts ship decking floors and a knotty pine kitchen.
On a sunny day, the backyard overlooks an enchanting view of Vancouver's north shore mountains.
Its attention-grabbing roof – with its curved straw-coloured shingles set in a way to imitate thatched roofing – is an architectural rarity in the Lower Mainland. Owners of another Lea-built "Hobbit house" at 3979 West Broadway spent nearly 10-months and $200,000 restoring the roof.
"Bending the shingles like this is sort of a lost art," said developer James Curtis to househunting.ca. "We had to figure out how they did it – nobody knew."
The house was built in a style known formally as Provincial Revivalism which was popularized by West Coast Hollywood set designers in between the First and Second World Wars. The 'Hansel and Gretel' look was inspired by cozy, romantic English Tudor-style homes.
The City of Vancouver considers the house a B-registration heritage building, meaning the site "represents a good example of a particular style or type" and may have some "documented historical or cultural significance in the neighbourhood."
However, not even Gandalf could save the fate of the "Hobbit house" from being demolished: the house is situated in an area of the city that's poised to see significant development over the next decade.
Current zoning allows for a four-storey building to be built on the property if new owners choose to raze the fairy tale home.
No offers have been made on the house yet.
Check out pictures of two of Metro Vancouver's "Hobbit houses" here: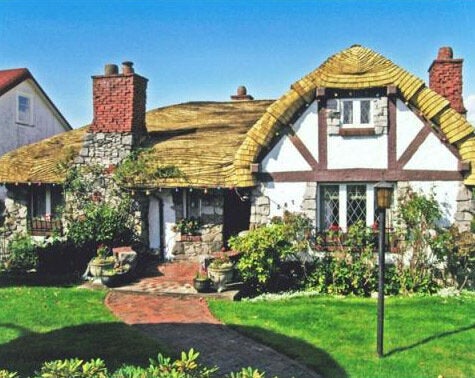 Metro Vancouver 'Hobbit Houses'