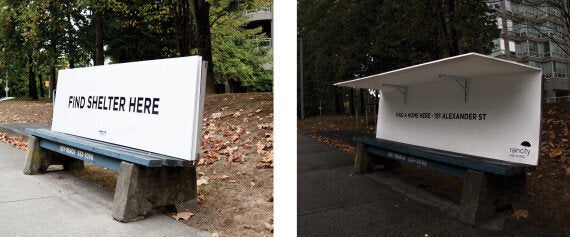 An innovative bus bench campaign designed to give homeless people some dignity has thrust a Canadian ad firm into the international spotlight.
Last fall, Spring Advertising used five transit benches in Vancouver to create a thought-provoking campaign for RainCity Housing, which provides specialized housing and support services for the homeless population.
One bench read "Find shelter here," and had a pop-up side that turned it into a temporary refuge from the city's moderate but often rainy climate. Inside, the message read, "Find a home here" and included RainCity Housing's address.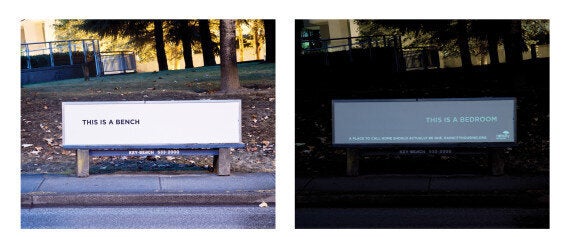 Another bench was painted with UV-sensitive and glow-in-the-dark ink. In the daytime, passersby saw the message "This is a bench" when the black ink reacted with the sun. At night, that disappeared in the dark, and was replaced by the statement "This is a bedroom."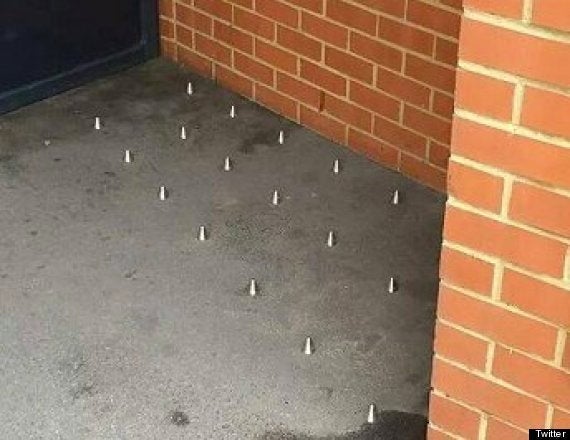 Spring Advertising helped RainCity purchase the five benches, and installed them for the month-long campaign last year, creative director Rob Schlyecher told The Huffington Post B.C.
Bill Briscall, RainCity's communications manager, said he's happy with the renewed attention on homelessness in Vancouver, but crisis continues in the city. "We still have so much to do to provide housing so that people aren't looking at benches as an option to sleep on," Briscall told CBC News.
The effort was part of the ad agency's own policy of giving called "Strange Acts of Kindness," he explained. In the past, the company has organized events that featured jumping on pogo-sticks and hugging strangers to raise money for local food banks.
Spring is now working on designing and supplying uniforms and liveried shopping carts for homeless binners to "give them respectability and credibility as they search for recyclable and refundable containers in the city's dumpsters and garbage cans," Schlyecher said.
In an email to HuffPost, Schlyecher further outlined why Spring is so involved with the city's homeless:
"Vancouver is the only major metropolitan centre in Canada that has a mild winter climate. Add to that a decades-long policy of closing mental institutions and strangling funding support for those with drug and mental issues and you have a perfect storm of homelessness in our city. It is a phenomenon that puts an enormous level of pressure on city, health and policing organizations. But simply put, our society cannot expect homeless people to just go away. They need a safe place to sleep and a base from which to stabilize their lives."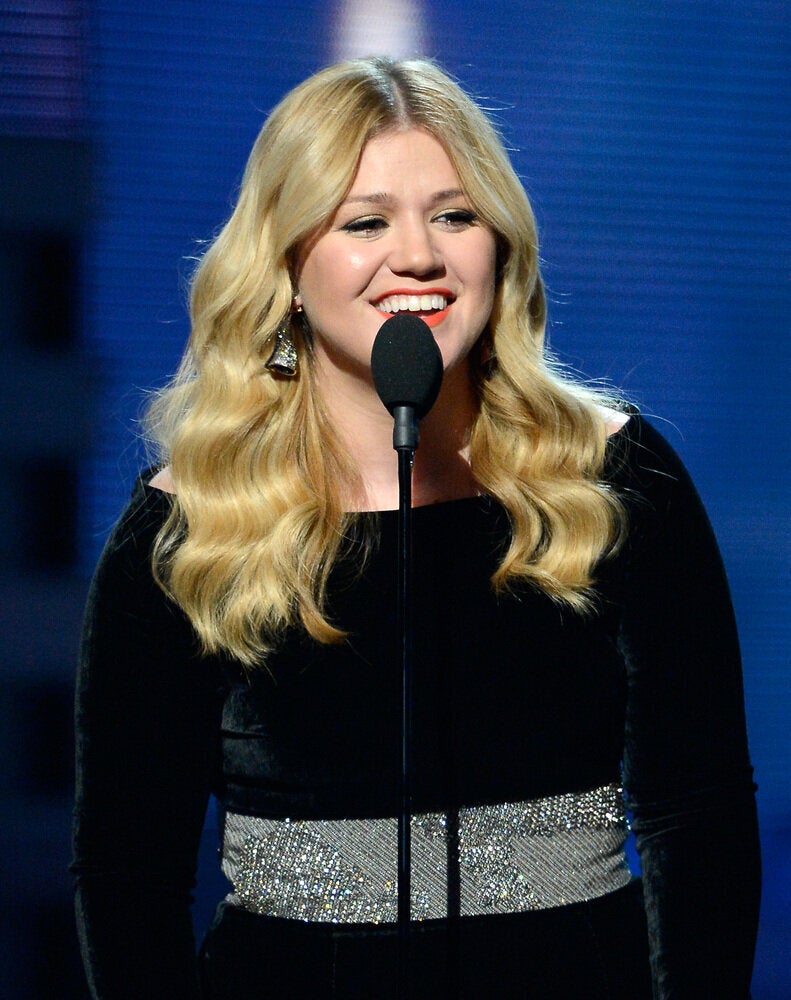 Celebrities Who Were Homeless