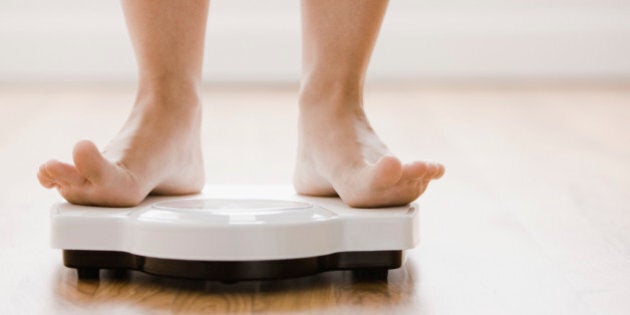 As of right now, there are exactly seven weeks until Christmas. So that means there's approximately four weeks until you're fully inundated with holiday parties, five weeks until you're feeling a tightening in your pants thanks to all the booze, and six weeks until you may be less than excited about all of those holiday pictures.
Wanting to lose weight — let's say those last 10 pounds you've been intending to work off all year — before the holidays is a very common desire, and according to personal trainer Mathew Benvie of Evolve Fitness in Halifax, it's also a completely attainable goal — that is, if you're ready to get hardcore.
"If you only have 10 pounds left to lose, then it's going to take a pretty serious and intense effort, but yes, it can be done," he tells the Huffington Post Canada.
But it's not just a matter of committing yourself to the gym for an hour each day — as most people who have embarked on a weight loss program know, the real different comes from what's on your plate.
"It's the nutrition side of things that's going to dictate the results and maximize what you're doing in the gym," says Benvie.
He says people seeking to lose weight, even in a short amount of time, can get away with a workout three times a week, as long as they're really paying attention to what they're eating (and even more attention to what they shouldn't eat). For exercise, he recommends multi-joint options that involve a combination of legs, pushing and pulling motions in order to get more out of every movement.
"The more muscles you recruit, the more you speed up your metabolism and cause more change in your body," he explains.
Below, find Benvie's very specific tips, including exercises, for losing weight before the holidays hit. And hey, you may as well bookmark it for January too, when we're all looking for a good routine to kick off our new year.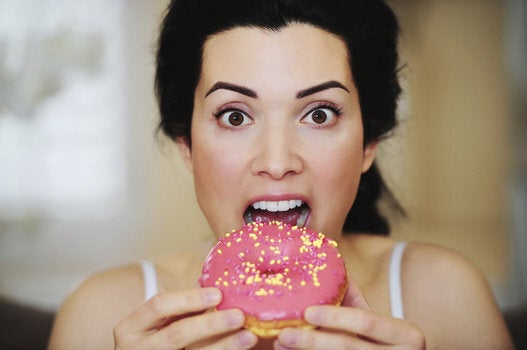 How To Lose 10 Pounds In Six Weeks