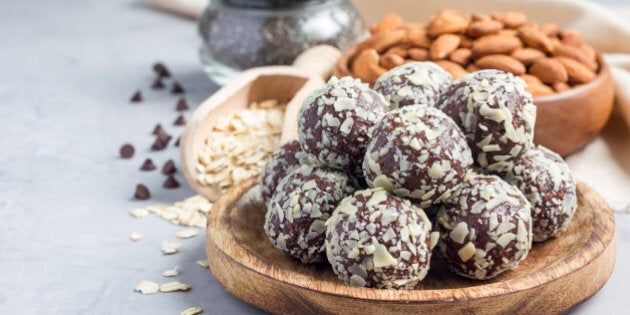 Balls are still in. I'm talking about the edible kind -- that still sounds wrong.
Cake balls, also known as cake pops, is what I'm referring to. "Cake pops, if you don't know, are basically balls of cake and frosting on a lollipop stick ... Cake pops are part of this trend, of course. It's that whole idea that maybe a giant slab of cake isn't a great idea when a smaller piece would do," said Geoff Williams, Forbes contributor.
Cake balls are stupid. The fact that in order to make them you first have to bake a cake, wait for it to cool, then crumble it up and put it back together, but this time in the shape of golf balls. Finally, the balls get covered in fondant, frosting or candy coating which is the equivalent of eating waxy flavoured chocolate. "Cake pops are to cake what SPAM is to ham. They take a really good thing and mash it up into something grosser," said Kristen Aiken, Food Editor of The Huffington Post.
Well said Kristen, I concur.
However, I feel very differently about protein balls that started to make an appearance soon after the cake ball craze started to die down. Once protein balls hit the health scene they were being pinned on Pinterest just as much as fake news is trending on Twitter. I get the appeal, they're organic, pre-gym, post-gym, energy snacks that come in a bit size form. Plus, they're easy to make, with endless combinations, accommodating many dietary restrictions and require no baking. In essence, protein balls are still a hit because they fall into the healthy dessert category and being fit is always in.
The ultimate goal for culinary creators would be to come up something deliciously sweet without the calories or guilt. Imagining inhaling a Paula Dean's dessert (she came up with a Krispy Kreme pudding) that came with one third of the calories and was made from nothing but superfoods? For now, that idea is as real as the fairy tales we tell children under four.
Over the top sweets have a shelf life. They go from mainstream to carnival foods, or is it the other way around? Deep Fried Butter Tarts, Coffee Doughnut Milkshakes and Red Velvet Oreos were all the rage at one point, but now are as relevant as Blossom's TV bestie, Six Lemure.
More recently, look at how short lived the rainbow unicorn trend lasted -- five days at Starbucks. If you were among the unlucky ones who missed out, my source told me it was beyond gross and this came from one of the Starbucks baristas.
So What's Currently Trending On The Dessert Scene?
Ice cream served in doughnut cones, churro cones and Hong Kong style bubble waffle cones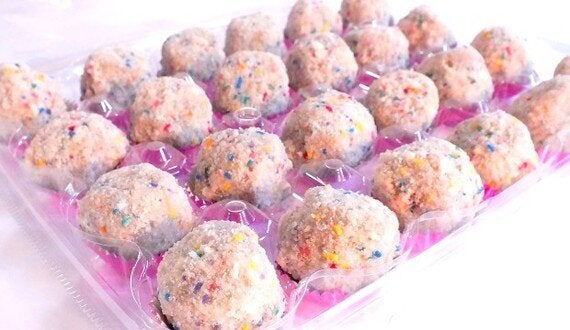 Image from thenewpotato.com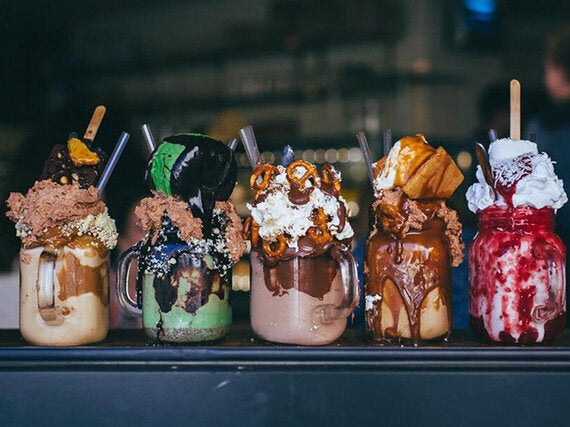 Macaron Ice Cream Sandwiches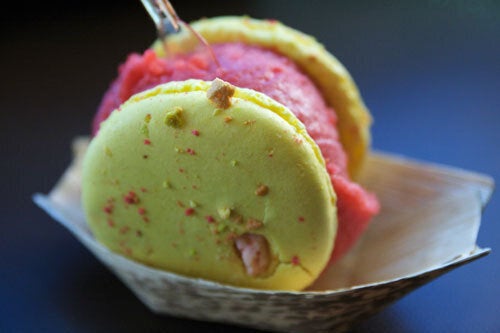 Image from sweets.seriouseats.com
According to Christina Tosi, the world of better-for-you desserts will continue to expand. "There's going to be more desserts without dairy or gluten, or made with more thoughtful ingredients like wheat bran or hemp seeds, so that there's a guilt-free indulgence to them, which I think is okay as long as it tastes great," she says. - Frances Kim of Martha Stewart Living
See protein balls aren't going anywhere. If anything they'll get more inventive and decadent. We'll start calling date mixtures 'truffles' -- oh wait, that already exists; Coconut Chocolate Energy Truffle Recipe
What Do We Hope To See As A Dessert Trend Next?
Personally, I'm not over this sweet and salty trend -- apple cinnamon grilled cheese, prosciutto wrapped melons, salted caramel anything is my vice.
Who will take the dessert crown next?
Who's prettier, classier and more stylish than a macaron?
What would that even look like?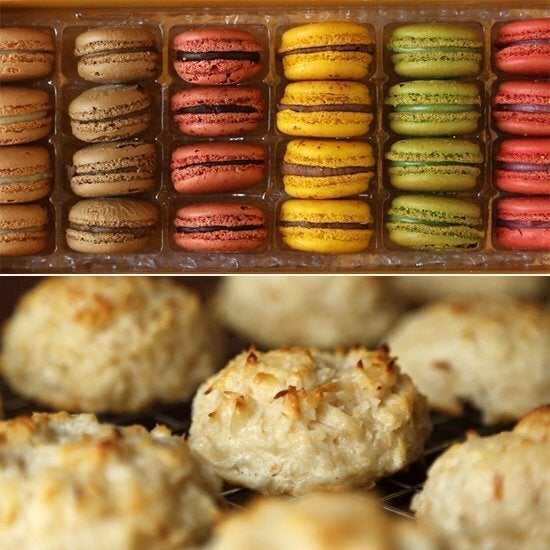 Just for the record the word "macaron" is not an alternate spelling of macaroon ... A macaron specifically refers to a meringue-based cookie made with almond flour, egg whites, and granulated and powdered sugar, then filled with buttercream, ganache or fruit curd. The delicate treat has a crunchy exterior and a weightless interior with a soft ending that's almost nougat like in its chewiness. To add to the confusion, it's often called a French macaroon.

In contrast, the word macaroon is a generic phrase that is applied to a number of small, sweet confections. Mostly, the term is equated with the moist and dense coconut macaroon. -- Susannah Chen, Popsugar
Follow HuffPost Canada Blogs on Facebook