Thanks to IKEA, felines at the Etobicoke Humane Society in Ontario are enjoying the cutest catnaps ever.
Cats at the shelter used to sleep on the "cold, hard floor" until IKEA Canada donated 10 doll beds, employees posted on Facebook this week. The company also donated $300.
"Our floors are easy to clean but not terribly comfortable to lay on. Now cats like Catsby and Frankie have beds of their own to curl up in," the post on Tuesday read.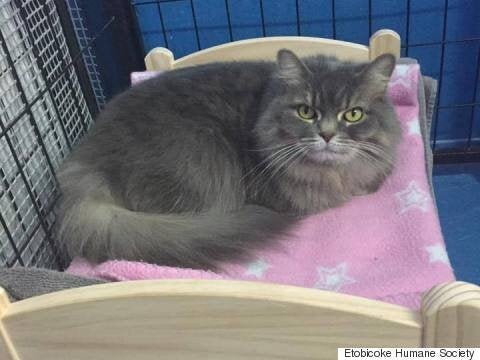 IKEA technically doesn't sell pet furniture, but plenty of cat owners have discovered that the Duktig Doll Beds seem to be the perfect size for their furry friends.