The recent price changes mean basic talk and data plans at the Big Three telcos will run you $80 a month, in most places, with 500 MB of data. But as a number of tech bloggers have pointed out, wireless prices are cheaper in Manitoba, Quebec and Saskatchewan than in the rest of the country. Check out this chart of Bell Canada wireless rates in Ontario and Manitoba, from tech blogger Peter Nowak: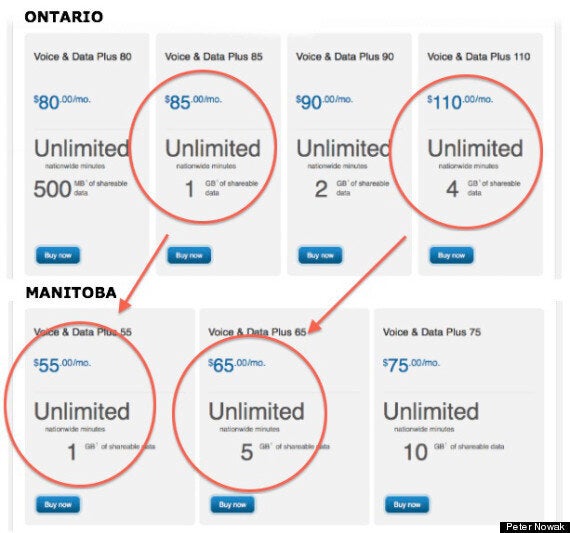 Blogger Ben Klass crunched the numbers and found that, if you live in Saskatchewan, an unlimited voice plan from Telus with 1 GB of data will cost you $720 less, over the course of a two-year contract, than the same plan in Alberta ($1,320 in Saskatchewan versus $2,040 in Alberta).
"It's cheaper to buy a roundtrip plane ticket to Regina or Winnipeg, subscribe to one of these plans and then use it back home, than it would be to sign a contract in Toronto or Calgary," Klass wrote.
So why is this happening? According to Nowak, it has everything to do with the fact that the "cheap" provinces have a fourth major wireless carrier. Those would be SaskTel in Saskatchewan, MTS in Manitoba and Videotron in Quebec.
"If carriers can afford to charge such low rates in Quebec, Manitoba and Saskatchewan without incurring losses, the natural question that arises is: why can't they do so in the other provinces?"
He said if more players came into the market, profit margins would be squeezed until some companies bailed out, bringing the numbers of players back to three. But that doesn't appear to have happened in the markets where there are currently four major players, at least not yet.
Videotron, the fourth major player in Quebec, is owned by Pierre-Karl Peladeau's Quebecor and positioned itself to become a major player across the country earlier this year with its purchases of blocks of 700 MHz spectrum.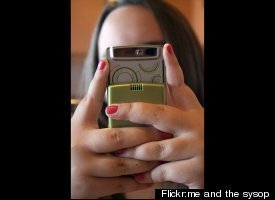 What To Do If You've Lost Your Phone
Popular in the Community