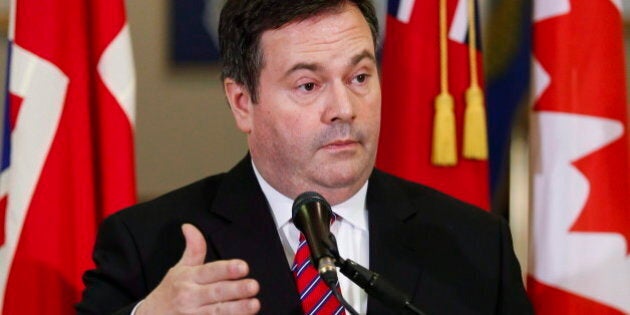 An admission from Canada's defence minister that he doesn't know how an expanded ISIL mission into Syria will end is proof that Conservatives lack a clear exit strategy, NDP Leader Thomas Mulcair suggested Wednesday.
Speaking to reporters after the NDP caucus meeting, Mulcair zeroed in on comments Jason Kenney made the day prior in an interview with CBC's "Power and Politics" that aired hours after Prime Minister Stephen Harper made his case for extending the mission.
Kenney told host Evan Solomon that it is crucial the Islamic State — also known as ISIL or ISIS — does not find a "safe haven" as it defensively moves back into eastern Syria. He also said the "ultimate objective" of the mission is not just to degrade, but defeat the terrorist group.
But when pressed about Canada's exit strategy — and whether defeating ISIL would mean tyrannical Syrian president Bashar al-Assad would be allowed to reclaim land now controlled by group — Kenney was blunt.
"I don't have a crystal ball to tell you exactly how this is going to end but I can tell you that Canada has a responsibility to play a role with 20 other like-minded countries in degrading this organization," Kenney said.
On Wednesday, Mulcair sarcastically told reporters Kenney's answer was "brilliant."
"No definition of the mission and absolutely no idea how they're going to exit the country afterwards," the NDP leader said in French.
The Tories tabled a motion Tuesday to extend Canada's mission against ISIL to a date no later than March, 30 2016.
Kenney's interview with Solomon also got a bit testy after the host pressed him on the importance of "knowing how it's going to end," pointing to the examples left by the 2011 bombings in Libya and war in Afghanistan.
"Everybody has said (that) the lesson of Libya, let alone Afghanistan (is), you know, you break it, you bought it. That's the Powell Doctrine," Solomon said.
The Powell Doctrine was a series of eight questions Colin Powell crafted in 1990, as chairman of the U.S. Joint Chiefs of Staff, that needed to be answered before going to war, including: "Is there a plausible exit strategy to avoid endless entanglement?"
"I'm sorry, these are slogans, Evan," Kenney shot back. "Let's be serious. No one is proposing that we're going to be setting up a Westminster-style democracy in northeast Syria.
"What we're trying to do is degrade and ultimately defeat a vicious genocidal terrorist organization that has occupied an enormous part of Iraq that was well on its way to actually creating a de facto state with enormous resources that would pose a very serious risk to the Middle East."
In their speeches to the House of Commons on the ISIL motion, Mulcair and Liberal Leader Justin Trudeau both cited what they deemed a lack of an exit strategy as a reason for opposing the mission extension.
"The Conservatives simply have no plan," Mulcair said. "They have no strategy, other than the obvious political one, and that is putting our troops in danger."
The NDP leader was also heckled loudly by Conservatives after he said it was "disturbing" to see Prime Minister Stephen Harper consider "an alliance of sorts" with al-Assad.
He also shared a graphic reiterating that Canada will not seek the consent of the Syrian government before conducting airstrikes in that country — a stance that New Democrats argue has a dubious legal basis.
Mulcair also pressed Harper about Canada's exit strategy in question period on Tuesday. The prime minister responded by saying ISIL poses a direct threat to Canada and the rest of the world.
"Our goal here is to deal with the threat to this country," Harper said. "We will deal with it as long as it is there. We will not stop dealing with it before that."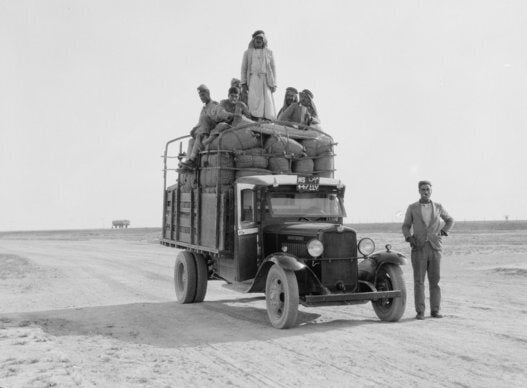 Mosul Before and After ISIS