Justin Trudeau has seen mental illness in his family first-hand, though he didn't really know it when he was younger.
"It wasn't until I was in my mid- to late-20s, looking at a bunch of old albums with my mom and I said, 'Look how short your hair was at that point,'" he related to reporter Mercedes Stephenson.
"She said, 'Yeah, I was really fighting with depression at that moment,' and that was the first time I had ever heard anyone talk about my mom, herself as having struggled with mental illness."
The Liberal Party leader gave the interview on Bell Let's Talk Day (Jan. 28), an annual campaign that is aimed at ending the stigma around mental illness.
As part of the day, the telecommunications company donates $0.05 to mental health programs for every text, cell phone call or long distance call by its customers. It also donates the money for every tweet that uses the hashtag #BellLetsTalk and every share of a Facebook image associated with the campaign.
Trudeau himself issued numerous tweets in support of the day.
Statistics from the Canadian Mental Health Association show that one in five Canadians will experience a mental illness in their lives.
Presented with this number, Trudeau said it means "every single Canadian has a family member, a friend, a coworker or colleague who has struggled with mental illness."
He encouraged people to talk about their issues, ask others how they're doing and "be there to support each other through difficult times."
This isn't the first time that the Liberal leader has publicly addressed his mother's difficulties with mental health. He also talked about it in his book "Common Ground," which was released last year.
"My dad was always incredibly strong because he was tough, the toughest, smartest guy in the room," Trudeau said. "My mom showed me what true toughness and true courage is, which is the courage to share your vulnerability, to share your uncertainty, to share your struggles."
But he wasn't the only federal leader to pipe up as part of Bell Let's Talk Day. Prime Minister Stephen Harper and opposition leader Thomas Mulcair also raised awareness of the initiative.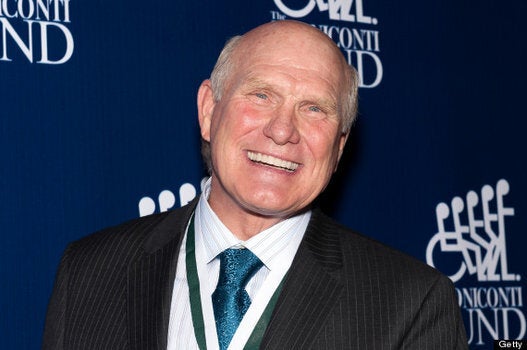 9 People Who Have Changed The Conversation Around Mental Health
Popular in the Community