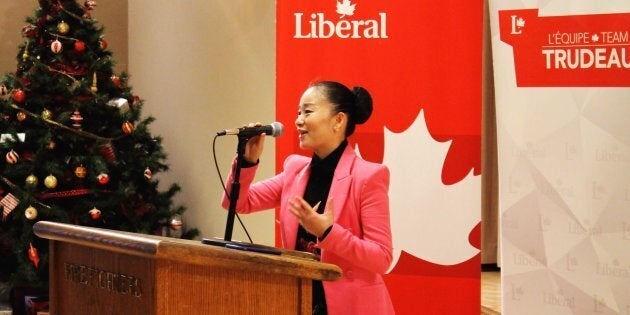 OTTAWA — A B.C. daycare operator will no longer represent the Liberal Party in the upcoming Burnaby South byelection after she goaded constituents to vote for her on the basis of ethnicity.
StarMetro Vancouver broke the news Tuesday about a posting then-Liberal candidate Karen Wang shared on WeChat to Chinese voters about her rival, NDP Leader Jagmeet Singh.
"My opponent in this byelection is the NDP candidate Singh of Indian descent!" reads a translation of the now-deleted post.
The Liberal Party confirmed in a statement Wednesday that Wang has stepped down.
Wang's remarks 'not aligned' with Liberal values, party says
"Recent online comments by Karen Wang are not aligned with the values of the Liberal Party of Canada. The Liberal Party has accepted her resignation as the Liberal candidate in the Burnaby South by-election," the statement reads.
"Justin Trudeau and the Liberal Party of Canada have always stood for the full and equal participation of all Canadians in our democracy, regardless of their background. The Liberal Party has a clear commitment to positive politics and support for Canadian diversity, and the same is always expected of our candidates."
Wang released a statement conceding that her words weren't "well-considered." Noting her pride in calling Burnaby South home for the past two decades, she credited the "diverse character" of the riding as a "real source of strength" that "enriches all of us as Canadians."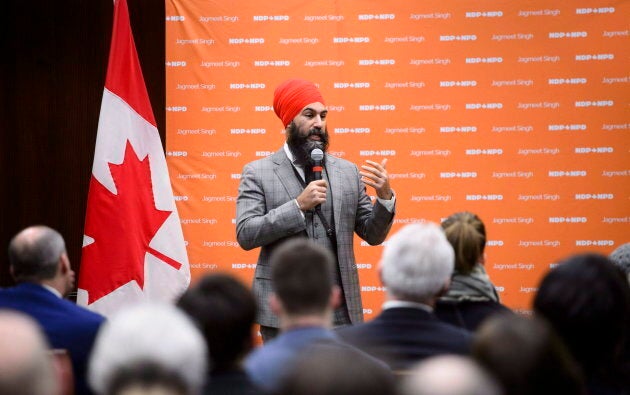 She explained while she was trying to connect with constituents about the value of diversity, she "made comments online that also referenced Jagmeet Singh's cultural background."
Singh, a former criminal lawyer, is Sikh and made history in October 2017 by becoming the first person of colour to lead a major Canadian federal party.
Despite her racial comment, Wang maintained she still holds Singh in a high regard.
"I have deep respect for him as the leader of his party and for his public service - and I would never want to diminish that in any way," her statement reads.
The Liberals faced pressure to drop Wang as a candidate immediately after the report was released, notably from Conservative MP Michelle Rempel.
News about Wang's attempt to shore up votes by using race-baiting as a tactic to get people to the polls emerged shortly after Prime Minister Justin Trudeau encouraged a town hall audience to approach intolerance with respect and civil conversation.
Speaking to the crowd at Brock University in St. Catharines Tuesday evening, Trudeau brought up his party's 2015 election pledge to stick to "positive politics" and to reject attack ads.
Wang's comments seemingly provided a real-time counterpoint to the prime minister's message, and challenged his repeated celebration of diversity as core to the Canadian identity.
Watch: Jagmeet Singh says NDP 'trending' in right direction
Following Wang's resignation, Singh told reporters that he didn't take the issue personally. Divisive politics is a problem that is already common, he said, adding he didn't expect race to be a wedge issue.
"I want to focus on politics that bring people together because we share so much in common," Singh said.
The Liberal candidate's resignation is a surprising twist in a high-stakes byelection race for Singh, who does not have a seat in the House of Commons.
If people weren't aware of the byelection campaign in Burnaby South, then Wang's resignation as the Liberal candidate may have brought new attention to the race. It's a bit of a déjà vu moment for Singh, who was confronted by a racist heckler in September 2017, while vying for the NDP leadership.
His response went viral and put a spotlight on his candidacy in the last weeks of the leadership race, which he subsequently won on the first ballot.
But Singh's tenure as NDP leader has since been bruised with an exodus of incumbents, low approval ratings, and name recognition issues.
Unclear if Liberals will extend 'leader's courtesy'
A Mainstreet Research poll released Tuesday before Wang's resignation suggested his fortunes are turning around — at least in the byelection race.
Pollsters found among decided and leaning voters, Singh garnered 38.8 per cent support; Wang 26.3 per cent; Tory candidate Jay Shin had 22 per cent; and People's Party of Canada candidate Laura-Lynn Tyler Thompson trailed with 8.7 per cent.
The poll surveyed 740 voters in Burnaby South between Jan. 8-10. Its margin of error is 3.6 percentage points, accurate 19 times out of 20.
It's unclear if the Liberals will replace Wang with a new candidate or extend a so-called "leader's courtesy" to Singh before the Feb. 25 byelection date.
Liberal Party spokesman Braeden Caley told HuffPost Canada because Wang's resignation happened recently, "We'll have more to discuss on that in due course."
Popular in the Community