Barber Rob Ferrel, who goes by the moniker Rob The Original, not only shaved the Paper cover girl on some dude's head but he also shaved Kanye West on another guy's head. (And thus, a sweet Valentine's Day idea was born.)
Check out his works of genius below:
The San Antonio, Texas-based barber doesn't have a Kimye obsession—he just likes to shave celebrities' faces on his clients.
Here's his take on Heath Ledger as The Joker:
He does a good Ellen DeGeneres:
Oh look, it's Bob Marley:
"Since I can remember I had a pencil or markers or something to draw with in my hand. My parents were very hard to please, but one day I drew something for them and they were very impressed. I realized then that this is what I wanted to do. I took art classes here and there in high school and stuff, but it was all really developed myself through practice."
Clearly, he's practiced a lot. Check out Dr. Dre:
And a tribute to the late singer Aaliyah:
This Deryl Dixon (a.k.a.) Norman Reedus from "The Walking Dead" is pretty rad:
As is this tribute to Beth from "The Walking Dead"
According to BuzzFeed, Ferrel's portraits will cost you anywhere from $30 to $200. Who would you want shaved on your head?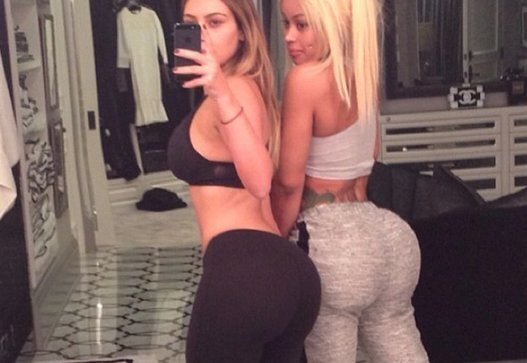 The Year In Kim Kardashian Selfies