Seems like someone's trying to be best dressed of the year!
The Love cover gal paired her new haircut with a plunging sequin Jean Paul Gaultier gown that left nothing to the imagination. The frock featured embellished shoulders, a metallic belt and a slit that was wardrobe malfunction high.
Naturally, the 34-year-old mom wore the gown with confidence (a JLo trait, it should be noted) and looked stunning, as a result.
Our one question is: can she sit down in it? (Love ya, Kim!)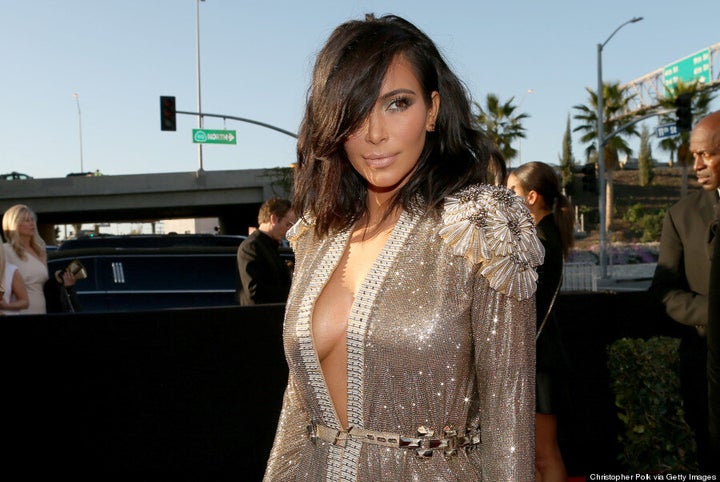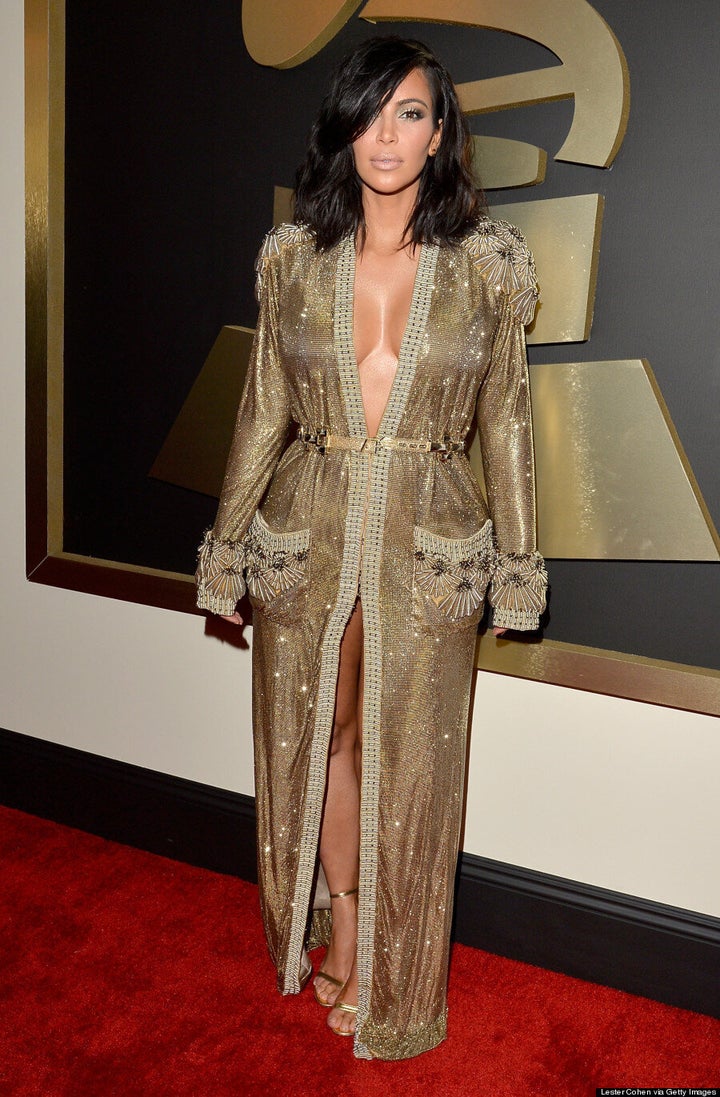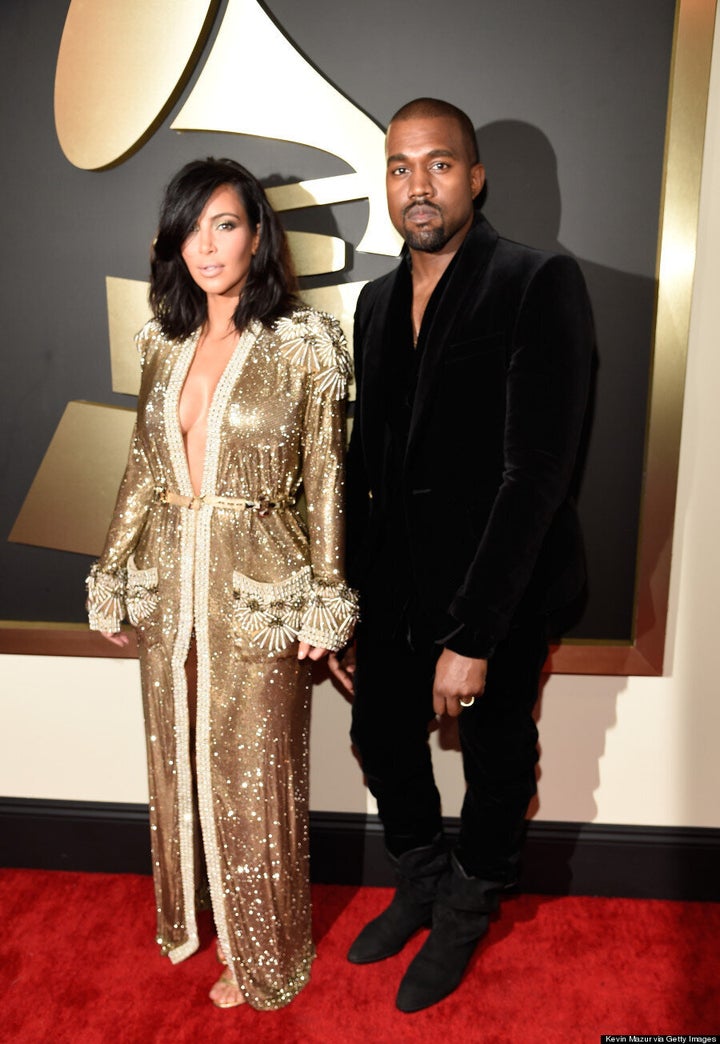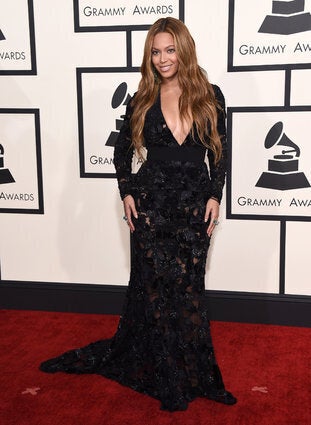 Grammy Awards 2015 Red Carpet
Popular in the Community