Marion Barry, the man who made smoking crack while mayor of a major city famous, says Rob Ford can't hold a candle to him.
In video captured by TMZ, the former mayor of Washington D.C. and current councillor, says Ford "can't match my record."
Barry is presumably talking about his political accomplishments, and not drug use, since he has denied similarities between himself and Ford in the past.
Last year, Barry told the Washington City Paper that "unless [Ford] was entrapped by the government, it's not similar." He followed up with a very Fordian message that he's too busy worrying about his constituents to waste time on Toronto's mayor.
Barry was arrested for crack cocaine use and possession in a 1990 FBI sting operation involving a former girlfriend turned informant. The FBI captured video of Barry appearing to smoke crack and he subsequently served six months in federal prison.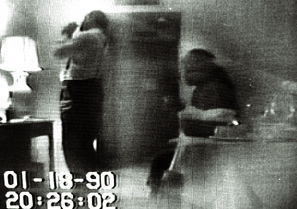 However, his jail time resulted from a conviction for possession related to an incident in 1989 and not the infamous 1990 sting. The jury in his trial dismissed one possession charge, convicted him on another, and a mistrial was declared on 12 other charges on which the jury could not reach a decision.
After the scandal and his jail time, Barry was again elected mayor. He remains popular with many people in Washington and remains on city council there. His current term expires in 2017, when he will be 80 years of age.
Ford is set to return to Toronto and his mayoral duties on June 30 after a stint of treatment in Ontario's cottage country. Ford has long been the subject of a police investigation but has yet to be charged with any offences.
Like Barry, he's not letting a crack scandal end his career. Ford recently told the Toronto Sun that while he knows the odds are stacked against him, he still thinks he can win the mayoral election on October 27.