The couple, who have been in the U.K. since the end of February to attend a series of engagements on behalf of the Queen before they step down from their royal roles on March 31, attended the annual Commonwealth Service on Monday at Westminster Abbey in London.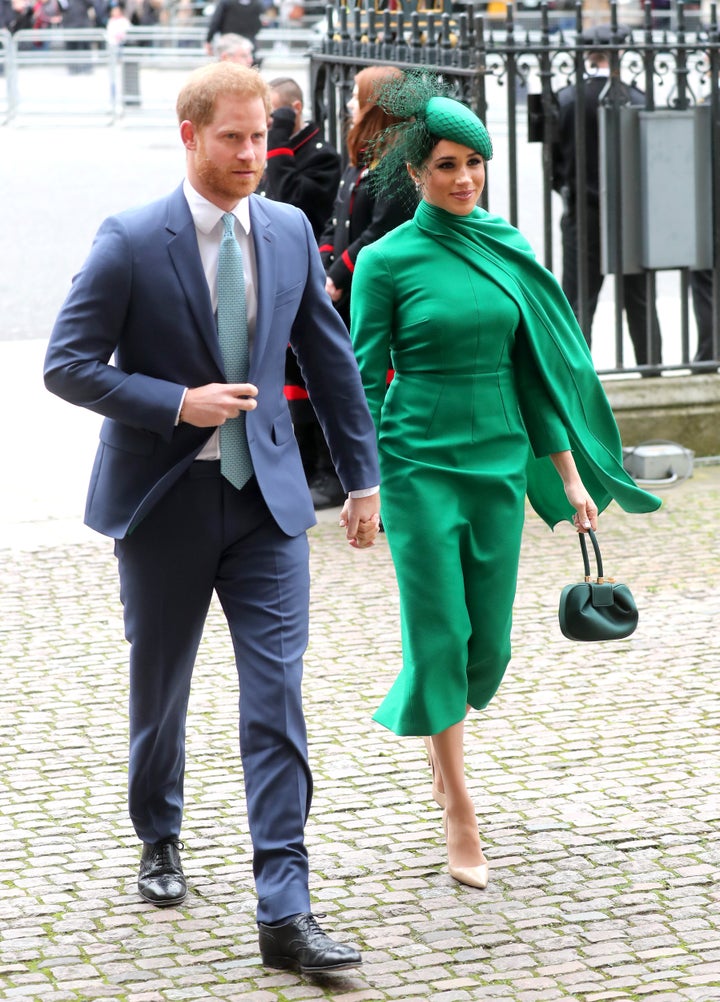 The Duke and Duchess of Sussex were joined by the Queen, Prince Charles, the Duchess of Cornwall, the Duke and Duchess of Cambridge, and the Earl and Countess of Wessex.
This was the first time the Sussexes were reunited publicly with the rest of the Royal Family since they announced they were stepping down.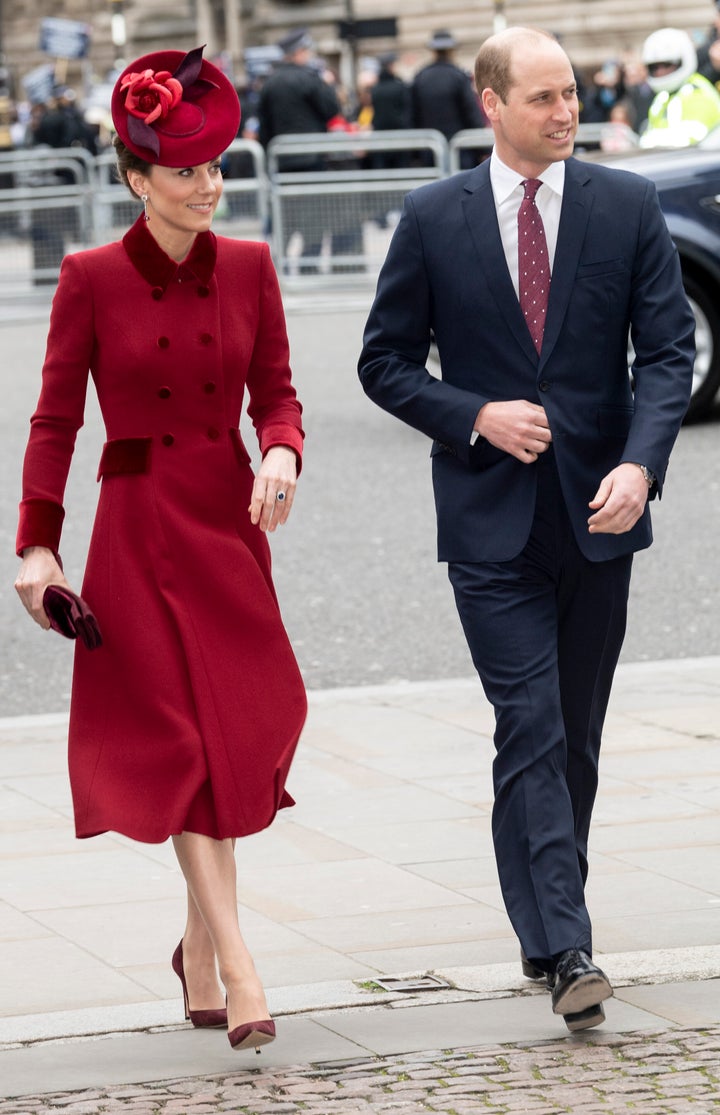 Prince Harry and Meghan Markle sat behind Prince William and Kate Middleton and beside the Earl and Countess of Wessex during the service.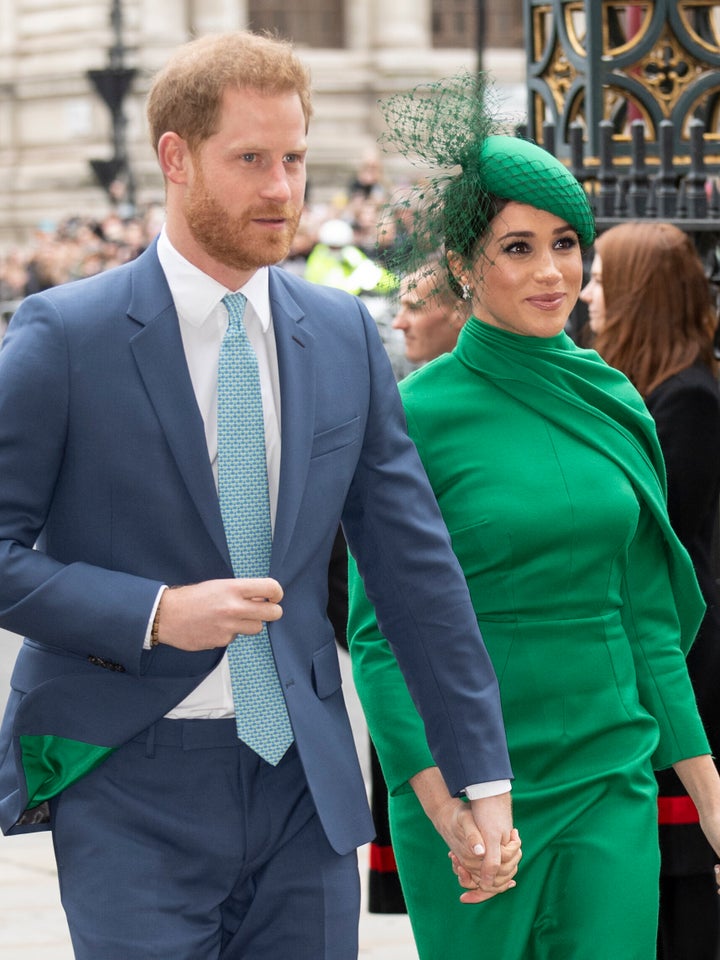 Let's see a close up of Meghan's look, shall we?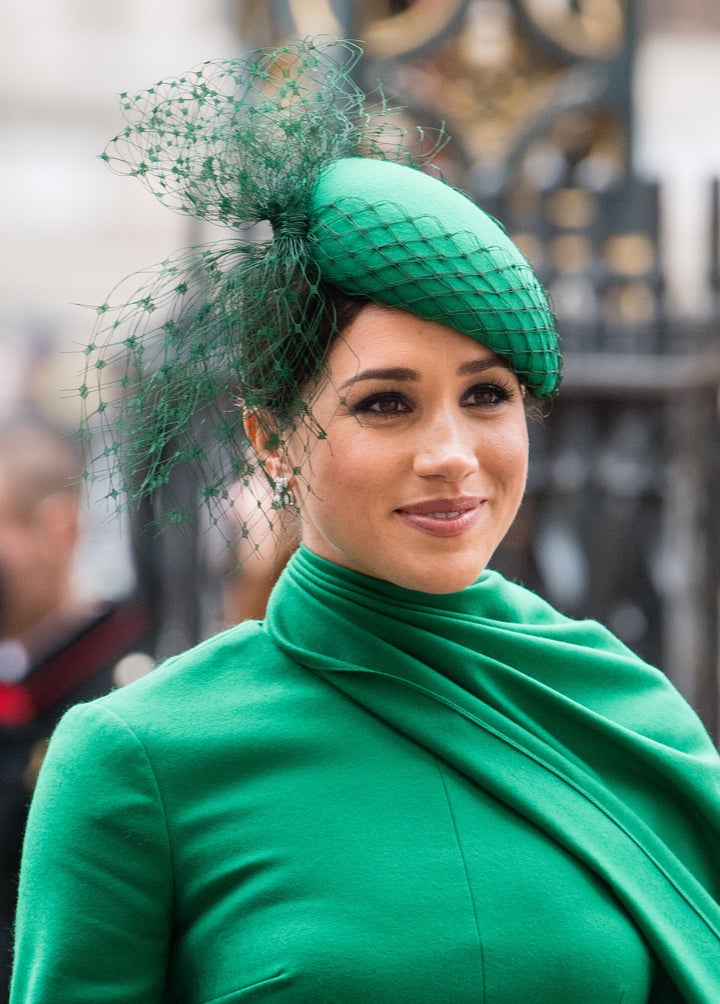 Together, the duke and duchess walked through the Abbey, seeming less like senior royals who can't wait to step down and more like a couple who are ready to live their independent lives away from the trappings of the Royal Family.
In the lead up to today's event, the duke and duchess made a series of royal appearances.
The couple dazzled in complementary red outfits: Meghan in a spectacular red caped gown by Safiyaa, and Harry in military dress.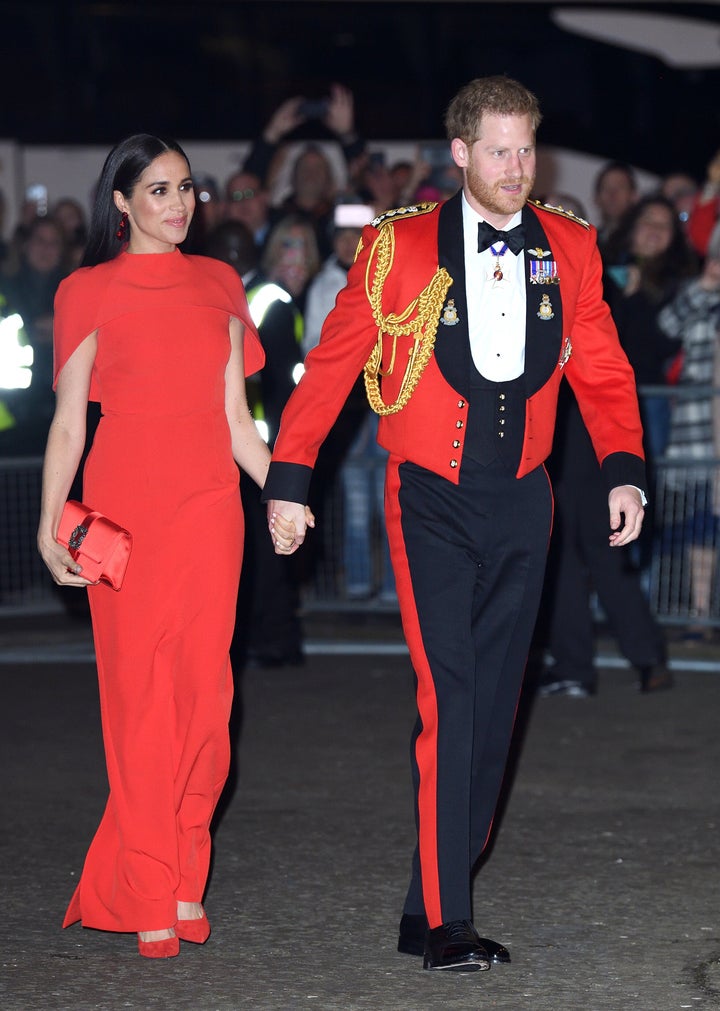 Dagenham is an East London suburb, known for when female employees of the Ford Motor Company fought for equal pay in 1968.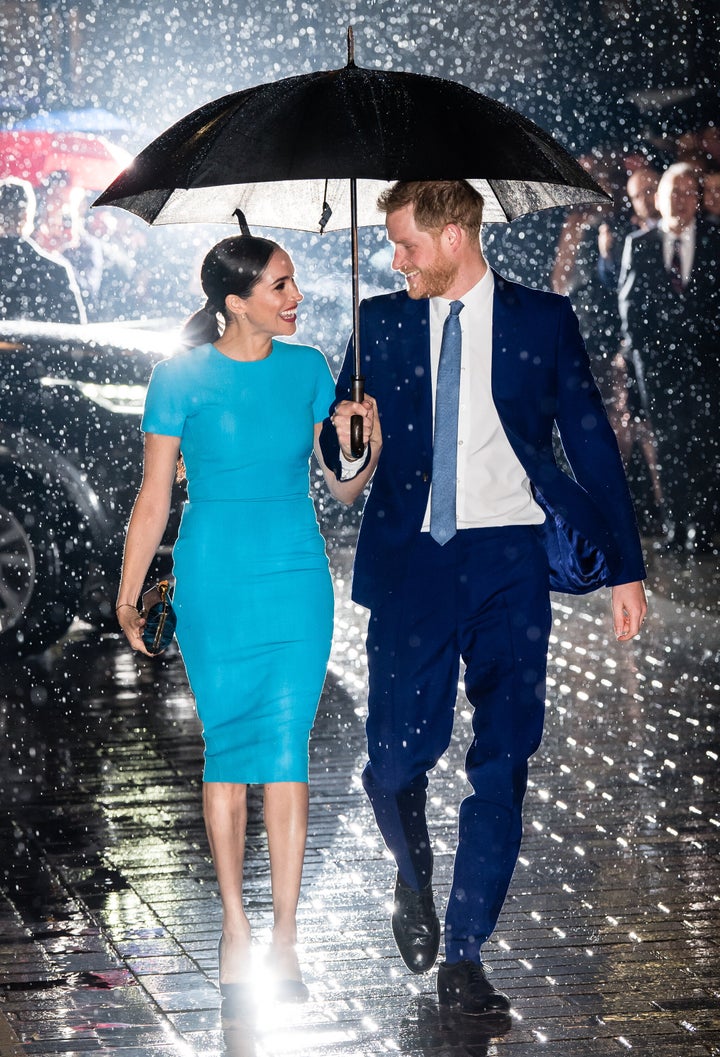 During the event, which honours injured and sick service personnel and veterans, the duchess presented the Celebrating Excellence prize and the duke thanked his supporters. "A lot of you tonight have told me you have my back. Well, I'm also here to tell you I've always got yours," he said.
WATCH: Harry and Meghan surprised by wedding proposal. Story continues below.
The couple are expected to return to Canada, where they've been living with their 10-month-old son Archie since November. On March 31, the duke and duchess will officially no longer be senior working members of the Royal Family.
In Photos: Harry and Meghan's ties to Canada.
Harry Toured Parts Of Canada As A Child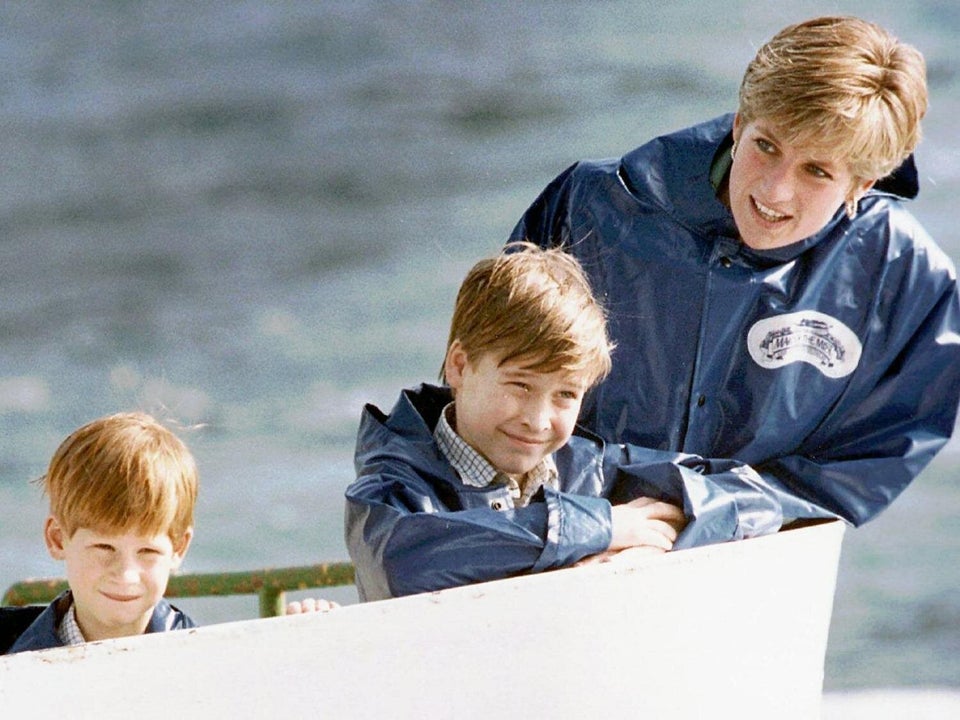 Prince Harry (And Prince William) Mastered The Canadian Tuxedo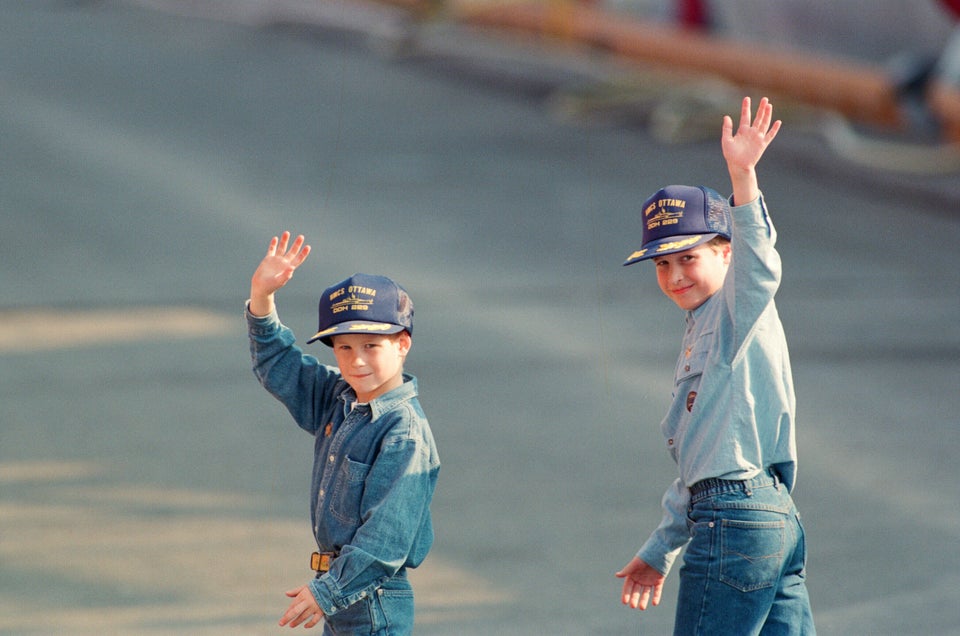 Mirrorpix via Getty Images
Harry Hit The Slopes In Whistler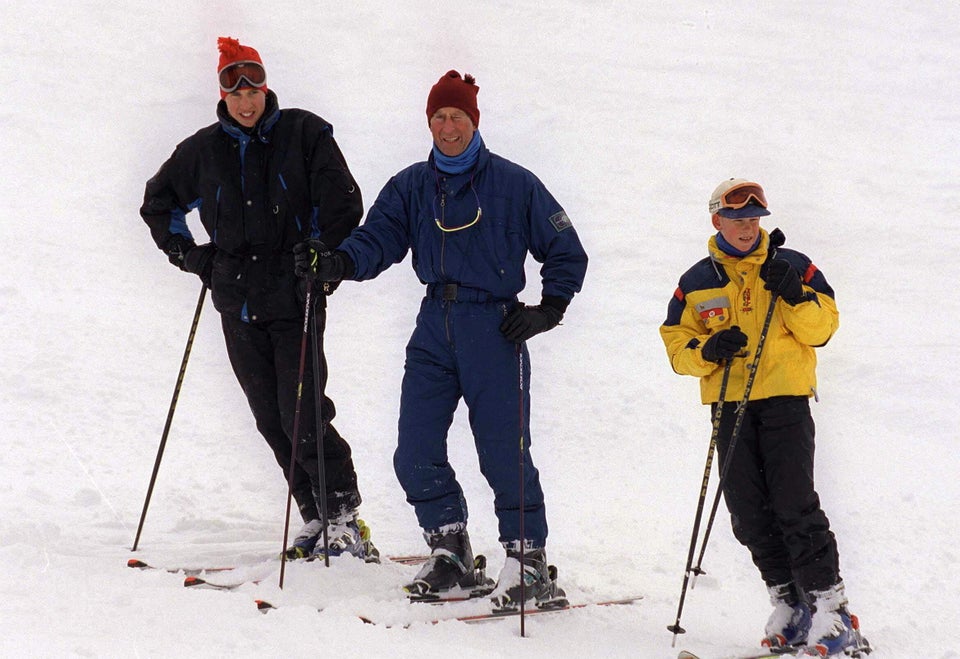 Tim Graham via Getty Images
Meghan Markle Worked In Toronto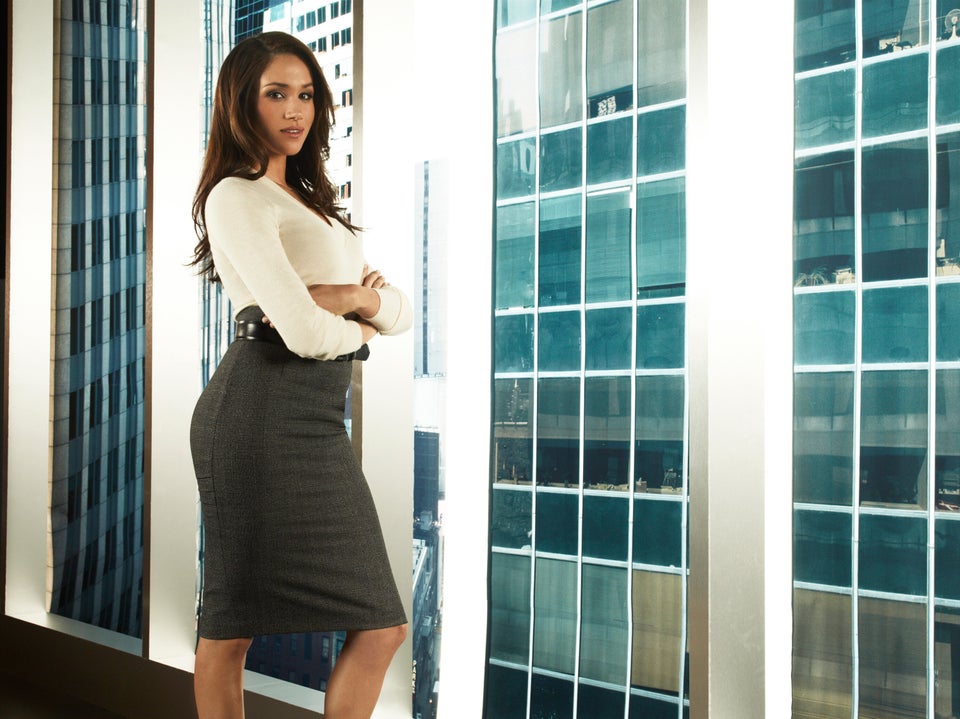 USA Network via Getty Images
She Also Lived In Toronto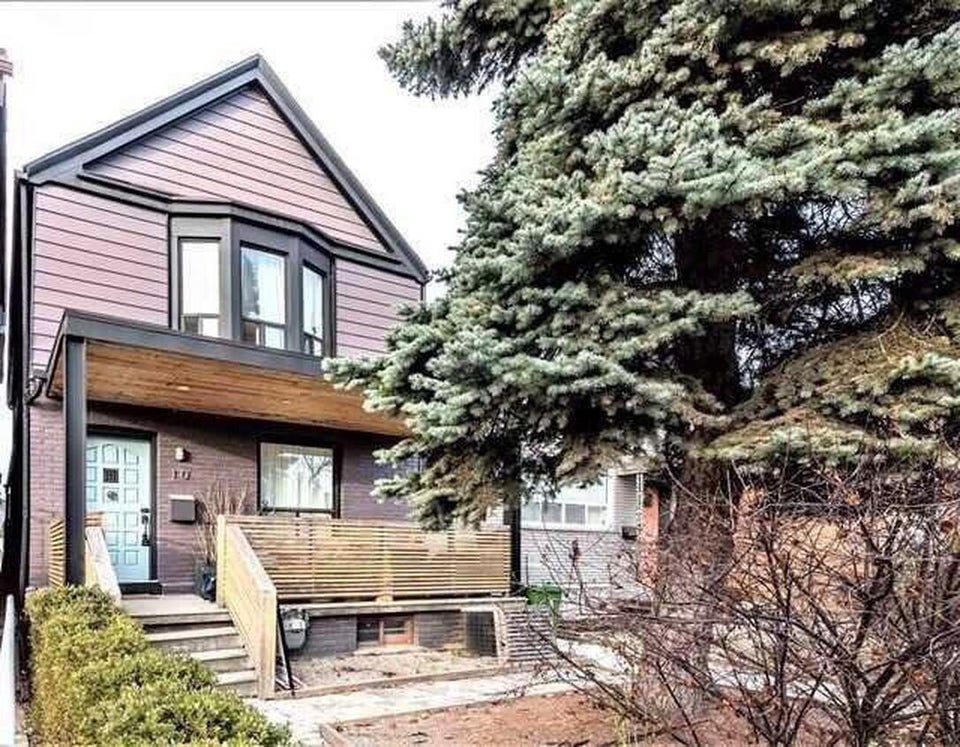 Meghan Adopted A Beagle From A Local Rescue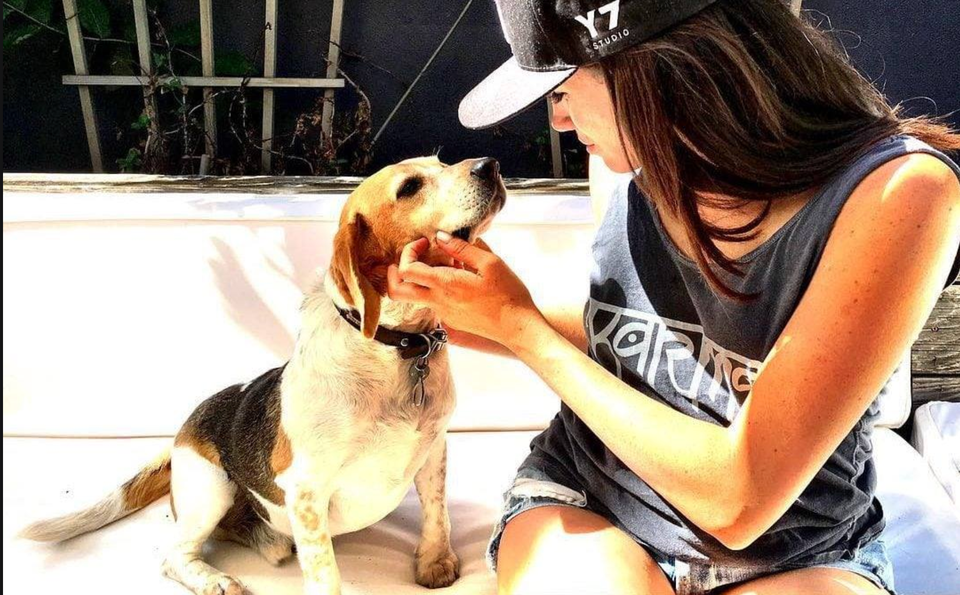 A Dog's Dream Rescue Facebook
Meghan Partied At The Toronto Film Festival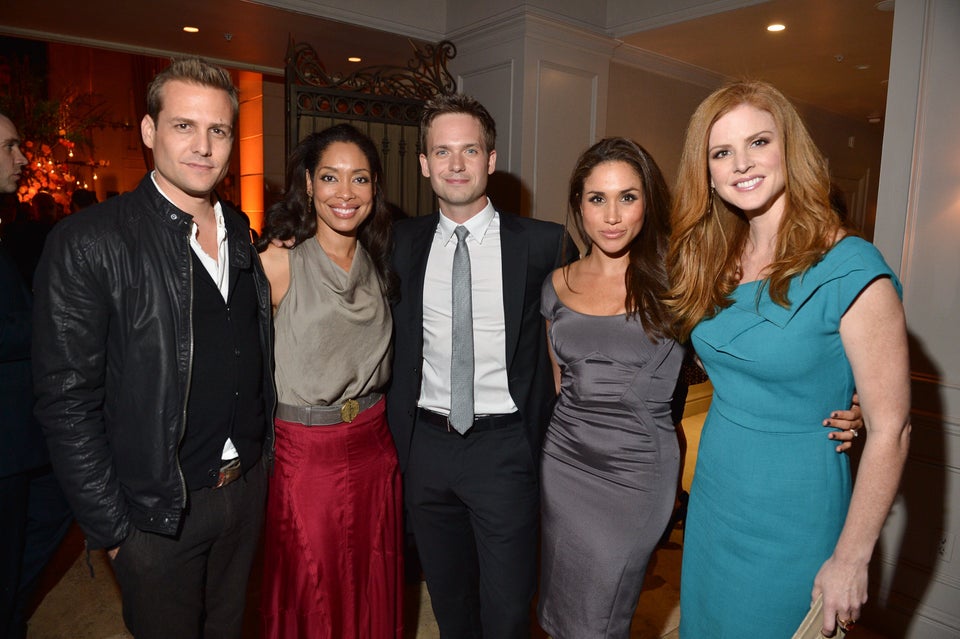 George Pimentel via Getty Images
Meghan's Close Friends Live In Canada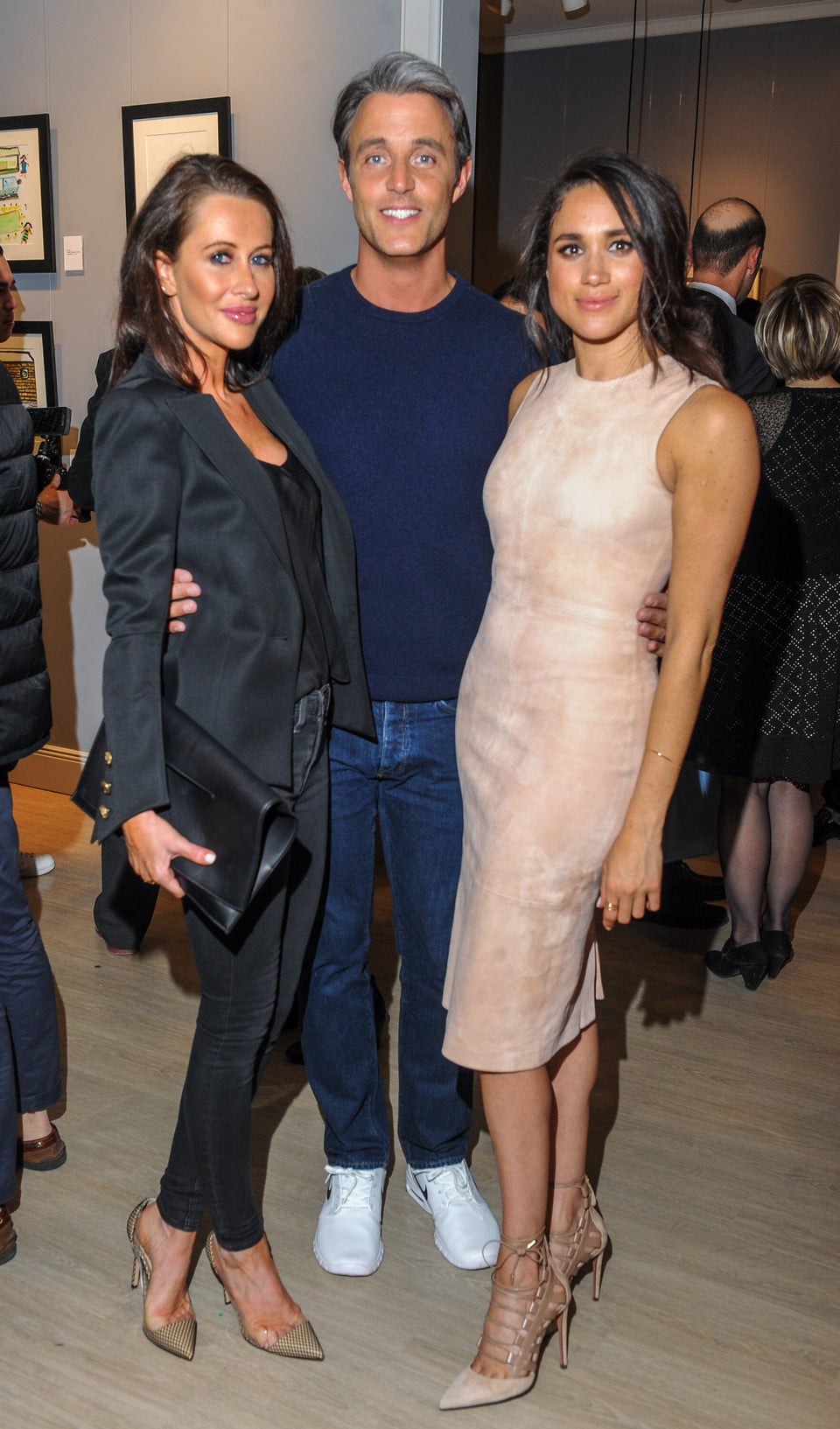 George Pimentel via Getty Images
Meghan Cheered On Harry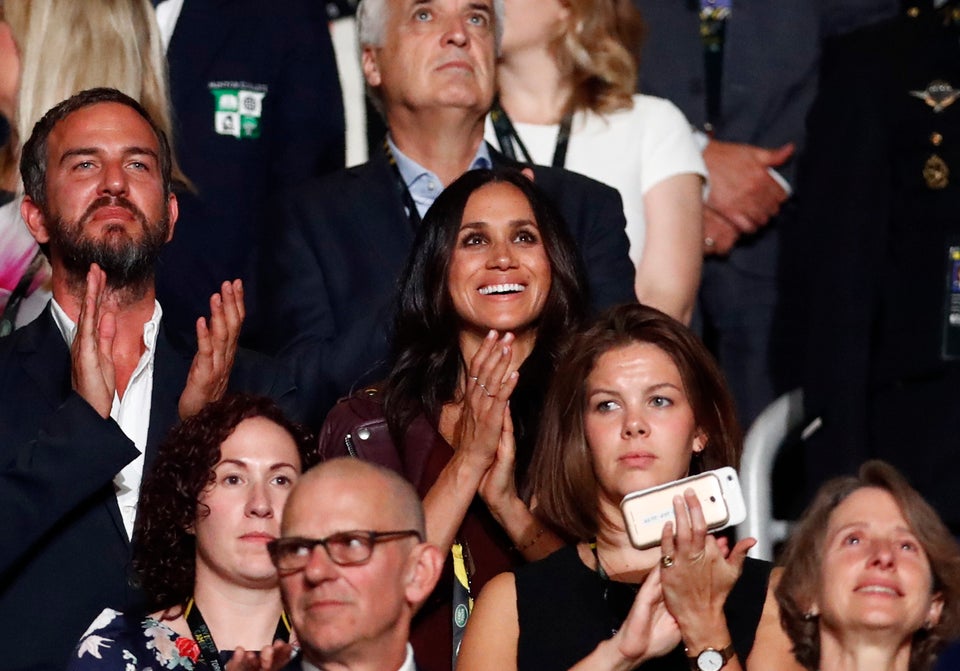 They Made It Official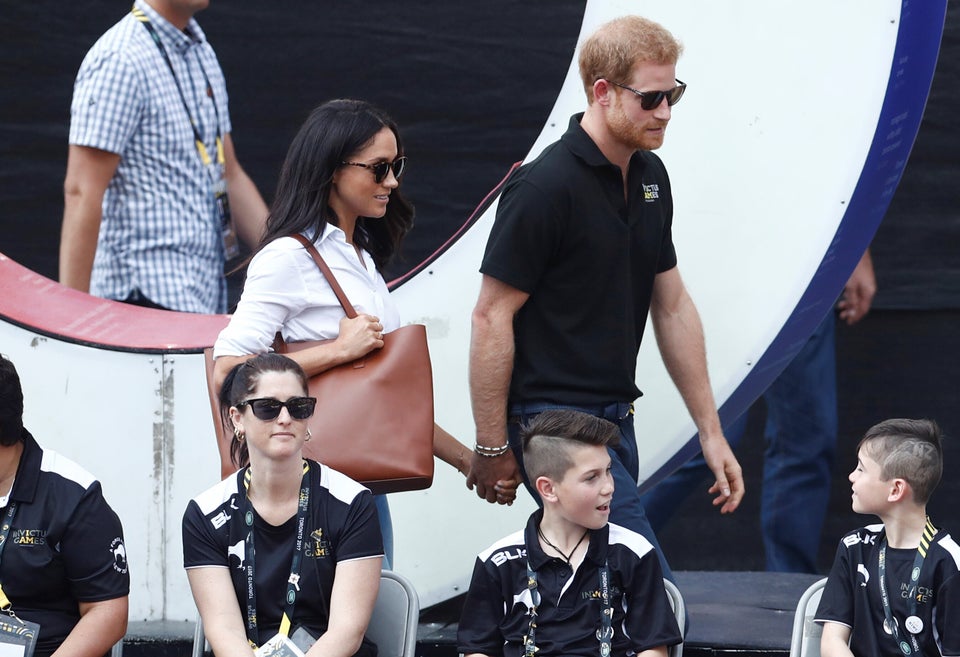 Meghan's Mom Hung Out With Harry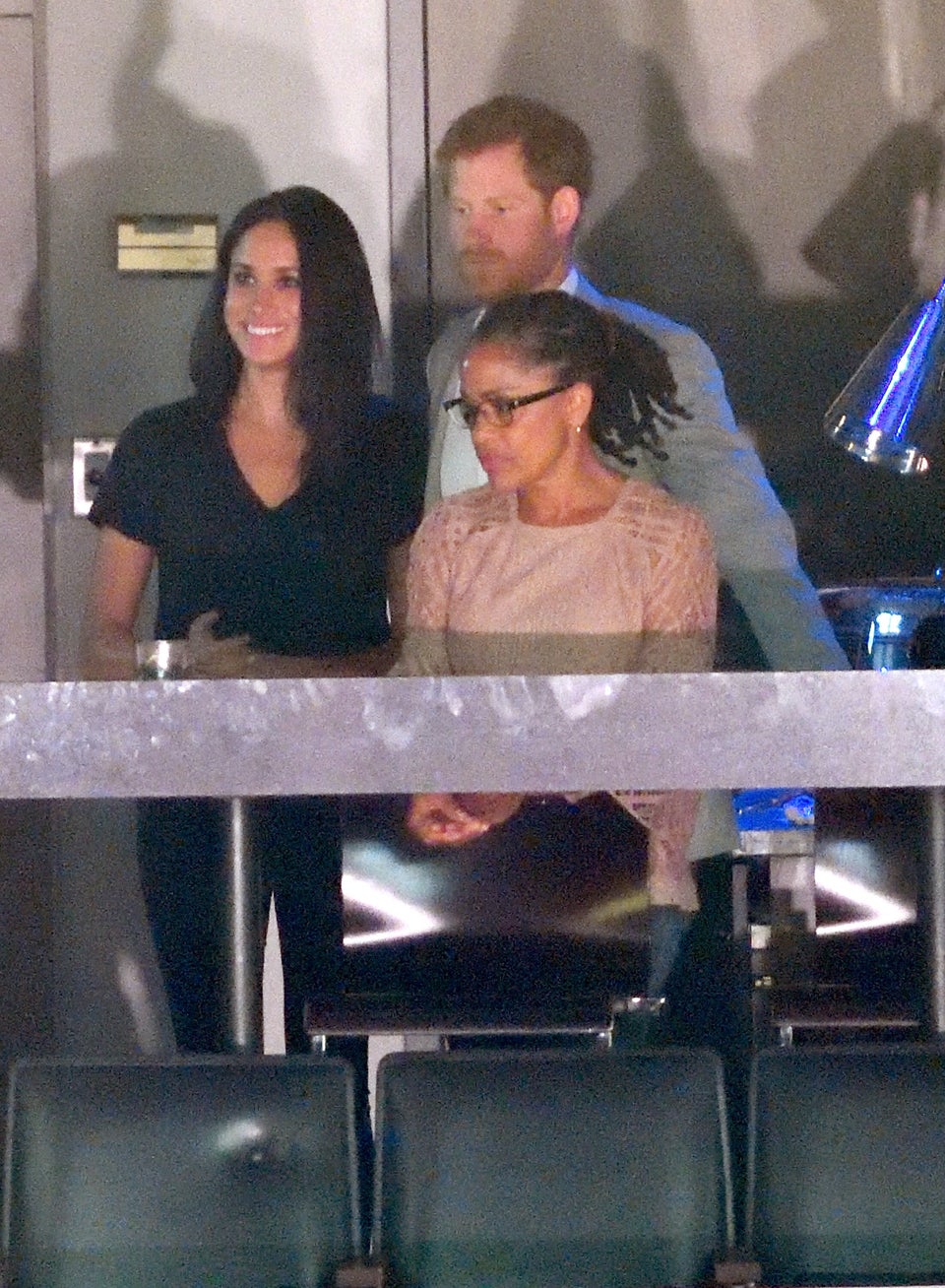 Karwai Tang via Getty Images
Archie's First Snowfall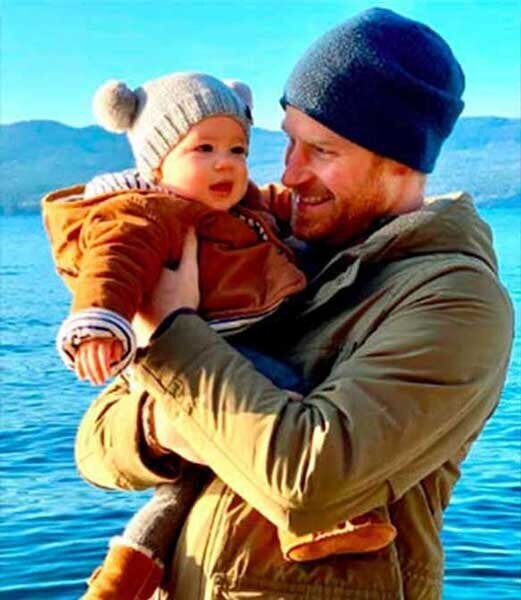 Meghan Visited Vancouver Women's Centre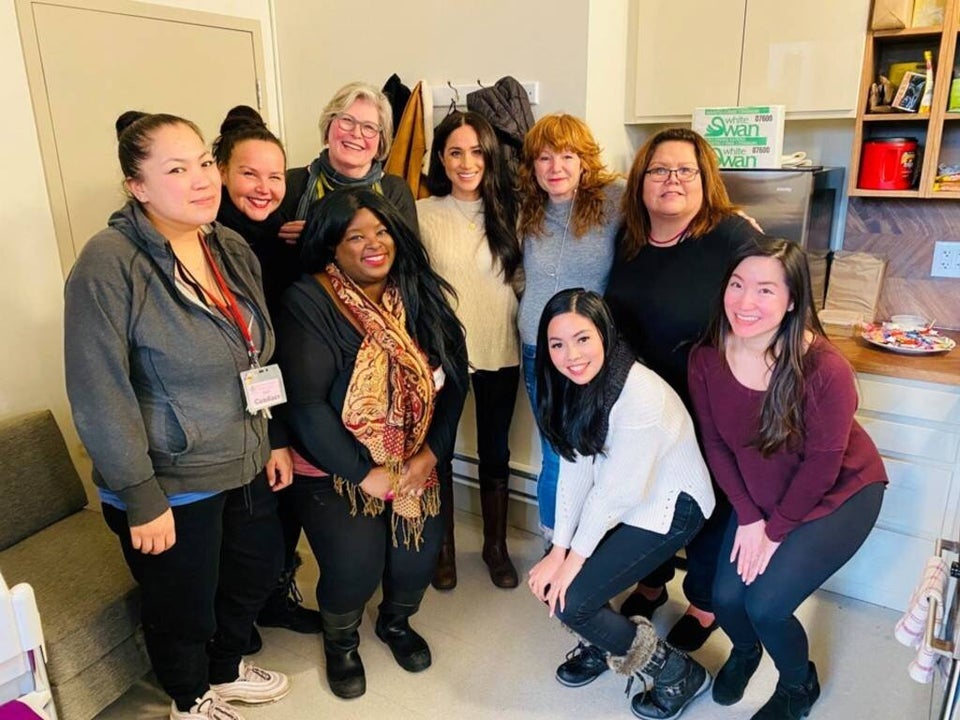 Downtown Eastside Women's Centre
Popular in the Community