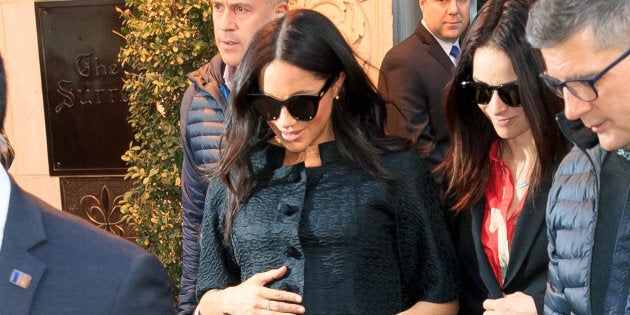 Amal Clooney, Gayle King, former "Suits" costar Abigail Spencer, designer Misha Nonoo, actress Janina Gavankar, Soho House's Markus Anderson and wedding makeup artist Daniel Martin were some of the attendees, according to Tatler. Several of the Duchess's university friends were there, too.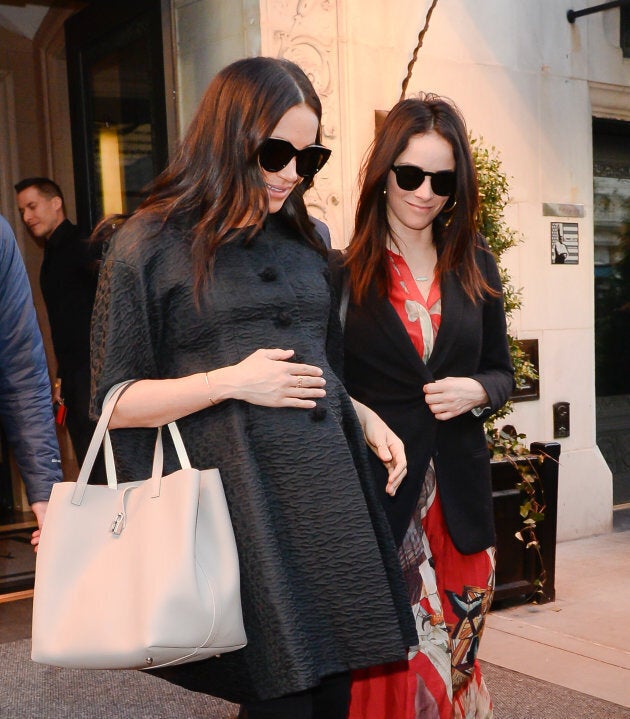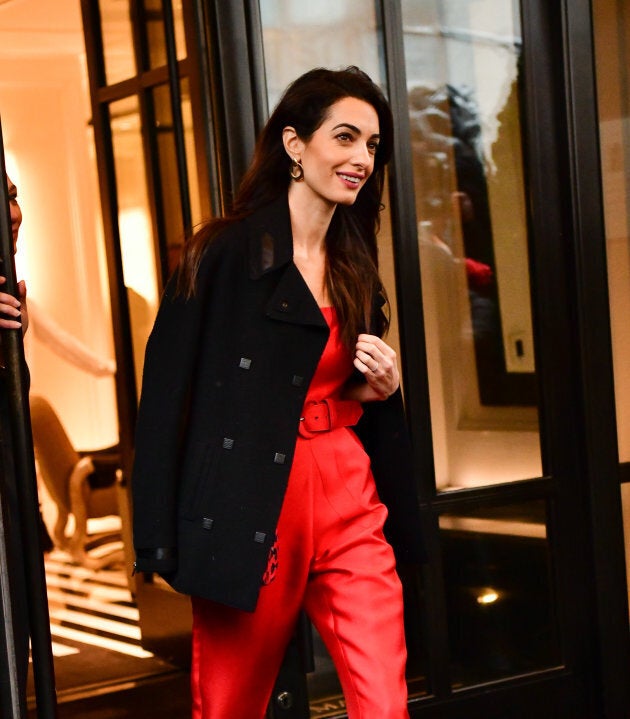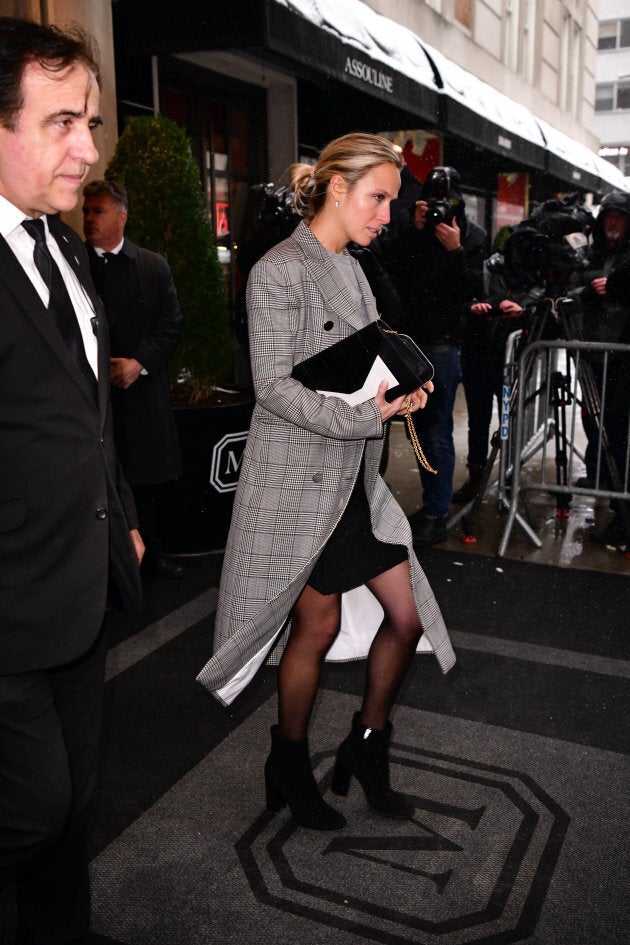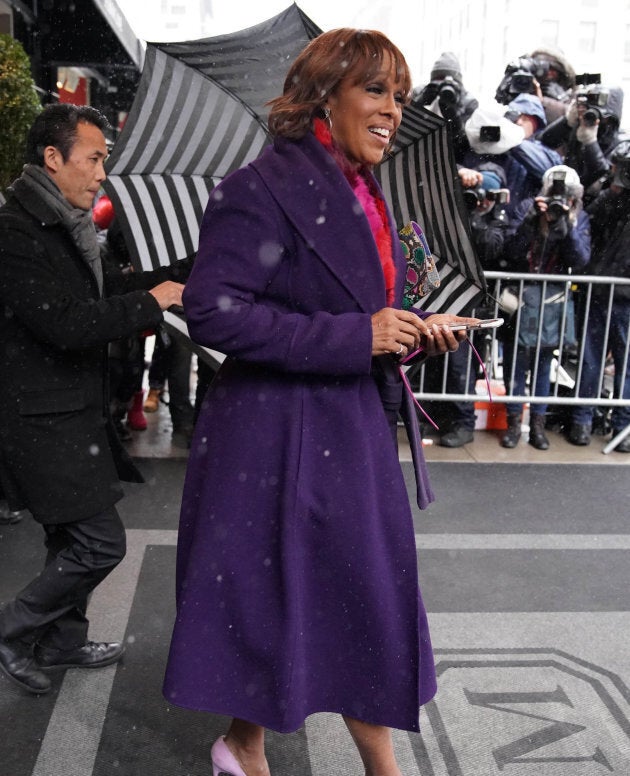 No one but the inner circle knows much about what went down at the baby shower at the ritzy Mark hotel, but a cotton candy machine and a harp were both seen being wheeled into the lobby, according to People. Do with that information what you will.
Meghan did reportedly receive baby shower gifts — not something royals traditionally do, given that they don't exactly need much, since, uh, they're royals.
According to Cosmopolitan, Gayle King told one of the "CBS Good Morning" anchors who asked what the gifts were that "If I told you, I'd have to kill you." In all seriousness, King added that Meghan "didn't open any of the gifts because she wants to do that when she and Harry are back together."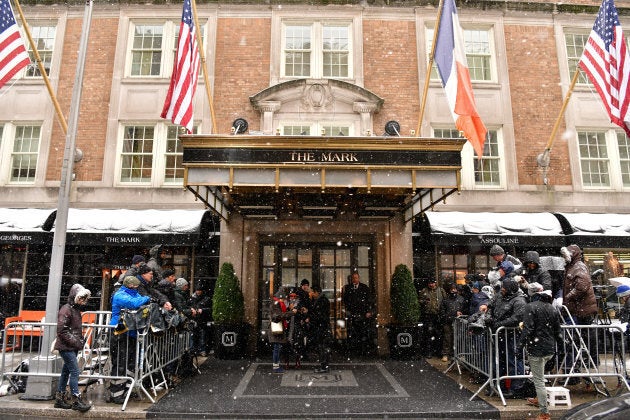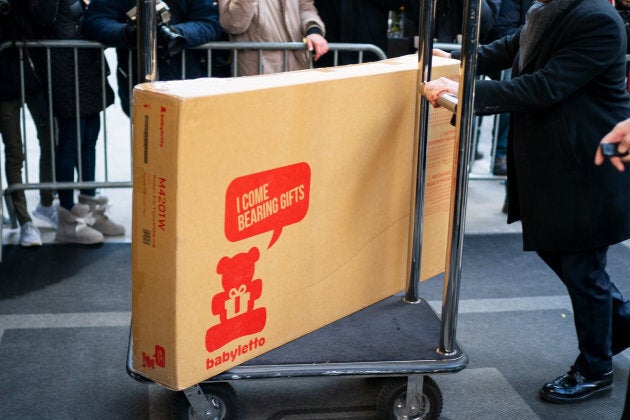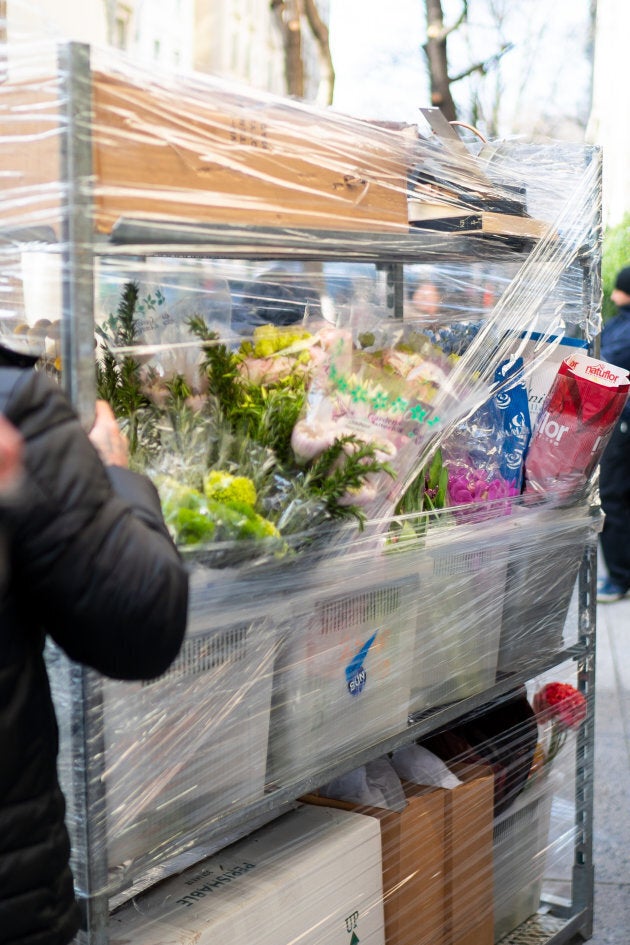 Another sweet detail from Cosmo: after the shower, the floral arrangements made for the event were apparently donated to hospital patients.
If you were wondering why Meghan's sister-in-law the Duchess of Cambridge wasn't there, it's not because of a feud. It's a school holiday in the U.K. this week, according to Hello, and Kate Middleton and Prince William are rumoured to be on a ski holiday with their three children.
Plus, Meghan might even have another shower back in London, the magazine claims — it would make much more sense for Kate to attend that one than the one with Meghan's old friends in New York.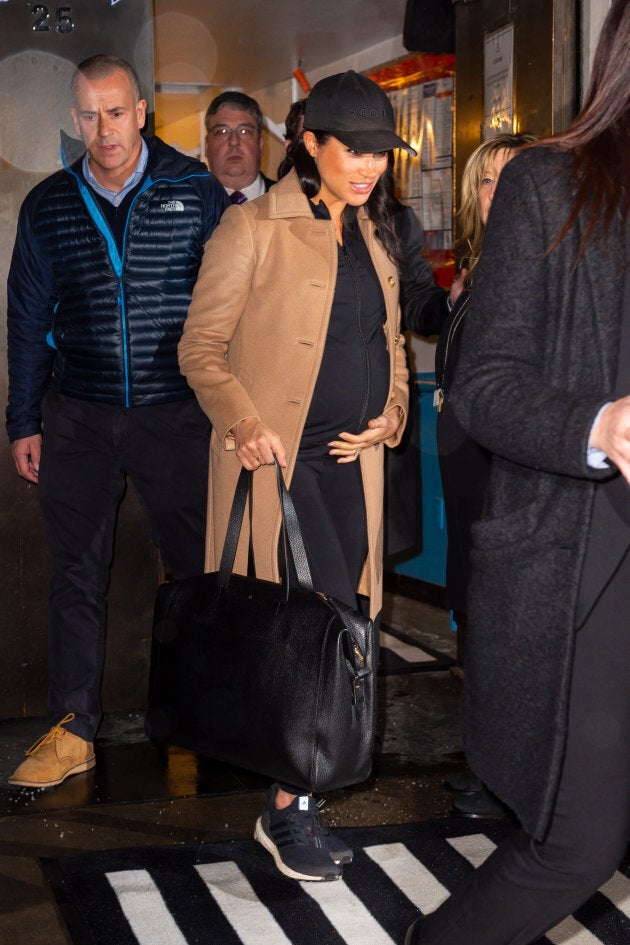 The Duchess was spotted leaving the hotel on Thursday, wearing a tan coat and a black baseball cap. She's on her way back to London, but she won't be home for long: she and Prince Harry reportedly leave for Morocco on Saturday.
Popular in the Community