Joan Bremer and her husband were thrilled when they discovered they were expecting their first child last month. Unfortunately, the 31-year-old mom-to-be began experiencing cramps and bleeding, and miscarried her first baby.
"It took about three days to recover, and during that time I thought of getting a tattoo to mark this life experience," Bremer told Today.com. "For me, all the tattoos I have signify something, and even though this was a painful time, I still wanted to be able to remember it in some way."
On Imgur, Bremer shared a photo of her beautiful miscarriage tattoo. The simple design is of a pregnant mother and her baby drawn in one continuous line, both with their own red heart.
"I wanted to get a tattoo to kind of remember and be able to heal and move on," she told SELF. "It would be my tribute to this baby that we wanted but unfortunately didn't last."
The 31-year-old also revealed that she plans to add a rainbow to the tattoo if her next pregnancy is successful. "Since 'rainbow babies' are babies that are conceived after a loss, just like how something beautiful can come after a storm," she told Today.com.
The mom also plans to add another heart if she suffers a second miscarriage.
On Imgur, many users gave their sympathies and even opened up about their own losses. "What an exquisitely beautiful tattoo," one wrote. "I'm sorry for your loss, I'm sorry for all parents who go through this. My heart is with you."
Another added: "My wife endured that. Then a few months later she was pregnant. We now own a tiny human. Things can get better."
"I know there is a certain silence about miscarriages and pregnancy losses, but I am not ashamed that this happened to me."
Other users called attention to the fact that miscarriages are more common than people think. "It's time to end the stigma surrounding them and talk more about it when we talk about reproduction," one said.
In getting her tattoo, this is exactly what Bremer had hoped would happen. "Losing a baby, even if it's early in pregnancy, is just so difficult," she said. "I know there is a certain silence about miscarriages and pregnancy losses, but I am not ashamed that this happened to me. That was one of my motivations for getting the tattoo in the first place — I really think it's healing to be able to talk about it."
According to BabyCentre Canada, the chances of having a miscarriage in the first 12 weeks of pregnancy are one in five. Late miscarriages, until approximately 24 weeks of pregnancy, occur in about one in 100 pregnancies.
Flip through the slideshow below to see other celebs who have opened up about pregnancy loss: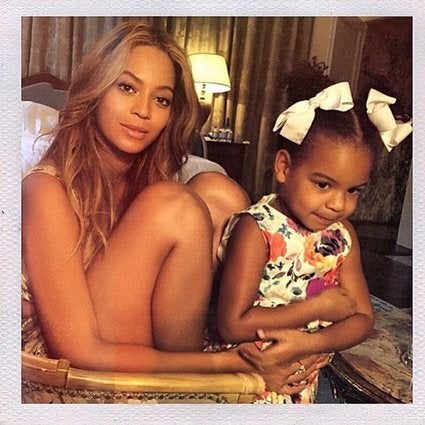 Celebrities Who've Opened Up About Miscarriage