What is the biggest barrier to implementing great ideas? Universally, it seems to be a lack of funding. Many not-for-profit organizations have thought of programs that would help a wide range of people, but unfortunately, they just can't come up with the funds they need to move forward.
If your organization is in this position, there's no need to panic. Here are some reasons why you shouldn't give up on your ideas:
1) Funding is out there -- and it's readily available. These days, many companies have launched corporate social responsibility campaigns that allow them to give back to the communities they serve. The CST Inspired Minds Learning Project is just one example of a competition that offers funding to not-for-profits in need. Hosted bi-annually, a total of $200,000 in grants is available for organizations that support children's learning. Start by researching grants in your sector and compile ongoing lists. You can look online, in your local newspaper or sign up for updates from relevant companies that might offer assistance. You never know what you may find.
2) Applying for funding is easier than you think. Many not-for-profits are used to filling out tedious grant applications that can take weeks to complete. Sometimes additional employees need to be hired to keep up with the paperwork. These days, most companies will make it as easy as possible for you through simple online forms or criteria that allow you to finish an application in as little as 20 minutes. Both the Learning Project and the Aviva Community Fund are good examples of programs with clear submission guidelines that won't suck up too much of your time.
3) Some of the best ideas weren't overnight successes. Did you know that Henry Ford's early attempts to build the Ford Motor Company failed and left him bankrupt five times? Bill Gates is a Harvard drop-out, and the great Steve Jobs was fired from Apple before he eventually returned to revolutionize the entire industry. We often assume that the road to success was an easy one for many iconic names, but in reality, there are always hurdles to overcome. You may feel like your idea or business model isn't working out, but I challenge you to keep forging on. You know what they say: Rome wasn't built in a day.
4) Believe it or not, your idea is good enough. The primary reason why many start-ups or not-for-profits don't end up reaching their full potential is because they don't believe in themselves. In today's crowded marketplace, it's important to be your own cheerleader. If you're not confident in your offering, how do you expect your audience or investors to support you? Believing in your business will make it easier to stand out and take risks. To test your concepts, programs and products and gauge interest. To reach out to your networks and ask for financial assistance. I guarantee that if you're confident in your idea or product, the success will come.
5) Goals can shift -- and it's actually more rewarding when they do. Anyone in the not-for-profit sector knows that things don't always go according to plan. Sometimes you're scrambling for funding, and other times (if you're fortunate), you have a lot of freedom to implement new programs. If you've missed a milestone, don't fixate on it. Instead, find ways to adapt and realign your strategy. Your priorities can easily shift, and what you considered to be a failure yesterday doesn't need to define your organization moving forward.
If you're involved with a not-for-profit that benefits Canadian kids ages 0-17, get your submission in to the CST Inspired Minds Learning Project! Entries will be accepted until Friday, October 24 at 5 PM EST.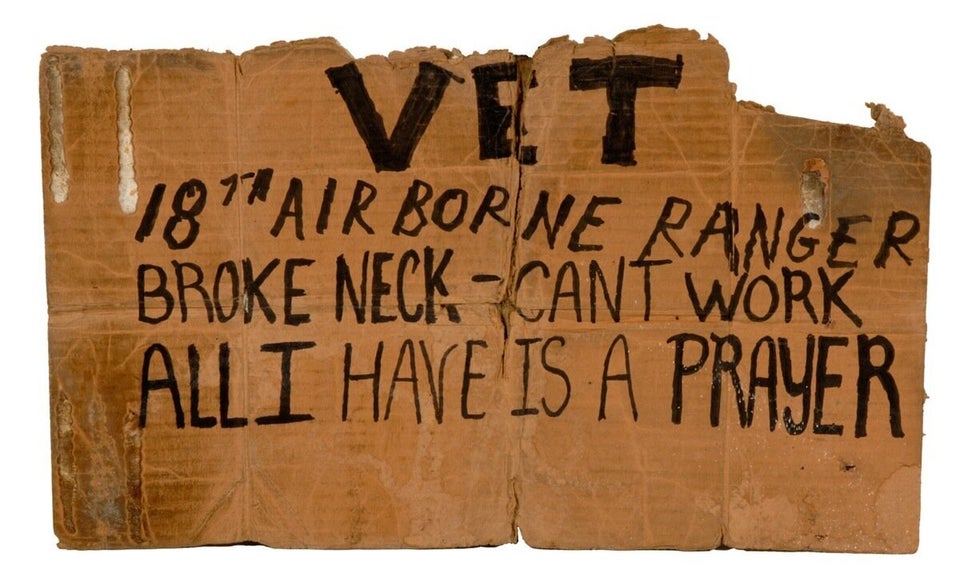 Artist Spends $7,000 Buying Homeless People's Signs For Good Reason