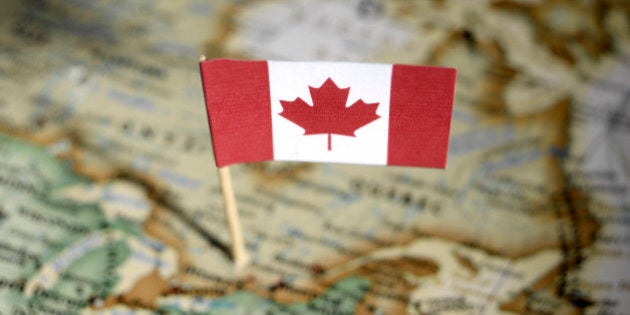 The organization representing 35 advanced economies says inequality is growing in Canada at a considerably faster pace than the OECD average. Disposable income inequality grew 11 per cent in Canada since 1995, compared to an average of 2 per cent, making Canada the 12th most unequal country among OECD members.
But the OECD notes much of the increase took place in the late 1990s. Greater inequality in wages paid, combined with fewer government transfers of wealth, contributed to the trend, the report said.
The report also notes that housing affordability in Canada "is a concern." Measuring house prices against incomes, the OECD estimates that 40 per cent of Canadians live in housing markets "where house prices are seriously or severely unaffordable."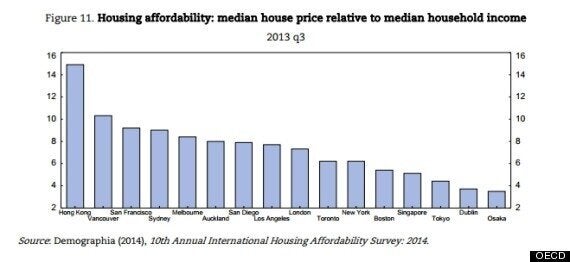 Many Canadian economists have recently taken to disputing this measure of housing affordability. They note that, with interest rates at rock-bottom lows for half a decade at this point, mortgages continue to be affordable, even if nominal house prices are high. But that could change quickly if rates were to rise.
The OECD is urging the government to pull back on government insurance of mortgages. Canada Mortgage and Housing Corp., the government-run insurer, should insure only parts of homebuyers' mortgages, and should reduce CMHC's involvement in the market by lowering the limit for how much CMHC can ensure, the OECD said.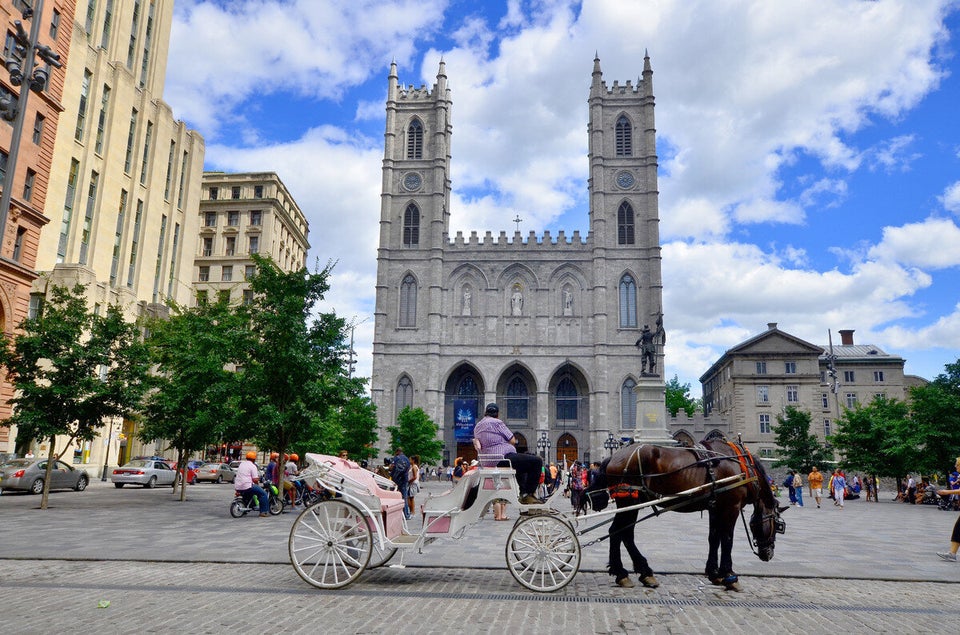 How Much Income It Takes To Buy A House In These Cities
The report also said Canada's energy export boom has heightened regional inequalities.
"Higher oil prices have mostly benefitted residents of Alberta, Saskatchewan, and Newfoundland and Labrador," the report said.
Meanwhile, those high oil prices are harming the rest of the country. Spending on gasoline, as a share of all retail spending, hit an all-time high in Canada this year, taking significant amounts of money out of the rest of the economy.
The OECD report also said that heavy competition for factory jobs from emerging economies and a high Canadian dollar in recent years have hurt the Ontario and Quebec economies.
The OECD report said Canada's payments equalization system — which sends money from rich provinces to poor ones — may need to be reformed in order to keep being an effective way of flattening out regional differences.
The report also called on Canada to implement a carbon tax, but noted the federal government "has no plans" to do so.