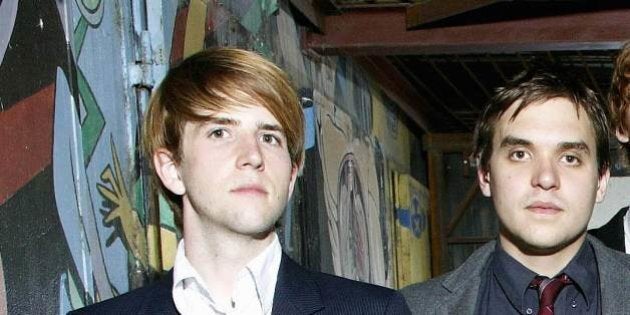 The Oscars' best original score award generally goes to composers like John Williams, Hans Zimmer or Howard Shore, but the category got its coolness quotient upped in 2010 when Nine Inch Nail's Trent Reznor and collaborator Atticus Ross picked up the prize for their "Social Network" score.
Now best original score gets another injection of hipness thanks to the Canadian-composed score for Spike Jonze's "Her" by Arcade Fire's Will Butler (brother of bandleader Win) and the band's frequent collaborator, violinist Owen Pallett. The Canadian pair are up against, yep, John Williams for "The Book Thief" as well as Steven Price for "Gravity," Alexandre Desplat for "Philomena" and Thomas Newman for "Saving Mr. Banks."
Pallett has previously done string arrangements for all of Arcade Fire's albums as well on albums by artists ranging from Taylor Swift and Duran Duran to Death From Above 1979 and The National. He is a successful solo artist in his own right, winning the inaugural Polaris Music Prize in 2006 for his album "He Poos Clouds" under his old stage name, Final Fantasy.
While this is Will Butler's firs film score, Pallet previously worked with Arcade Fire's Win Butler and Régine Chassagne scoring the 2009 film "The Box" and scored the 2013 film "The Wait" solo.
The 86th Academy Awards ceremony takes place March 2.
Popular in the Community