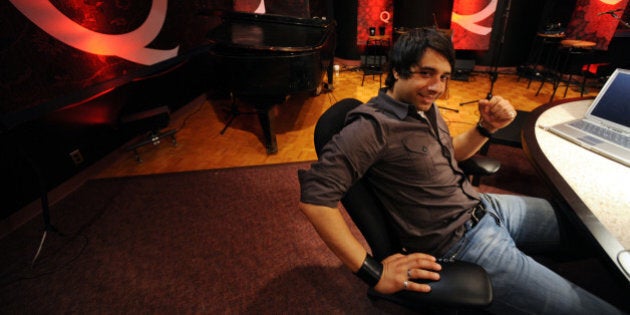 The CBC has backtracked on its decision to scrub one of its sullied stars from their online archives.
On Tuesday, the CBC clarified its stance on axing material featuring former Q radio host, Jian Ghomeshi, via a blog post.
"The resounding message from the audience was, in short: while it's understandable that Q won't be re-broadcasting old episodes featuring former host Jian Ghomeshi, they should remain available to those who actively seek them out online," reads the post.
It's estimated the Q archives house over 2,000 audio and video clips, while the show's YouTube channel houses just as many videos. Fear of their immediate removal prompted online backlash on the Q website and the show's Facebook page.
The blog post emphasizes that no audio or video recordings were ever at risk of deletion, only that their access on the archives was in question.
After some deliberation, CBC decided past Q episodes will remain online on the CBC site for two years following their original air dates. Episodes older than that will be taken offline for space issues but stored on CBC servers in case of future needs. None of the show's YouTube videos will be removed either.
Ghomeshi was fired from the CBC on Oct. 24 after claims of sexual assault and workplace harassment came to light. A little over a month later, Toronto Police charged Ghomeshi with four counts of sexual assault and one count of overcoming resistance. None of the allegations against him have been proven in court.
With files from Jason MacNeil
Popular in the Community