Rob Ford admitted to a group of reporters on live TV today that he has smoked crack, "probably in one of my drunken stupors."
Ford said there have "been times when I've been in a drunken stupor," and says that the particular drunken stupor where he smoked crack was "probably approximately about a year ago."
Questions about Ford's drinking go back to before he was mayor. He made headlines in 2006 when a then-Councillor Rob Ford was ejected from the Air Canada Centre by security guards during a Maple Leafs game. Ford was boisterous and shouted obscenities, according to a two-page complaint to the city from a couple who were sitting near Ford at the game.
"I wasn't even at the game, so someone's trying to do a real hatchet job on me, let me tell you," he told The Toronto Star.
He later admitted he had lied, and that he had too much to drink before the game.
"I reflected on it last night, and talked to my family. I came forward and admitted it. That's all I can do. I mean, I'm not perfect," Ford said at the time.
With the advent of smartphones and Twitter, photos of the mayor out on the town have raised eyebrows. Here's a look back:
Ford's alcohol consumption on St. Patrick's Day 2012 came back to haunt him just last week. CBC News obtained an old security report from City Hall, which said an intoxicated Ford arrived at his office just after 2 a.m., and walked around with a half-empty bottle of brandy. This photo was taken earlier that same night and posted to Twitter:
In March 2013, Sarah Thomson caused a stir by posting this photo to her Facebook page. She said the mayor groped her buttocks at an event, and later told two radio hosts she thought he was high on cocaine.
A few months later, a red-faced Ford was photographed at an Argonauts game, prompting some on Twitter to wonder what exactly was in the Tim Hortons cup:
This Instagram photo was also snapped at an Argos game this summer:
And one of the mayor's most notable evenings out happened in August 2013, when an inebriated Ford stopped to take photos with passers-by at the Taste of The Danforth, a Greek street festival in the city's east end. Ford later said he had "a couple beers," adding "I had a good time, I let my hair down."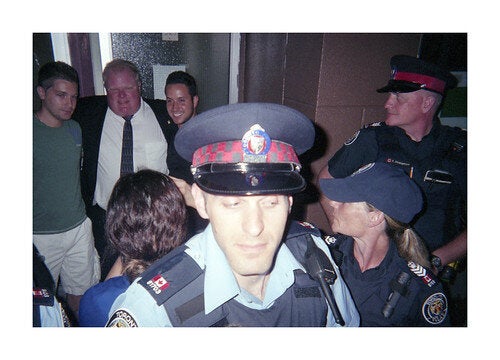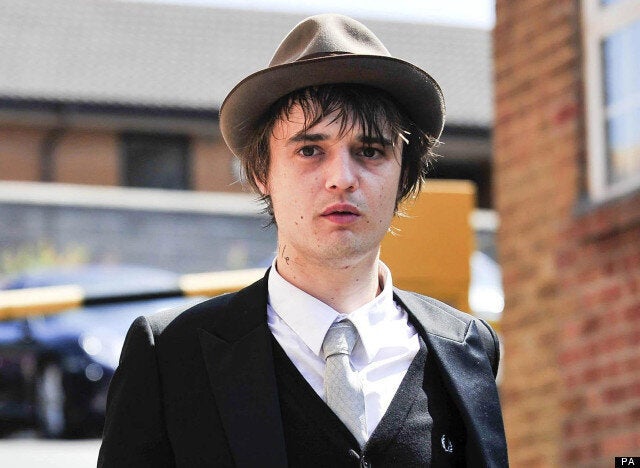 High-Profile Crack And Cocaine Admissions