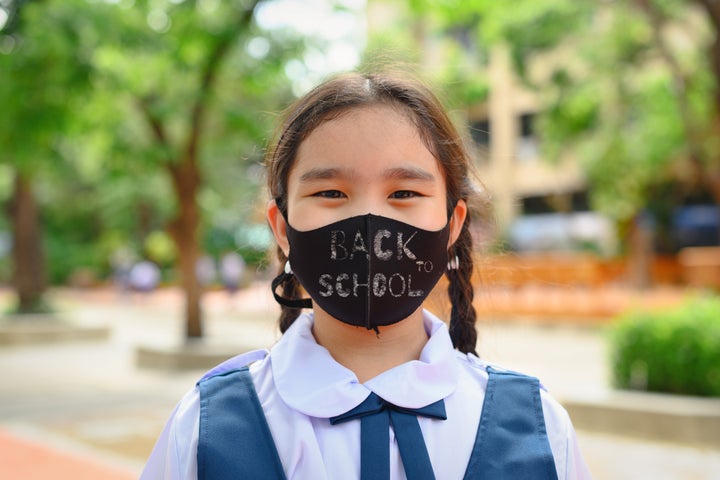 With kids expected to head back to class in September, Canadian parents have their own studying to do; each province and territory has unveiled different school reopening plans, with some strategies focusing on maximum attendance and others implementing different rules for different age groups.
Given all the differences between provinces — places like Quebec and Nova Scotia will welcome all students back full-time, whereas New Brunswick and Ontario are rotating high schoolers between classrooms and online learning — many parents may be concerned about how their kids' schools will approach safety and whether or not their protocols will be the most ideal.
To address some of these concerns, infectious diseases physician Dr. Zain Chagla shared with HuffPost Canada his perspective on the current measures and what parents can do to keep safety a priority in education:
Is it possible for a school to reopen without any risks?
"Regardless of every single measure we make, none of these plans are for a zero-risk scenario," Chagla said. "It's all about trying to prevent the damage of potential outbreaks. Similar to going to the grocery store, there's no guarantee you won't contract COVID-19."
What will be key for parents to keep in mind is their local community's status, he pointed out, as provinces with low or no reported recent cases, such as Prince Edward Island, can afford less strict protocols than provinces with high-density, high-risk regions like Ontario and Quebec.
What features of the reopening plans look promising?
"I think all these provinces have taken crowds into account, so we won't see bunches in the hallways," he said.
Screening was one of the most important features Chagla hopes will happen at every school.
"Not to inconvenience anyone, but it needs to be done on a daily basis," he said.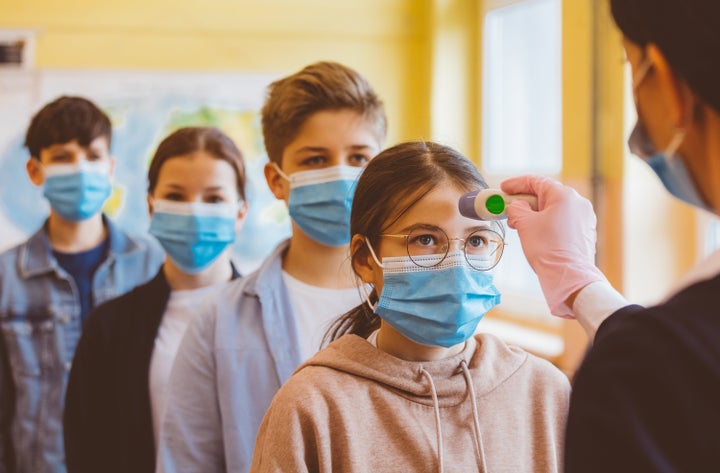 He also gave kudos to plans that emphasized reduced group sizes, such as British Columbia's "learning groups;" these organize B.C. students into groups that will reduce the number of people they come into contact with, with a maximum of 120 people gathered in high schools and 60 people for elementary schools.
In a TVO interview, Chagla also emphasized the importance of restart proposals that take into account how well a classroom is ventilated and how often surfaces are cleaned. Contracting COVID-19 from everyday surfaces is unlikely, but possible. While deep-cleaning a classroom multiple times a day may be unrealistic, there should be plans to sanitize frequently touched objects like doorknobs.
Any potential concerns for specific provinces?
Chagla singled out Quebec's six-student "bubble" system. Unlike other provinces, the bubble system will see six students interact in close proximity, provincial educational minister Jean-François Roberge said in a press conference. They would still need to socially distance from teachers and classmates outside of their bubble.
"It's certainly something that could work and could give kids, if applied well," he said, adding that it could help give kids a sense of normalcy.
However, Chagla noted the bubble system could be harmful if not enforced properly and may potentially cause outbreaks. "If your best friend doesn't end up in your bubble, what happens?"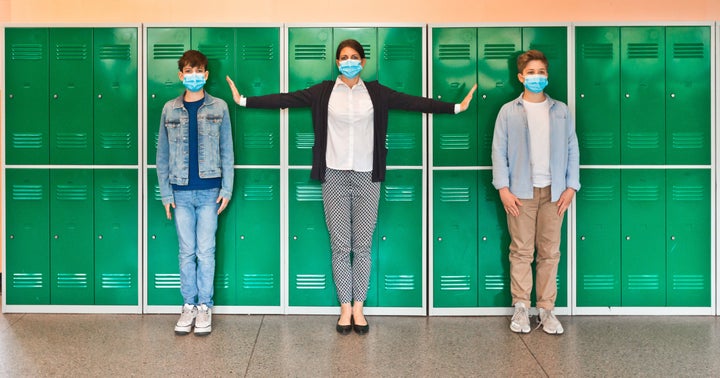 Should masks be mandatory in every school?
Face masks will be a must for Ontario students in grades four and up, which Chagla sees as a good thing considering the province's high-density populations. He doesn't see masks as a must-have in every school, considering the fairly low numbers of cases in some areas and the expectation for physical distancing.
"For the sake of trying to do everything possible to reduce risk, I think [Ontario's mask policy is] probably one of the more realistic settings," he said. "The other provinces have taken a bit more of an optional approach because they're dealing with less community transmission."
If a school's safety rules aren't enough, what can parents do?
Should a school's policy fail to enforce rules by the government, contradict a medical authority like Ontario's Sick Kids, or doesn't seem appropriate for a community's current risk level, Chagla advised parents to make their voices heard in a variety of ways: Trustees, parent boards, PTA meetings, and school district managers can all affect policy if needed.
How can parents prepare their kids for school?
A safety checklist may be worth following before zipping backpacks filled with hand sanitizer and disinfectant wipes. For young kids especially, Chagla said parents need to make sure they know how to behave safely in school, when to wash their hands, and are comfortable wearing a mask if there's a mandatory policy.
"It's not a bad idea to train them ahead of time before their first day of school," he said.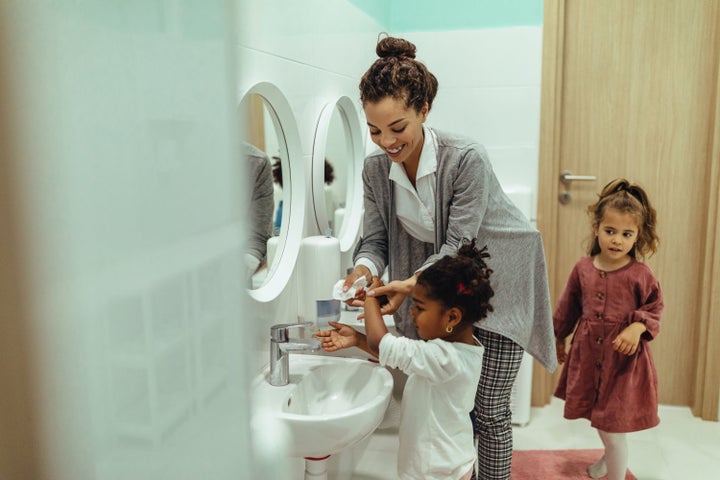 He also thinks parents should brace for more sick days in general; if a child gets the sniffles or appears to have a COVID-19 symptom, it's more important than ever to stay home rather than risk endangering others by attending class.
Another important action families should take on: Safely enjoying the summer vacation, in order to contribute to declining case numbers and model good behaviour for their kids.
"The biggest thing parents should know is that what happens in a community impacts a school's opening. The summer's good, but people are getting COVID fatigue," he said. "It's doubly important to get low rates now, that's going to be the biggest influence on what happens during the school year."
If my kids are learning at home, what should I keep in mind?
Vanessa Vakharia, owner of math tutoring company The Math Guru, told HuffPost Canada that many parents she works with have voiced concerns about getting their children "back-to-speed" for September. While keeping kids at home to learn online part-time is part of many re-opening plans and may become a full-time option in many districts, Vakhaira pointed out that based on how courses recently wrapped, there may be weaknesses in how schools conduct online courses come September.
In Vakharia's view, the "back-to-speed" mentality might need to take a backseat in order to focus on what's important during these uncertain times: Getting kids to enjoy learning and feel motivated.
"The biggest complaint we've heard is, in absence of structure, kids were floundering," she said. "With the Ontario high school format, where kids may go to school on a Monday and do homework on Tuesday, I'm worried teenagers will be doing a lot of learning on their own ... we tutor math and science, it's pretty hard to tell someone, 'Do this unit on calculus by yourself.'"
She hopes school boards implement face-to-face virtual interactions and consistent at-home schedules for part-timers in their remote learning plans. Above all, she hopes parents are able to get answers from their schools on what kids should be doing when they learn from home.
"If my kid's only going to school for half the week, what are they supposed to be doing on those days?" she said, as an example, adding that she recommends parents ask teachers to clearly lay out for them what their kids' daily schedules will look like when they're at home. "It's so hard for parents to monitor their kids without knowing what they should be holding them accountable for."
Popular in the Community