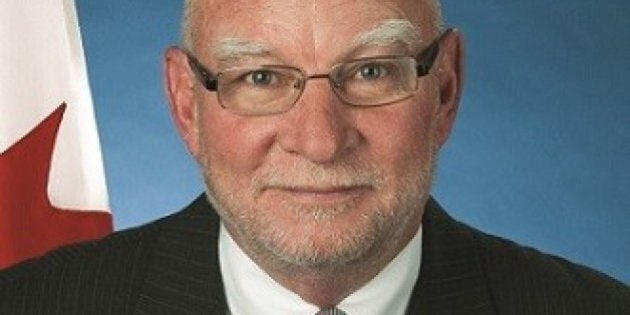 A British Columbia senator is calling on two female NDP MPs to step forward and share details of their misconduct allegations against two suspended male Liberal MPs.
Larry Campbell, a former Vancouver mayor appointed to the Senate by Paul Martin, said MPs Scott Andrews and Massimo Pacetti are facing a "smear."
Campbell was a guest on CBC Radio's "As It Happens" Wednesday where he discussed the harassment accusations that have rocked Parliament Hill for weeks and led Liberal Leader Justin Trudeau to boot two members from his caucus pending an investigation.
When asked by host Carol Off what would be accomplished if the women were to come forward, Campbell said it would help get facts on the table.
"As far as I'm concerned, right now we have nothing more than a smear here," he said.
Campbell said that because the allegations involve equal members of Parliament, there is no "power relationship" behind the situation.
"Do you not buy any of the arguments the women are giving that it's not an atmosphere in Ottawa to come forward with these kinds of allegations, that there will be consequences if they come forward?" Off asked.
"No, I don't," he said. "And I want to be clear on this. This is not an employer-employee relationship. This is two equals."
Campbell said the careers of the Liberal MPs have been "basically destroyed" without the public knowing why. He said he also disagreed with Trudeau's decision to suspend the MPs while sharing little details.
"It could range from bad jokes, offensive jokes, up to actual touching," he said. "We have no idea."
Though Campbell acknowledged a gender imbalance on Parliament Hill, he said he couldn't understand why the women would feel humiliated or fear possible repercussions for their career if they divulged details.
He also seemed to suggest that harassment on Parliament Hill toward women is not as pervasive as some think. At one point, Off said CBC journalist Kady O'Malley told her she "doesn't know a woman who works on the Hill" who doesn't have a tale of some kind of harassment.
"I would find it hard to believe that 100 per cent of the women she knows have been sexually harassed or harassed," he said.
"Maybe it's because you're a man," Off replied.
"That's entirely possible," he said.
Pacetti and Andrews, who both deny any wrongdoing, have said little since Trudeau suspended them on Nov. 5 and announced their nominations for the next federal election have also been suspended, pending an investigation.
But on Wednesday, Andrews told reporters in Newfoundland he intends to run again in 2015.
New Democrats have been sharply critical of Trudeau's decision to suspend his own MPs without first alerting the alleged victims. NDP Leader Thomas Mulcair has accused Trudeau of further victimizing the women. Mulcair says the two female MPs wanted the matter kept confidential.
But the Liberal leader has maintained that the seriousness of alleged misconduct and fact that one of the NDP MPs involved complained to him directly left him with a "duty to act."
Earlier this week, The Canadian Press' Jennifer Ditchburn and Joan Bryden revealed NDP MP Craig Scott, a former law professor, accompanied one of the alleged victims to an Oct. 30 meeting with the Liberal and NDP whips to discuss the matter. Sources told CP that Scott stated at the meeting that, based on what he knew about one of the allegations, it constituted sexual assault. That second-hand assessment ultimately prompted Trudeau's decision, sources told CP.
Scott lashed out at Liberals Wednesday with a statement saying confidentiality around the meeting had been "deliberately broken in a way that further disrespects and puts pressure on the victim."
"For Liberal backroom operators to claim that somehow I am responsible for Justin Trudeau's decision is simply laughable," he said in the statement. "I will therefore not dignify this spin with any further comments."
The Liberals originally wanted the multi-party Board of Internal Economy, which oversees the operations of the House of Commons, to investigate the allegations. On Tuesday, the board said it had no mandate to handle such disputes and kicked the matter to the procedure and House affairs committee.
Andrew Scheer, Speaker of the House of Commons, has offered both the Liberal and NDP whips the confidential use of House administration resources as well as "external experts" for an impartial, third-party investigation.
But in a letter to Liberal whip Judy Foote, Scheer also stated "the most successful resolution of any harassment complaint relies on the willingness of all involved parties to come together to address the issues."
On Wednesday, Mulcair told reporters the two women shouldn't be pushed to lodge formal complaints or participate in a third-party investigation.
"Nobody has the right to decide in the place of a victim what they do and at what speed," he said.
Trudeau agreed the NDP MPs shouldn't face pressure to participate in a third-party probe but conceded it would not be "ideal" to proceed without them. Liberal insiders told CP that if women opt not to participate, the notes taken during the whips' meetings with the alleged victims could be examined.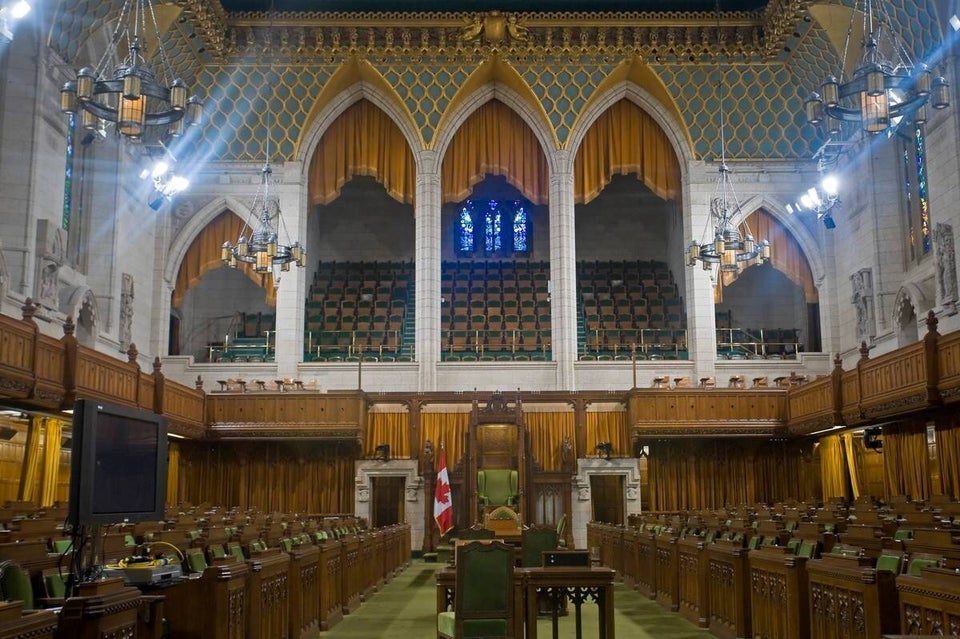 How Much Are Federal Politicians Making?

With files from The Canadian Press