How's this for flying high?
While Toronto remains gripped by the ever-evolving scandal involving its crack-smoking mayor, a U.S. airline has decided to cash in on the Rob Ford controversy by offering a "fare sale that's real."
Spirit Airlines' website displayed an ad Thursday proclaiming "We're not smoking crack." The image features a silhouette profile of an individual resembling the embattled mayor, framed by the red boundary box used on video cameras. A puff of smoke later and more text appears claiming that their one-way fairs are "real."
The ad's an obvious reference to the much discussed but little-seen tape of the mayor smoking what appears to be crack cocaine. Earlier this month, Ford openly admitted to smoking crack while in office and alluded to other possible substance abuse problems.
This isn't the first time Spirit Airlines has lampooned a scandal-ridden politician. In August, the airline played off of Anthony Weiner's sexting exploits with a "Carlos Danger" sale on vacation packages. In both ads the U.S. budget carrier doesn't explicitly mention anyone by name.
And that may be for the best.
On Thursday, the mayor announced plans to pursue legal action against some of his former staffers, among other people, for disclosing information to Toronto Police. During a run-in with the media outside his office, the mayor told reporters to be "very careful about what you write."
We're guessing he won't be flying on Spirit Airlines any time soon. We're told he's a real big fan of trains however -- subways to be exact.
Like this article? Follow us on Twitter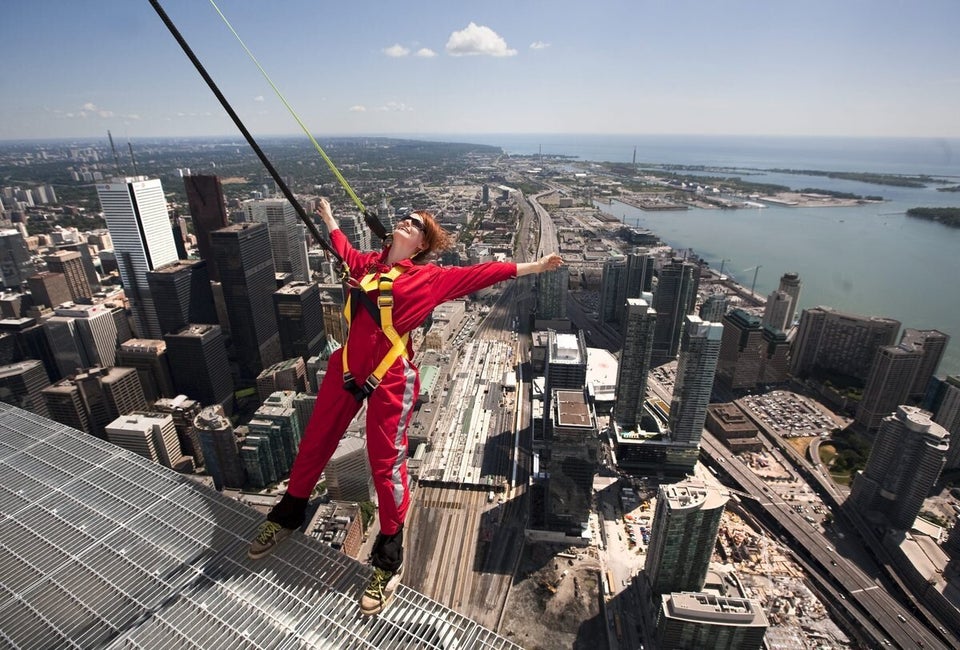 10 Things Toronto Can Still Be Proud Of Despite The Crack Scandal