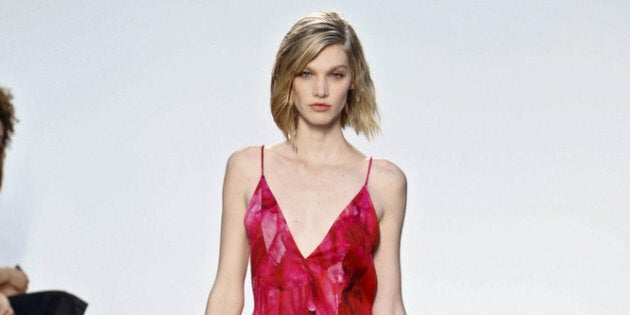 Ok, spring isn't exactly in the air yet (for Canadians, anyway) but that doesn't mean we can't dream about what we're going to wear.
What we're thinking about? The latest spring 2014 dresses which we can't wait to ditch our winter wardrobe for. (Seriously, winter. We're getting tired of this cold weather.)
So, to help you pick out your warm weather wardrobe trends, we scoured the collections for our favourite (and most stylish) spring 2014 dresses.