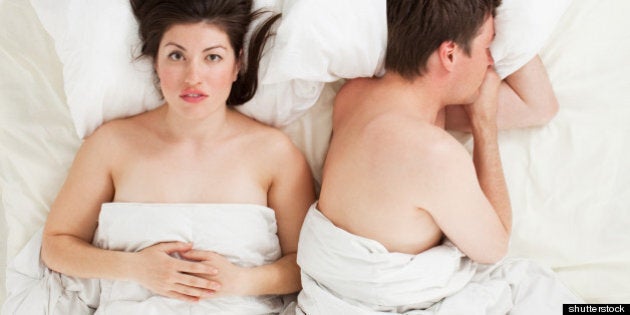 For years, I have been perplexed by how rarely we discuss sex with our partners. For instance, I was speaking with a woman who has been with a guy for eight years but has never reached orgasm.
Her: "We've just never really talked about it."
Me: (in my inside voice) "Really? You've been together for eight years and slept in the same bed maybe 2,555 times and you've never talked about it?"
Me: (in my outside voice) "Really? Why is that?"
Her: "Well, it just kinda seems like a hassle. I've never been one who could climax easily so it's just easier this way. And besides, I don't want to get one of those huge dildos that I see in those sex shop windows."
I start to picture those '80s sex shop windows you used to see and, yes, she's right, not super appealing for women; however, this is 2013 and things have changed. The term "sex toy" now refers to so much more than dildos.
There are many ways to safely and gently bring sex toys and, more importantly, conversations about sex into your love life. I suggest approaching the topic with something like this:
"I want to have a fun conversation about you, me...and sex. I'm happy with our sex life but I know we could give each other so much more."
The main vibe of the first chat (and that's all it needs to be at this time) needs to be very, very safe in that both partners feel like they are already great lovers but that they could be even better. There is an opportunity for them to become mind-blowing, toe-curling, knock-it-out-of-the-park lovers and really, who doesn't want to be that?
Some other language you can use may be, "I'd like us to have some fun and I want to explore these things with you, my Man/my Woman."
BLOG CONTINUES AFTER SLIDESHOW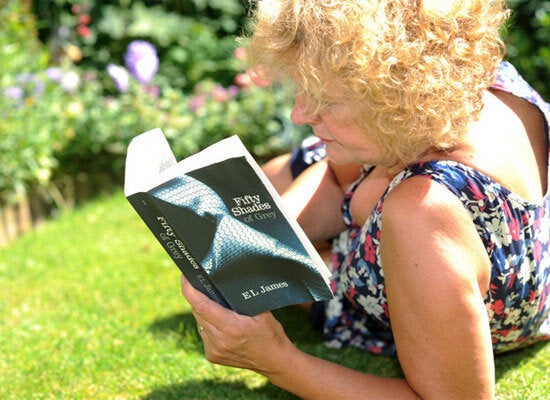 Expert Tips to Improve Your Sex Life
Both egos are exposed and vulnerable in these types of conversations so working together towards a common goal (a mind-blowing sex life) is key. From the female point of view, she may feel like she's not sexy enough and men might feel they are not man enough, so that is why I stress the need to tread lightly and make this a conversation, rather than "I want, I want, I want."
Don't move quickly -- you may begin conversations on a Friday and then pick it up again the following Friday and remain in conversation for another few weeks from there. No one's needs are laughed at or disrespected. This will get you nowhere.
Next comes the window shopping. Go online and start looking at sex toys. Leave your credit cards in your wallets and just look. Have fun with it; read each other the descriptions and make a list of your favorites.
I recommend a Canadian company called, Ohhh Canada, run by Katrina McKay. They are Toronto-based and have a fabulous selection. I recently spoke with Katrina about the products she offered and I inquired specifically about what she recommends for couples introducing toys for the first time. She had this suggestion:
"Start simply with lube -- it makes all the difference." Style of lube is up to you, whether it's water-based, warming or flavoured.
Then from there you could use a fun game, like the "52 Weeks of Naughty Nights Scratch Card Game" or one of the many books available on her site. You can read them together as a couple or separately.
When it's time to purchase your first toy, I suggest you each select a favourite and then purchase both of them. You need to be open to each other's choice. One client of mine didn't actually want a particular toy but since his girlfriend chose it, he was open, he remained open and it's now their favourite toy.
To add to the fun, you could take your window shopping to the next level and go to an actual sex toy shop. There are many different types -- some are boutique with niche products and others are two floors with anything you could possibly think of. Just being there together can bring on laughter and a sense of openness, exploration and togetherness.
A natural progression from here could be to attend a workshop through such companies like Good For Her. Workshops for couples can be taken in person or online and some titles include, "Sexual Communication Secrets" or "Steamy Sex for Couples." And yes, it is a real workshop and yes, you keep your clothes on.
I recognize these conversations are not easy for many people. When egos are exposed, you need an even blend of vulnerability and humour but most importantly love and respect for each other.
Popular in the Community