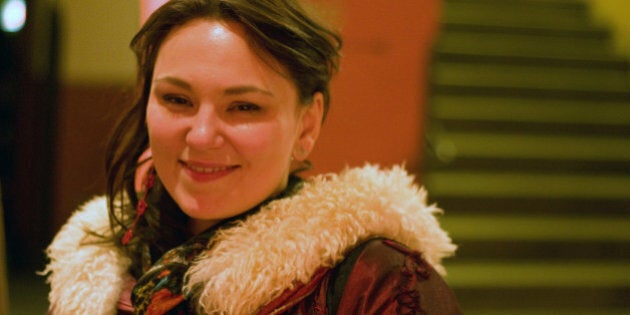 Hailing from Cambridge Bay, Nunavut and currently touring the country, Tagaq spoke to HuffPost Canada about factory farming, honouring where your food comes from, her frustration with the anti-seal hunt rhetoric and how she wished we could all go to a nice restaurant and order seal steak.
"I remember when I first moved down to Halifax for university, I did find it kind of gross, thinking about slaughterhouses. I thought it was kind of disgusting," Tagaq says of industrial farming. "I like the idea of farms and animals out walking around and doing their thing and having an OK life and then eating them. The dairy industry, slaughterhouses, I find a little sickening. I don't think an animal should be tortured its whole life and then just massacred."
This mistreatment and the lack of thought given to these animals that people eat every day is what she wanted to address when she tweeted her similarly infamous Sealfie photo of her baby daughter next to a recently hunted seal this past spring.
"[I wanted] to show people that a lot of people eat meat, but they're disgusted at the idea of a dead animal in front of them. They wouldn't touch it. And that's why I posted. I was like, 'Look, my daughter is fresh and the seal is fresh and we're all equal and we should respect our food.'"
Tagaq also spoke about the backlash she received from self-proclaimed animal rights activists for that photo, and her belief that their brutal and personal attacks against her and her family had very little to do with seals at all.
"A whole bunch of psychopaths took that information and abused me for months and months and months and months," she said of the online abuse. "I'm not going to stand idly by while these crazy groups foster these whole social norms where you just get on the computer and abuse people and think that you're doing the world any good whatsoever. You're not getting anything done. And it's not about the animals. It's about them and their ego and them getting their shit out on the internet. That's all it is.
"And I see right through it. I see the hypocrisy in everything and how it works because I was born and raised on the land where we were in harmony with nature and animals. It's not like I have anything against animals."
Her biggest issue is with organizations who she says publicly insist that they only oppose commercial seal hunting but who have fostered a prejudiced view of the indigenous seal hunt that has harmed people's way of life and ability to survive.
(Following Tagaq's Polaris Prize speech, the People for the Ethical Treatment of Animals released a statement dismissing Tagaq's "ill-informed rant," stating that "our fight is and has always been against the east coast commercial slaughter, which is run by white people" and then advising that "Tanya should stop posing her baby with a dead seal and read more.")
"Those people have been vilifying Inuit people for generations. They've been telling people we're evil Neanderthals. And it's so funny, because here we are living peacefully on the land, living in harmony with nature, and we've got these city people coming up and telling us not to hunt," says Tagaq with an exasperated laugh.
"On one hand, you've got a group of people being like, 'Hey, native people should get over it and get some jobs!' But then you try to help out the lifestyle by doing whatever you're good at and reaping your own natural resources and you've got another group of people telling you you can't do that, either. It's just ridiculous!"
In addition to a more common sense approach to acceptance of the Inuit seal hunt, Tagaq also hopes for a future in which all of Canada can welcome a good cut of seal from time to time.
"As a good wholesome wholehearted Canadian, it would be really great to go into a nice high end restaurant and order a seal steak. That's what I think."
Tanya Tagaq is performing in Toronto Nov. 6, Ottawa Nov. 7, Montreal Nov. 8, London Nov. 13 and Hamilton Nov. 15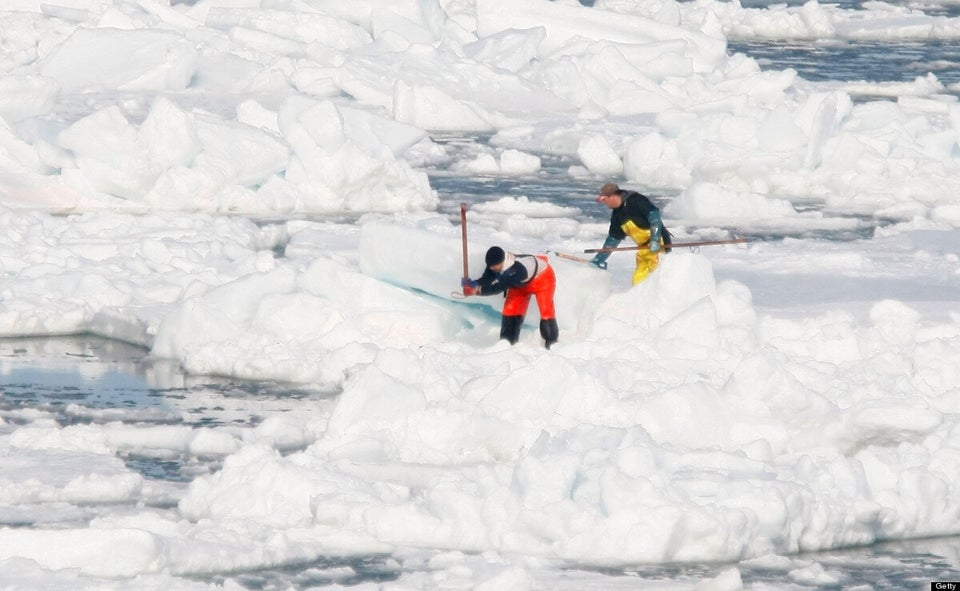 #Sealfies Promoting The Seal Hunt
Popular in the Community