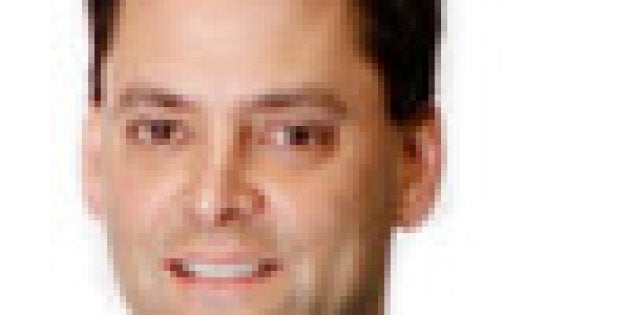 With the kick-off to Ontario's 40th general election on Oct. 6, The Huffington Post Canada kicks off its coverage with lively, ongoing debates between three of the smartest and most plugged-in politicos in the province: John Duffy arguing for the McGuinty camp; Jason Lietaer in Hudak's corner; and Heather Fraser duking it out for Horwath. Check in with HuffingtonPost.ca every weekday for the freshest and best election coverage on the web.

One day down -- 27 more to go.
John started off yesterday claiming Dalton McGuinty's strong suit is jobs. Today, I thought I'd try something different and write about.... jobs!
Unfortunately for Ontario, some bad news this morning. StatsCan reports Ontario lost some 2,800 jobs last month, and Ontario now has an unemployment rate of 7.5 per cent. Guess how many months in a row Ontario's unemployment rate has been above the national average? Three? Eleven? Nope. Fifty-six.
A 56-month streak of futility is a solid record of underachievement and failure. Dalton McGuinty is now the Joe DiMaggio of Ontario politics, and not in a good way. They say Joe DiMaggio's 56 game hit streak will never be broken, and I think I'm on safe ground when I predict that no Ontario premier will be able to overtake Dalton McGuinty's failed jobs record.
Tim Hudak's speaking to the Economic Club of Canada today with our jobs plan. Lower taxes for people and businesses. Cutting red tape. More apprenticeships. And we won't bring in a scheme like the Liberal plan that ONLY disadvantages Ontario workers.
Lately, Dalton McGuinty has been holding up California as a shining example for his phony "green jobs" plan. Breaking news out of California this morning shows with a cautionary tale: green energy companies taking the money and running. Residents are left holding the bag. But more on that later.

You bet we should talk some more about jobs. Any takers on Andrea Horwath's suggestion that the leaders have a debate about jobs? How 'bout it fellas?
The NDP has a solid, innovative plan to create jobs. Today Horwath announced a job creation tax credit would create 20,000 jobs every year by reimbursing employers for 20 per cent of the salary paid to a new hire during their first year of employment.
The difference between the NDP and that of the other parties is that there are strings attached -- strings that will create real and lasting jobs and provide on-the-job training for workers. Rather than just the usual corporate tax giveaways this program rewards companies for creating jobs -- for all new hires, in all sectors and regions of our province.
Today's news about the loss of 2,800 jobs in Ontario is indeed bad news -- and not just bad news for Dalton McGuinty but for the families and communities that will be going without a paycheque this month. We can do better -- and Horwath's job creation tax credit is a step in the right direction.
Can't say I was surprised to hear Hudak was speaking to the Economic Club of Canada. Doesn't he eat there every day?

Glad you guys are coming around to talking jobs. As discussed yesterday, it's what the voters are thinking about. Mr. Hudak set out his approach to employment and the economy today, but my own sense is that it fell short of the mark. In essence, he restated the standard conservative offering: cut government, less taxes, employment should follow. I doubt this formula will resonate in the current environment, especially on a day when even the federal Conservatives are starting to signal a shift in emphasis away from conservative macroeconomic fundamentals and back towards job creation. Again, it's where the voters are.
All of which has me scratching my head a little. Mr. Hudak's campaign does not feel like it is speaking to the broad base of Ontarians, or even to a mosaic of micro-segmented populations that can elect a majority government. Instead, it feels as if the campaign is speaking mainly to core Conservative voters. A week spent in core PC territory in Eastern Ontario. Radio ads against foreigners. No talk of health care or education. Tea-Party fundamentals at the Economic Club. In light of the medium-term deterioration in Mr. Hudak's standing with voters, is the PC campaign, Jason, actually shifting towards a rally-the-base effort? I mean, why else go to Brockville, where Mr. Hudak took 67 per cent in the by-election a year and a half ago?

Oh, Heather...Tim's favourite food is chicken wings, which they don't often serve down at the Economic Club. And he's not much for tea -- but he does enjoy the odd Labatt 50.
My favourite part of this exchange was the geography. John asks why Tim Hudak spent the first day of his campaign in Eastern Ontario. "Tory strongholds", he says. Since when is Dalton McGuinty's hometown a "Tory stronghold?" I'll be looking forward to Dalton McGuinty's next campaign rally in Fort Erie.
And speaking of geography -- I'm no expert but I'm not sure why Dalton McGuinty launched his northern and rural campaign in Newmarket this morning. A curious decision, but I'm sure John can explain it to us. I remember the uproar when Ernie Eves announced that Parry Sound was part of the north -- wait till they hear in Fort Frances that we now have permafrost in north Toronto.
The big story in the U.S. today was of a huge company called Solyndra who took half a billion subsidy dollars to fund their solar panel business is now bankrupt because the market collapsed. In related news, Dalton McGuinty announced billions more in subsidies for solar panels today. This, folks, is one of the biggest reasons why your electricity bills are so high.

Today's news reports about Mr. Hillier's tax problems come at an awkward moment for the PC campaign, and reinforce much of what we've been talking about for the last couple of days. For some time, Mr. Hillier has been an awkward subject in any conversation about the PC Party. Mr. Hillier and the Ontario Landowners Association he founded are a facet of Ontario Conservative politics that PC strategists have tended to minimize.
There is a serious discussion to be had about the politics of urban and rural in Ontario. However, the PCs have chosen to speak to these political dynamics through specific issues (wind farms, ski-doo trails, agricultural waste-water regulations), rather than to let fly with the broad-brush critique of encroaching urbanism that is Mr. Hillier's stock-in-trade. Why? Because the intensity of the viewpoint that Mr. Hillier and his followers present is simply off the dial of political discourse in Ontario, to say nothing of the public policy prescriptions of the OLA. Mr. Hillier and the OLA are not the face the PCs want to present to the suburban, pluralistic voters Mr. Hudak needs to form a government.
Mr. Hillier and his tax troubles, along with the other items mentioned in this blogpost, are likely to offer Ontarians a set of changes they don't want, instead of the ones Mr. Hudak wants them to buy into.

Getting back to jobs and how to create them for a minute, I am curious to know where the Liberals stand on corporate tax cuts.
Today Duncan criticized the sensible NDP plan calling it a "$9 billion tax increase." Where does he get this stuff? Yesterday when Dwight Duncan was talking about not raising taxes, he showed he needs a history lesson, today I'm thinking it might be time for a math lesson.
Maybe Duncan and the Liberals should start by clarifying the Liberal party's position. Some days -- when they are supporting their federal cousins -- they support corporate tax cuts. Other days they claim they have nothing to do with jobs. So which is it exactly?
The New Democrats are clear: create a job, get a credit. And we'll watch the purse strings. They must be new, lasting jobs right here in Ontario.
And as for the geography discussions I'd like to remind Dalton McGuinty and the Liberals that just because it's north of Bloor does not make it northern Ontario. And as for playing to the base or going for growth -- It's Andrea Horwath and the NDP that has the momentum in this campaign. And Ontario will be the better for it.