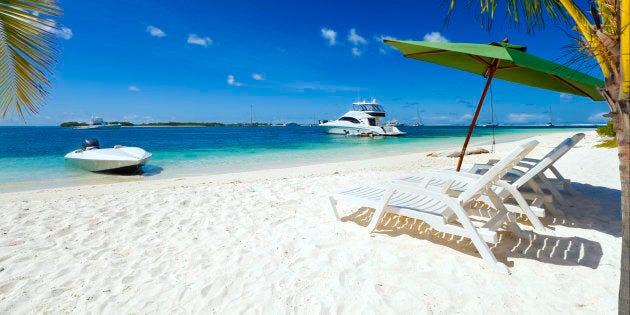 Using tax havens isn't in and of itself illegal, but an overwhelming majority of Canadians wants to change that, according to a new opinion poll.
Fully nine in 10 Canadians say the use of tax havens by corporations is morally wrong, and 87 per cent said they would like to see tax haven use criminalized, according to the poll from Environics, carried out for Canadians for Tax Fairness and Leadnow.
Of those 87 per cent who back the criminalization of tax havens, two-thirds "strongly" support legislative action.
"The poll results are consistent across provinces, income, ages, gender and language, clearly showing mass public opposition to corporate tax avoidance," Leadnow campaigner Brittany Smith said in a statement.
Diana Gibson, a policy expert with Canadians for Tax Fairness, noted that "some of the biggest corporations in Canada are paying lower tax rates than the average Canadian and much of that tax dodging is legal ... Canadians obviously want to see that change."
Watch: Liberals haven't waited for leaks to target tax evasion, Trudeau says
Of the 60 largest companies listed on the Toronto Stock Exchange, all but four have subsidiaries in known tax havens, the report found.
"There are some simple changes that can close the door to corporations using tax havens to avoid paying their fair share," said Dennis Howlett, Canadians for Tax Fairness' executive director.
The Environics survey polled 1,012 Canadians, and has a margin of error of +/-3.2 percentage points, 19 times out of 20.